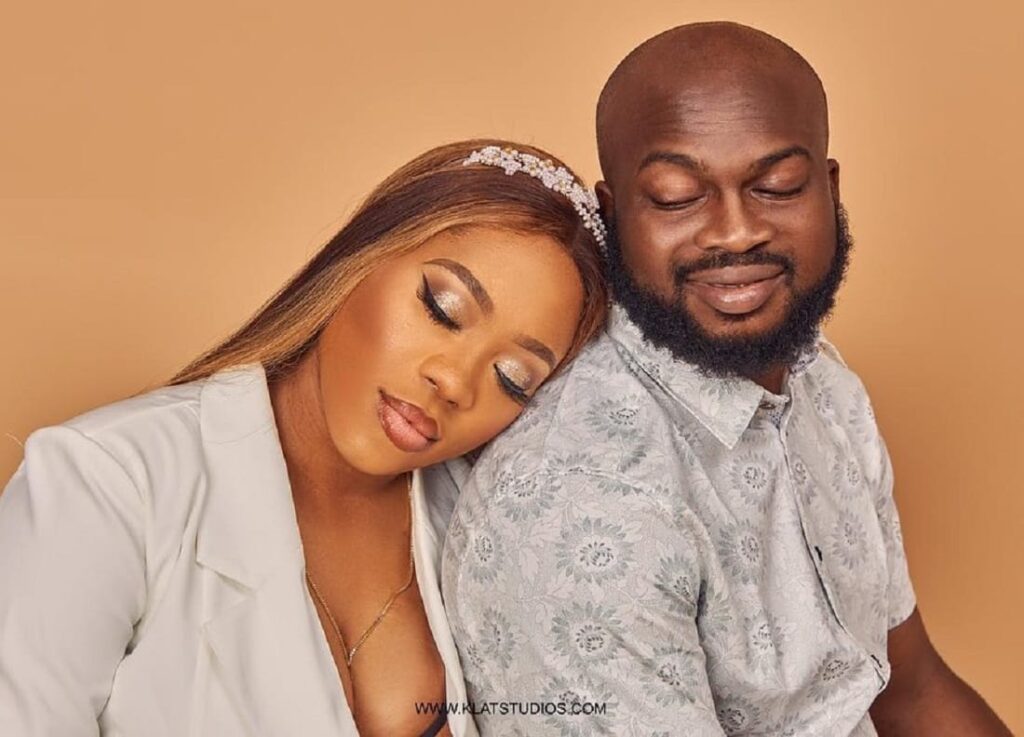 Who is Bolanle?
Bolanle is a music video vixen who gained popularity when she was featured in Zlatan Ibile's song, "Pepper Dem". She was often seen hanging out with Zlatan Ibile and his crew in Nigeria and even abroad. She is the ex-wife of Abiodun Lincoln. The video vixen's marriage faced a lot of controversies before it finally ended after just 6 months of their wedding.
Who is Lincoln?
Lincoln is the ex-husband of popular Nigerian video vixen, Bolanle. His full name is Abiodun Lincoln. Lincoln is a Lagos-based businessman. He is the CEO of an automobile sales company called LinCon Autos.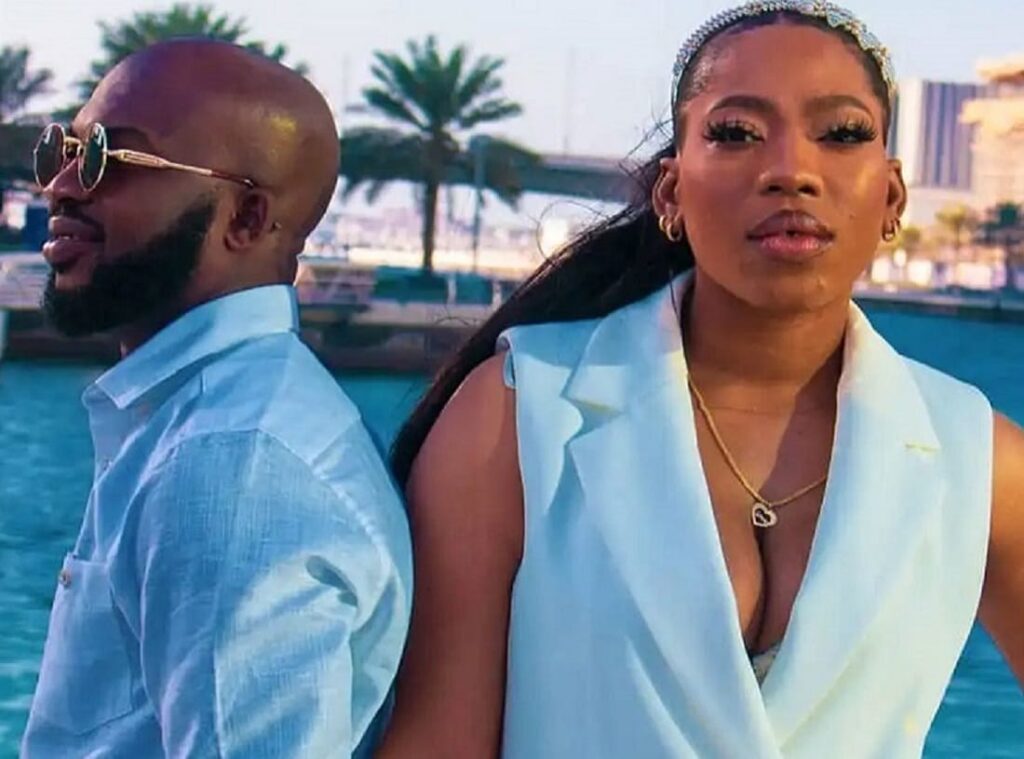 How Bolanle and Abiodun Lincoln met and got married
Bolanle and Lincoln got married in the early months of 2021. They met during the coronavirus lockdown period and began their love journey almost immediately. Their wedding ceremony was a blast, and it was reportedly the talk of the town. Bolanle was pregnant months before they agreed to tie the knot, and they have a son together.
There were rumours that Bolanle and Lincoln got married solely because of their baby. This rumour was also confirmed by Lincoln a few days ago. He mentioned that he solely agreed to the marriage because Bolanle had gotten pregnant for him.
How Bolanle and Lincoln's marriage ended
Unfortunately, video vixen Bolanle's marriage to Lincoln lasted only 6 months.
The couple has been openly lashing and cursing at each other via their social media handles. It all began when Lincoln posted a video of himself stating that he had sent Bolanle packing out of the house. He accused her of being abusive and destructive and he revealed several broken items which he claimed were destroyed by Bolanle.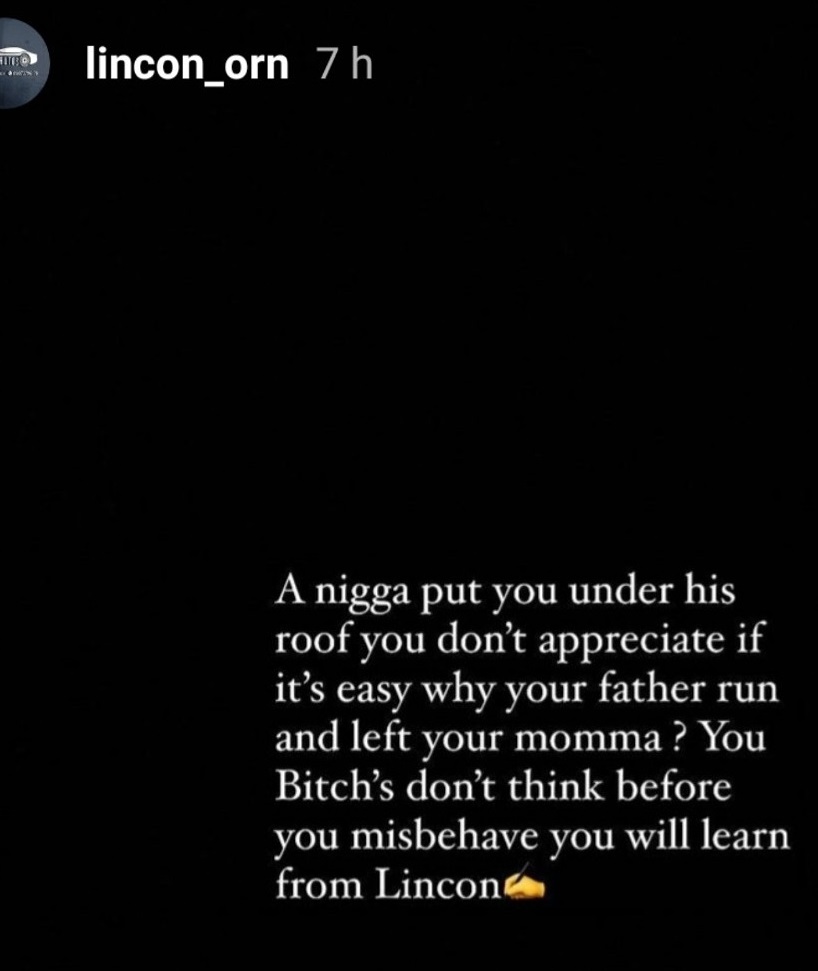 Bolanle, in response to her ex-husband's accusations, took to social media to explain her side of the story. She also accused Lincoln of physical abuse. She claimed that he used to beat her up severely. She backed this up with several photos of her swollen eyes and bruised lips. Lincoln defended himself by stating that he beat her up to protect himself. He stated that she was a man beater and acted violently on their honeymoon vacation.
This, however, did not sit well with many as they insulted and blamed Lincoln for acting childishly. Zlatan Ibile, for instance, called him a fool and advised him to go for therapy.
Barry Jhay, in reaction to the clash between the couple, stated that: "Bolanle wey everybody dey manage, e reach your turn you marry am. Now you don chop breakfast."
Lincoln also accused Bolanle of infidelity and unfaithfulness. He revealed that their marriage was purely based on a set agreement. Lincoln has revealed that he would be returning to South Africa to meet his first wife.
Bolanle and Lincoln children
Video vixen Bolanle and her ex-husband, Lincoln have one child together. The child is a baby boy who is around a year old.
The name, age and other details of Bolanle's child are not currently available.