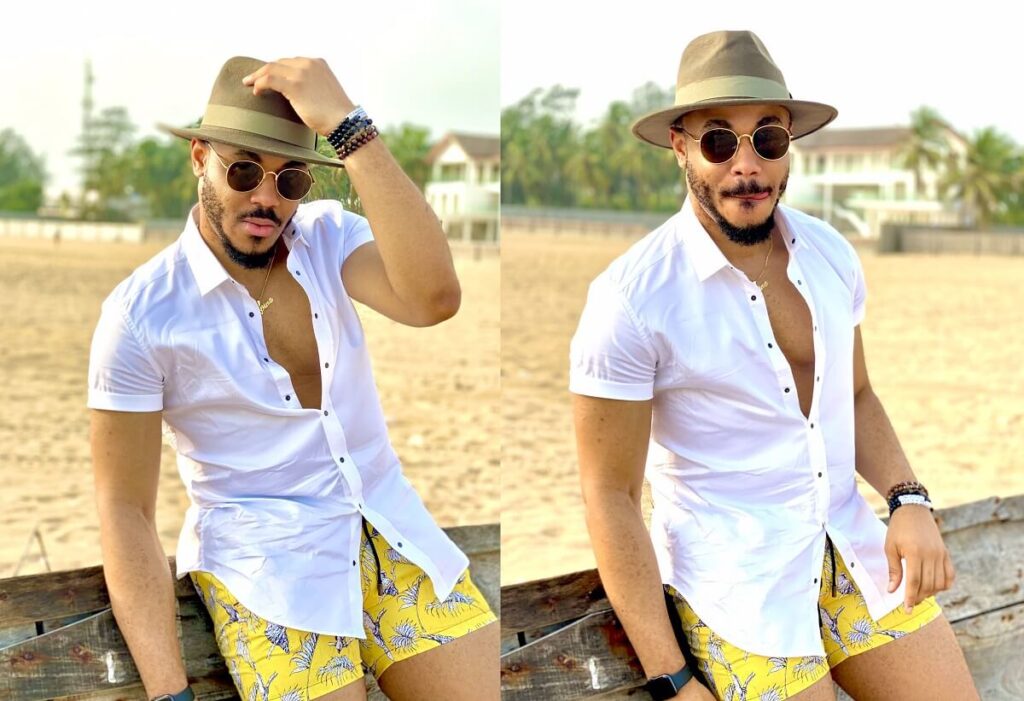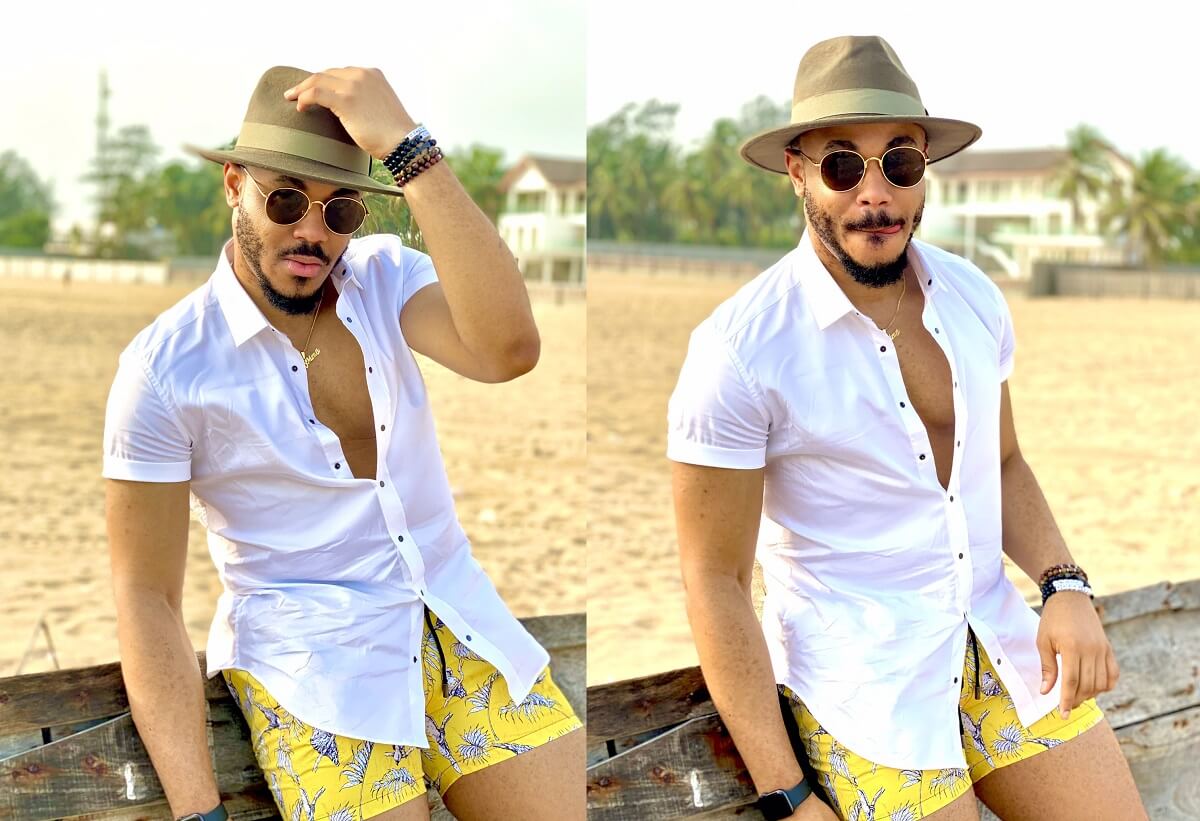 It is not new that ex-BBNaija housemate Ozoemena Chukwu likes to wear skimpy shorts – the kind of clothing items called bum shorts that are mostly worn by ladies.
Throughout the BBNaija show, Ozo was often seen wearing those kind of shorts, sometimes pulling them further up himself to reveal his light-skinned thighs.
BBNaija Ozo yesterday posted new pictures of himself in brightly coloured yellow bum shorts while attending a beach hangout. Ozo who looked fresh as he usually does in the photos received a lot of gratifying comments from his fans on Twitter.
But a few Twitter users were quick to point out that Ozo's style of dressing makes him look "gay."
A particular lady called Uche said the reality TV star is either gay or bisexual.