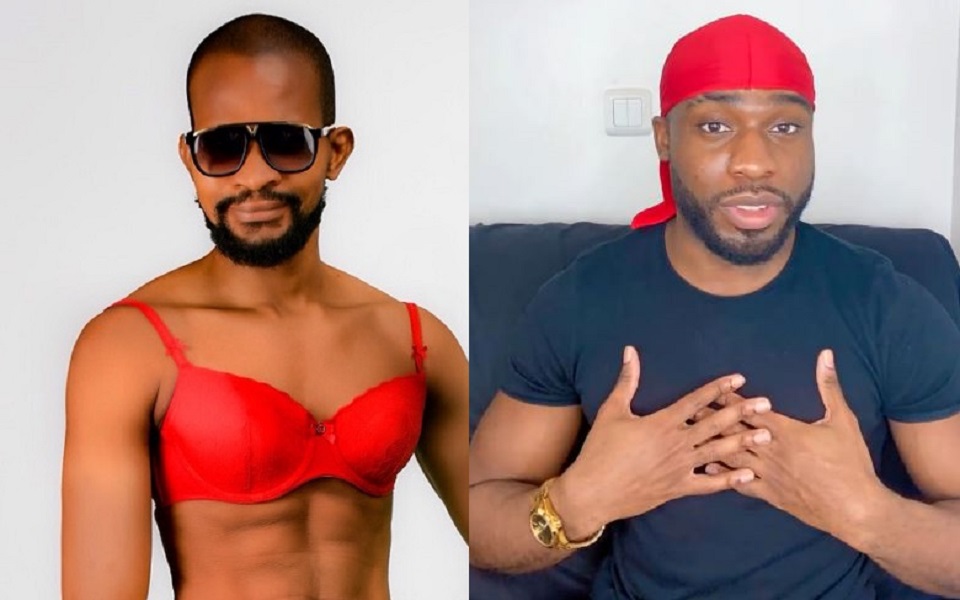 Nigerian actor Uche Maduagwu who recently came out as gay has responded to the comments made by Bolu Okupe, son of ex-Nigerian presidential aide, Doyin Okupe, who advised him not to make a mockery of the Nigerian LGBTQ+ situation.
Bolu Okupe in his video asked Uche Maduagwu who has been flaunting pictures of himself wearing a brassiere on Instagram, not to turn the situation of Nigerian gay men and women into a joke or make a "spectacle" of it.
Responding to Bolu Okupe's video, Uche Maduagwu took to his Instagram page to inform the France-based activist that they are not mates.
According to Uche Maduagwu, he was already gay before Bolu Okupe was born.
He wrote:
"Dear bolu my P.A just showed me your post, firstly I no be your age mate I have been gay before you were born secondly being gay is not about what we put on its who we are from the soul to the mind."