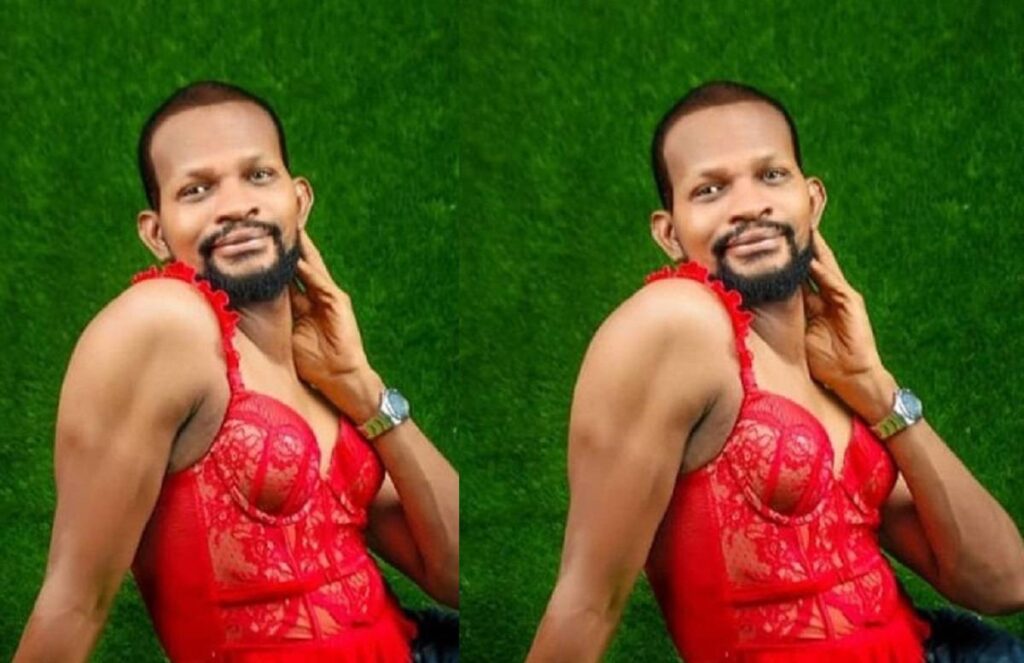 Nigerian actor Uche Maduagwu has in a new social media post denied being gay.
This is coming after the controversial actor took to social media in January to come out as gay.
In a new social media post, Uche Maduagwu wrote that he is not gay and claimed he was only "fighting for the Nigerian LGBT community by coming out as gay".
The actor also claimed that his girlfriend has left him because of the stunt.
Uche Maduagwu wrote on Instagram:
"Dear fans, I am not Gay. I lost move roles, endorsement, and my girlfriend fighting for LGBT right in Nigeria."
He added as caption:
"Omg, even my girlfriend left me despite knowing I was fighting for LGBT right in Naija but I no regret using my celebrity status to fighting for this beautiful community."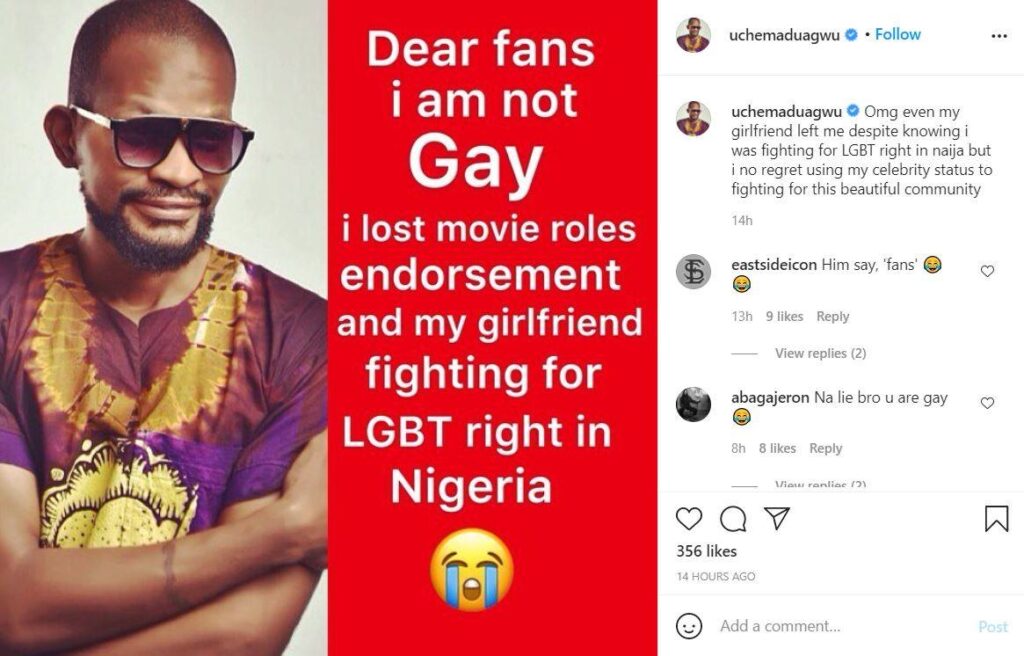 Recall that Uche Maduagwu was called out by many Nigerians when he first posted that he was gay, who accused him of "chasing clout" and only seeking to trend on social media.
Some activists also advised Uche Maduagwu to stop making fun of the Nigerian LGBT community who face real threats over their sexuality.