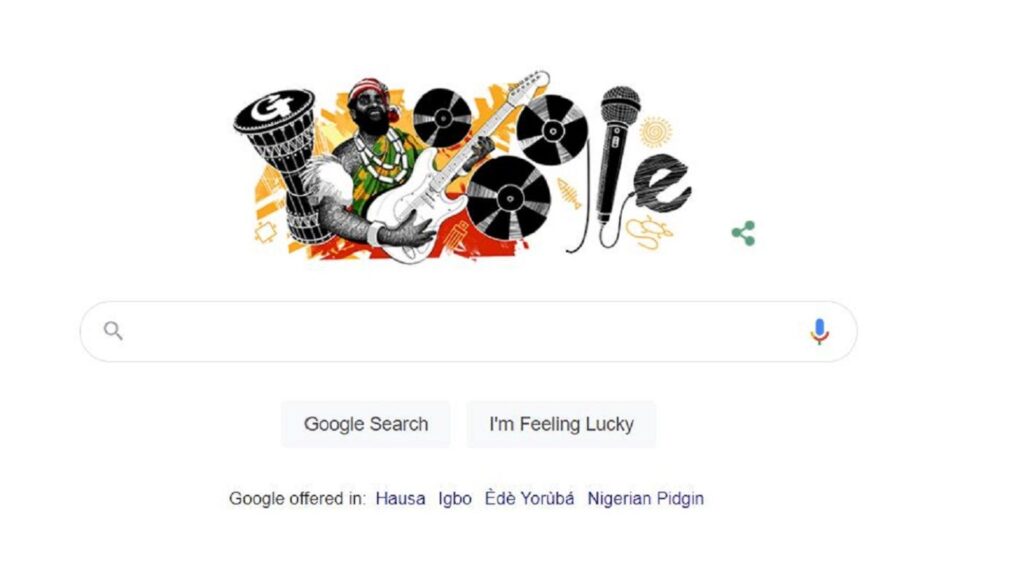 Google is celebrating legendary Nigerian highlife musician and guitarist, Oliver De Coque with a special doodle today, April 14, 2021.
Oliver De Coque was born on April 14, 1947, and died on June 20, 2008, at the age of 61. Today is his 74th posthumous birthday.
Chief Oliver De Coque whose real name is Oliver Sunday Akanite was one of Nigeria's most popular Igbo highlife singers with a career spanning over 40 years!
He was a native of Ezinifite, a town in Nnewi South Local Government Area of Anambra State.
Oliver De Coque started singing and playing musical instruments at the young age of 11 and was still active in music at the time around his death in 2008.
Some of Oliver De Coque's most notable songs include:
People's Club of Nigeria
Biri Ka Mbiri
Ana Enwe Obodo Enwe
Nnukwu Mmanwu
Identity, etc