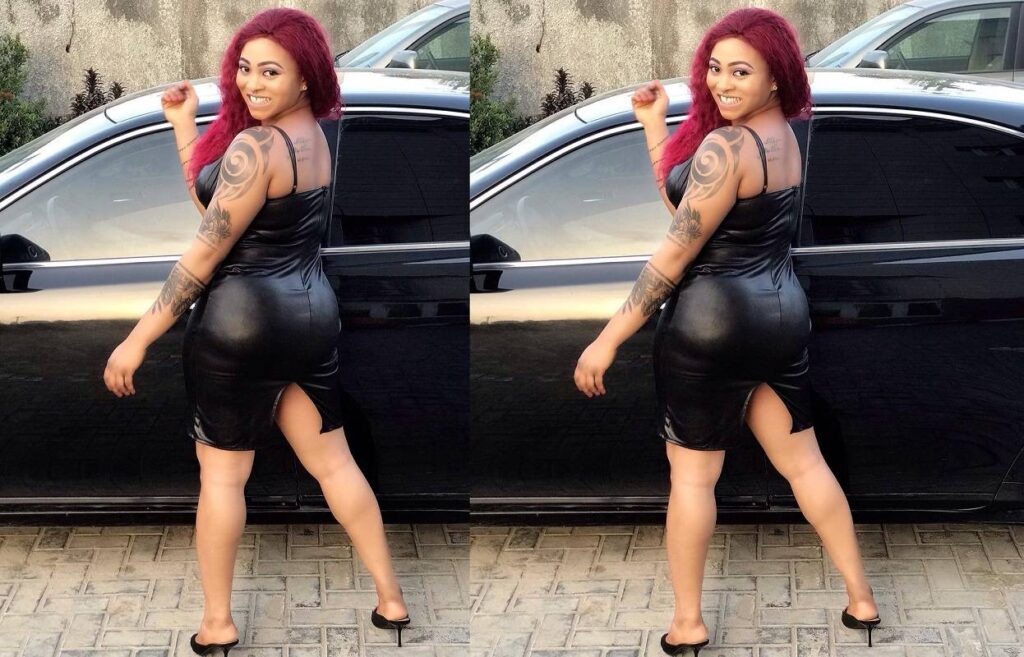 Marame Edet is a popular Nigerian porn star and adult entertainer. Marame Edet is also a social media personality and brand influencer. She is also known by her nickname – Ugly Galz.
Marame Edet's name
The correct spelling of her name is Mareme Edet (Mareme with an 'e' and not 'a').
Social Media Presence
Marame Edet is active on both Instagram and TikTok and commands lots of followers on both platforms. Her main Instagram handle is @officialuglygalz1 where she boasts of over 23K followers. She however has other satellite accounts.
One of them is @ugly_galz where she tagged herself the "No 1 adult entertainer in Nigeria" and posts more adult content.
Marame Edet is also active on YouTube and OnlyFans where people subscribe to watch her adult videos and content.
Marame Edet's boyfriend
Marame Edet is also popular for being the girlfriend of popular Nigerian male porn star, Krissyjoh. When Krissyjoh shared that he has made over N240m from doing porn, Marame Edet congratulated him, writing:
"Congratulations on this achievement! Words don't have the capacity to tell you how proud I am to be your girlfriend."
Recent social media controversy
Marame Edet was in a recent controversy with one of her social media followers who mocked her that he has seen her private organs for free.
A completely unperturbed Marame Edet replied the follower via a TikTok video, stating that she is a porn star and thanked the follower for watching.
She also begged him to subscribe to her notifications in order to continue seeing her videos.