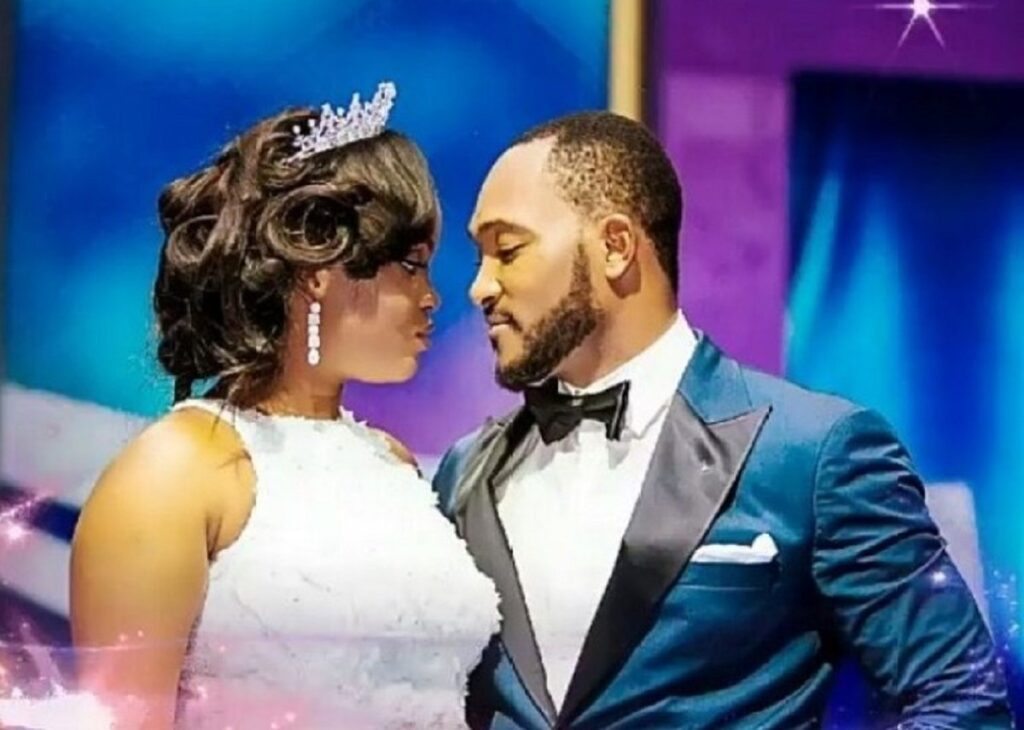 How did Blossom Chukwujekwu and Maureen Esisi meet each other?
Nollywood actor Blossom Chukwujekwu met his ex-wife, Maureen Esisi on Instagram. Maureen Esisi is a popular fashion entrepreneur who is also known as Red Vigor on Instagram.
It started with Blossom Chukwujekwu liking tons of Maureen Esisi's photos on Instagram without establishing any form of acquaintance with her. This got Maureen curious and prompted her to send Blossom a DM.
This bold step of hers marked the beginning of their romantic and envious relationship. They dated for about three months and tied the knot in 2015.
Blossom Chukwujekwu and Maureen Esisi's engagement, marriage and wedding
Blossom Chukwujekwu proposed to Maureen on September 11, 2015, which happened to be Maureen's birthday. According to Maureen, the proposal had come as a big surprise to her because she wasn't planning her future with Blossom and she was also tired of fantasizing about marriage.
Unknown to Maureen Esisi, Blossom had been planning to ask for her hand in marriage, even though he had given a nonchalant attitude towards her birthday celebration.
They had a low-key traditional marriage on the 19th of December, 2015. A glamorous white wedding followed almost a year after, on August 11, 2016. The wedding was attended by many top Nigerian celebrities.
It can be said that the couple had a blissful marriage from the start. It wasn't until three to four years into the marriage that the rumours of their marriage issues began to buzz in the media.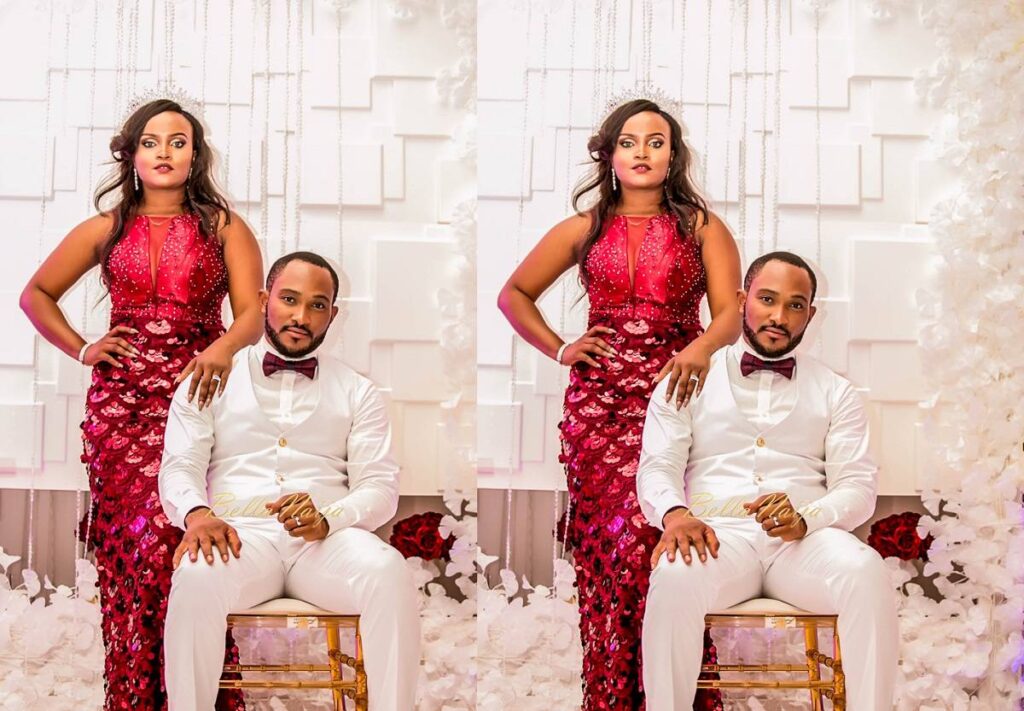 Controversial Nigerian blogger, Stella Dimokokorkus was said to be the first person to come up with the rumour that Blossom Chukwujekwu's marriage to Maureen Esisi has crashed.
According to the blogger, Blossom had moved out of his matrimonial home and had informed his ex-wife's parents that he was no longer interested in the marriage.
There were also a lot of speculations on the reason why the marriage collapsed. There were reports that Maureen Esisi did not want to have children with Blossom and was taking birth control pills. She later denied the rumours and said it was actually Blossom Chukwujekwu who didn't want to have children.
She said:
"I always wanted a child/children. ALWAYS!!! The problem was NEVER me. He didn't want kids at the time at least not with me (I assume), He didn't seem interested in having kids..Reasons best known to him till date. I was more than ready/desperate to the point I started even begging to adopt, yes that's how badly I wanted one."
Blossom Chukwujekwu and Maureen Esisi's divorce
Maureen Esisi got to know about her divorce from her father on August 11, 2019. The fashion entrepreneur said she was clueless as to how the whole marriage ended, saying the reasons given by her husband, Blossom, were baseless.
She explained that she didn't see the marriage crashing and denied every speculation ranging from infidelity to disrespect raised in the media.
According to the actress, the one-sided African culture of women being the tolerating ones in marriage, without the men reciprocating the same is one of the reasons for their failed marriage.
Rumoured reasons for Blossom Chukwujekwu and Maureen Esisi's failed marriage
Maureen took to her Instagram page on Tuesday August 11, 2020, exactly a year after she got the news of her divorce to address the numerous speculation of the media over her failed marriage.
According to the actress, she didn't marry her husband because of his fame and she did not have any issues with her ex-husband's parents. She said if she was looking for fame, she wouldn't have married Blossom.
She also denied the allegation of her not wanting kids, saying it was Blossom that wasn't interested in having kids.
The fashion entrepreneur also disclaimed the allegation of infidelity from either of them. She explained that she was not aware of the fact that another woman was pregnant for her ex-husband. She also said there was no form of domestic violence in her marriage.
Blossom Chukwujekwu and Maureen Esisi's children
Blossom Chukwujekwu and Maureen Esisi were married for close to 4 years but they had no child together.
According to Maureen, she had always wanted to have a child, but her husband wasn't interested in the business of childbearing.