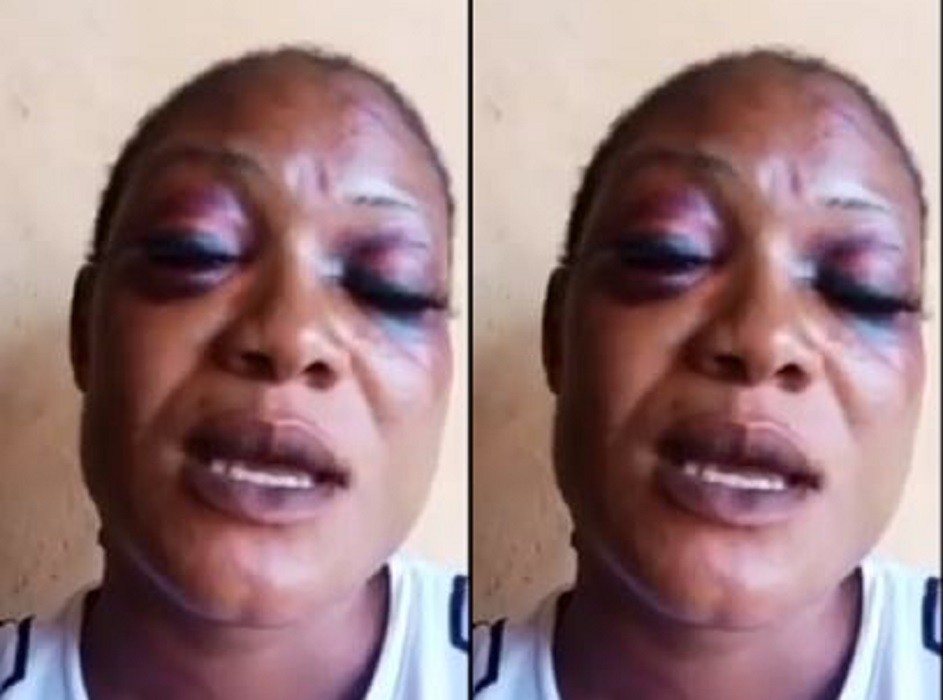 Mrs. Nneka Leonard, the woman who was kidnapped in Owerri while on her way to Port Harcourt has shared an extremely disturbing story of the three nights she spent in captivity.
Nneka said she boarded a bus from Owerri, heading to Port Harcourt, not realizing it was a kidnapper's vehicle.
There were 5 women and three men in the bus. In the course of the journey, one of the guys brought out a handkerchief and covered her face with it.
She blanked out and the next time she opened her eyes, she was in a dense forest with the other victims, their arms and legs tied up.
Nneka said two of the five victims she was kidnapped with were killed and butchered by the kidnappers in her face following an order of body parts by one Alhaji.
Watch the full video below: