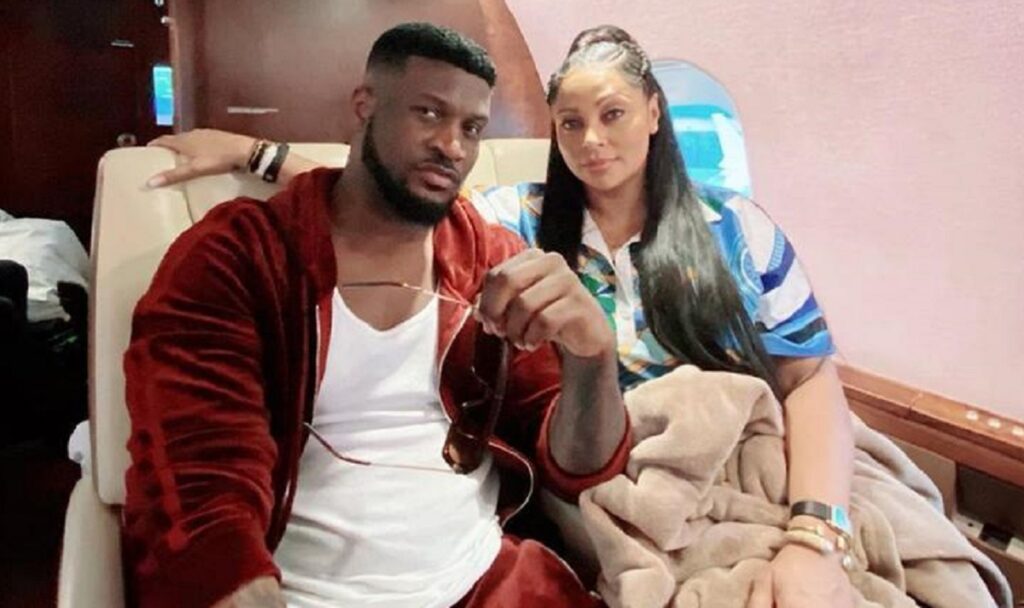 Nigerian singer Peter Okoye of the defunct P-Square duo has shared an interesting story of how he met his wife, Lola Omotayo.
Peter Okoye who now performs under the stage name Mr. P as a solo artiste following the split from his brother, Paul, recently spoke to UK-based Nigerian media personality, Adesope Olajide.
During their chat, Peter Okoye disclosed that he met Lola when the agency she worked with called them for a performance in Lagos.
According to Peter Okoye, their former manager had given their CD to Lola and she kept it in her car and kept playing it over and over.
So when the agency she worked for needed performers, she insisted they must come.
The "One More Night" singer revealed it was Lola Omotayo that organized P-Square's first performance in Lagos, adding that Lola always made sure they performed at every function her agency was handling.
He said after they had issues with their former manager, they lost contact with Lola Omotayo. Luckily, they were able to locate Lola's place in Anthony, Lagos, and they continued working together.
Peter Okoye said P-Square owe his wife Lola Omotayo gratitude for helping them in their early years.
Watch the video below: