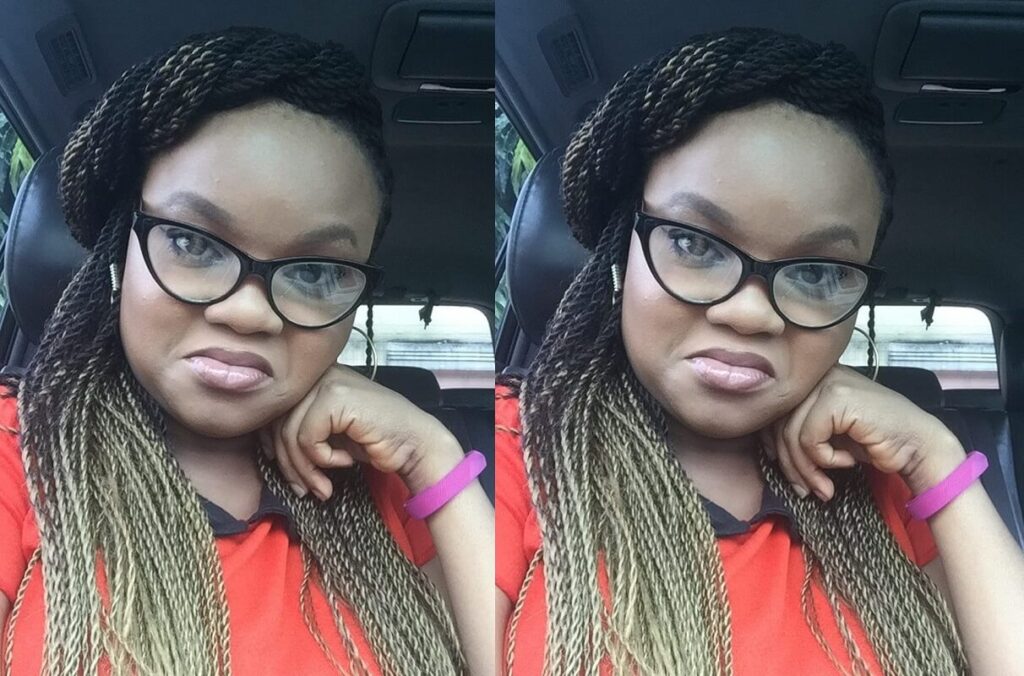 Nigerian musician and songwriter Paul Okoye of the defunct P-Square group recently did a video where he spoke out in condemnation of the activities of some SARs men in Nigeria.
Paul Okoye who appeared shirtless in the video begged the Nigerian government to urgently address the unprofessionalism of SARS men.
Reacting to the video, vocal Nigerian presenter and Twitter feminist Sandra Ezekwesili accused the P-Square brother of enjoying "male privilege" by appearing shirtless in the video.
Sandra Ezekwesili wrote on Twitter:
"Male privilege is making a viral shirtless video and having everyone pay attention only to your message."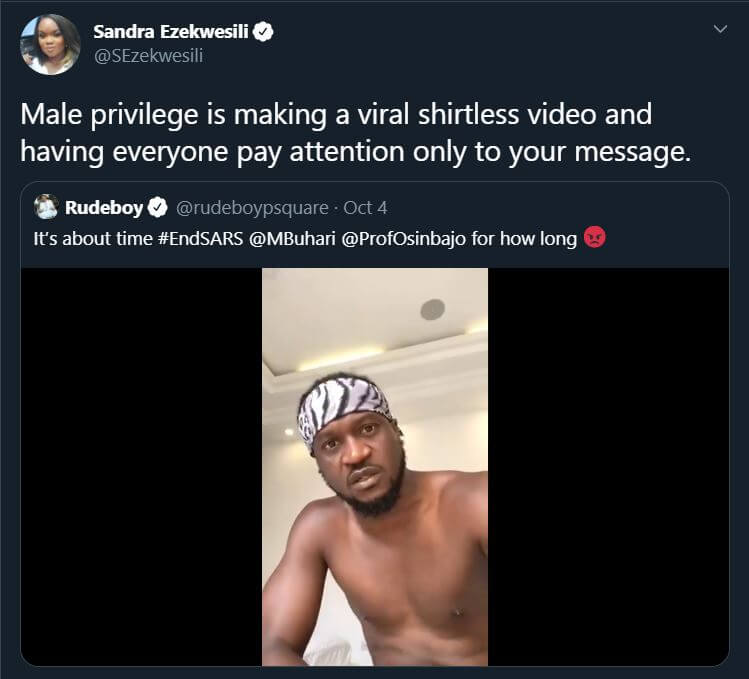 Sandra's statement has garnered her tons of criticism on the Twitter app as many users of the platform say there is nothing wrong with Paul Okoye's video and that the bodies of men and women are naturally different.
A lady on the Twitter platform @divine_munachi wrote:
"You see in this life, there's male privilege and female privilege.. we can never be equal and we can never share the same privilege. Everybody enjoy your privilege and accept your L when it's not your turn."
Another Twitter user wrote:
"These lots just talk as if they don't enjoy their own kinda privileges. From secondary school days, boys get to work like mad only for girls to be left alone. On a normal day a woman gets a softer and preferential favorable treatment than a guys but hey let's talk about shirtless."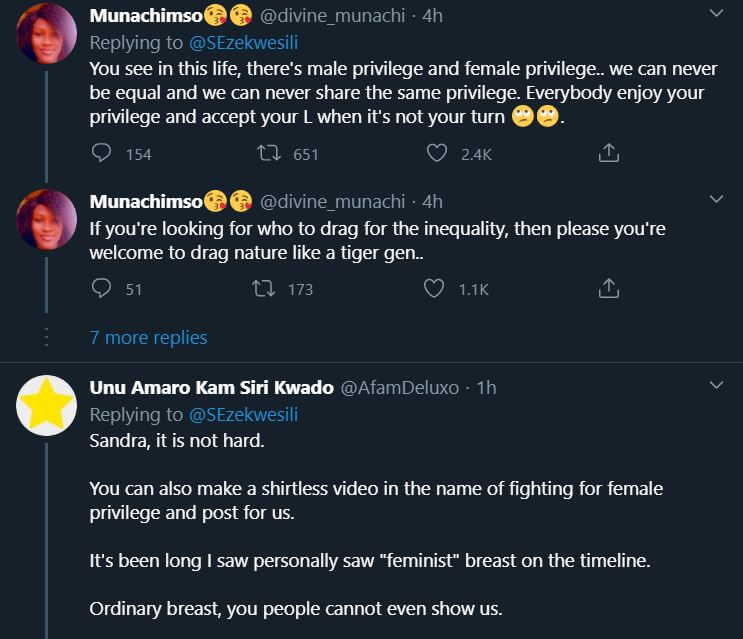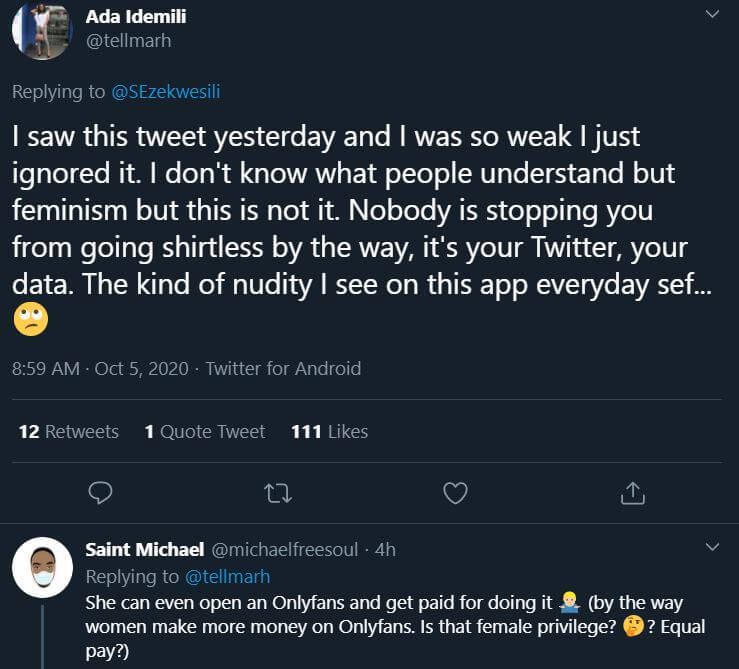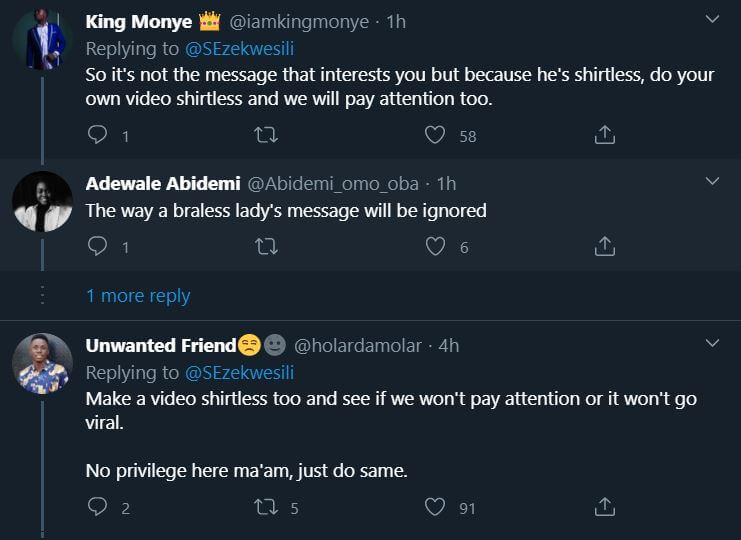 Sandra Ezekwesili is a Nigerian broadcast journalist and radio presenter. Despite sharing the same surname with Nigerian former Minister of Education, Oby Ezekwesili, the two are not related.