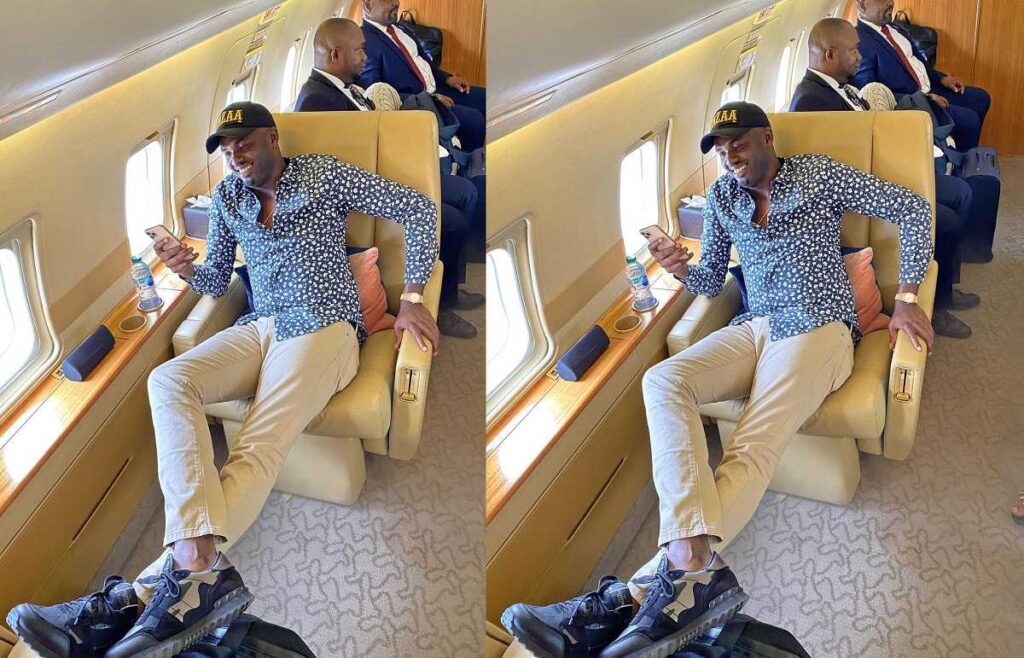 Jowi Zaza is the nickname of Nigerian oil mogul Joseph Ezeokafor (Jnr). Jowi Zaza is the current CEO of Jezco Oil Nigeria Ltd – a multi-million dollar oil and gas firm founded by his father in 1980.
Jowi Zaza is currently among the list of richest young Nigerians under 40. He is known for being public about his luxurious lifestyle and his regular posts about his luxury trips and cars have somehow turned into a social media personality.
Jowi Zaza is often compared to other "Lagos Big Boys" such as the likes of Obi Cubana, Mompha, E-Money, Cubana Chief Priest, etc.
Full data profile of Nigerian oil billionaire Jowi Zaza
Full name
Joseph Ezeokafor (Jnr.)
Nickname
Jowi Zaza
Age
36 years old
Birthday
March 19, 1985
Gender
Male
State of origin
Anambra
Parents
Joseph Ezeokafor (Snr.) – Father
Height
5″11
Marital status
Single
Tribe
Igbo
Career
Businessman, internet personality
Socialite
Jowi Zaza's birth and childhood.
Jowi Zaza is a native of Ekwulobia, a town in Anambra State. He grew up in Eastern Nigeria, majorly in Anambra and Enugu states.
Jowi Zaza's education
Jowi Zaza had his secondary education at the popular Sacred Heart Seminary School in Nsude, Enugu State. After his secondary education, he got admitted to Madonna University – a private university located at Okija town in Anambra State. Jowi Zaza got his first graduate degree from Madonna University.
He later attended Coventry University in England for his post-graduate studies. Jowi Zaza also holds a post-graduate business degree from the Kelce College of Business in Pittsburg, United States, which he acquired in 2013.
Jowi Zaza's career
Jowi Zaza is the current CEO of Jezco Oil Nigeria Ltd, a company he inherited from his father – Joseph Ezeokafor (Snr.)
Jowi Zaza's father founded Jezco Oil in 1980. After eight years, the company became a fully licensed oil service company and an independent marketer of petroleum products in 1988.
Jowi Zaza's wife, girlfriend and children
Jowi Zaza is not married as of the time of this publication and there are also no reports that he's had any children.
Jowi Zaza's sister
Jowi Zaza has a sister named Ezeokafor Blessing. She currently serves as an Executive Director at Jezco Oil Nigeria Ltd.
Jowi Zaza's lifestyle
Jowi Zaza is famous for posting about his luxurious life on social media. His envious posts of expensive trips and cars have turned him into a social media celebrity of some sort with over 350K followers on Instagram and counting.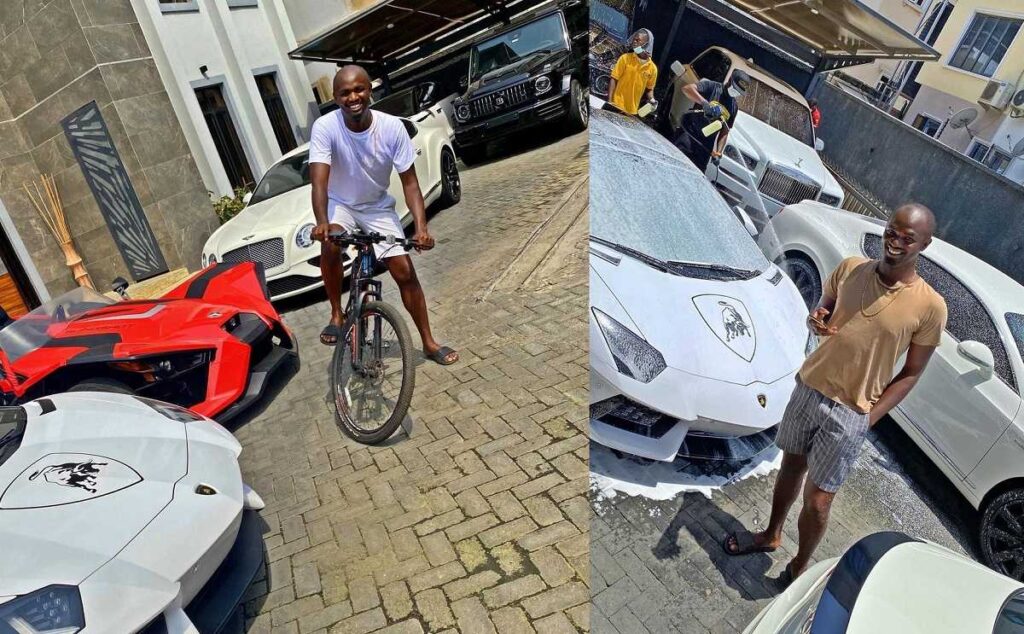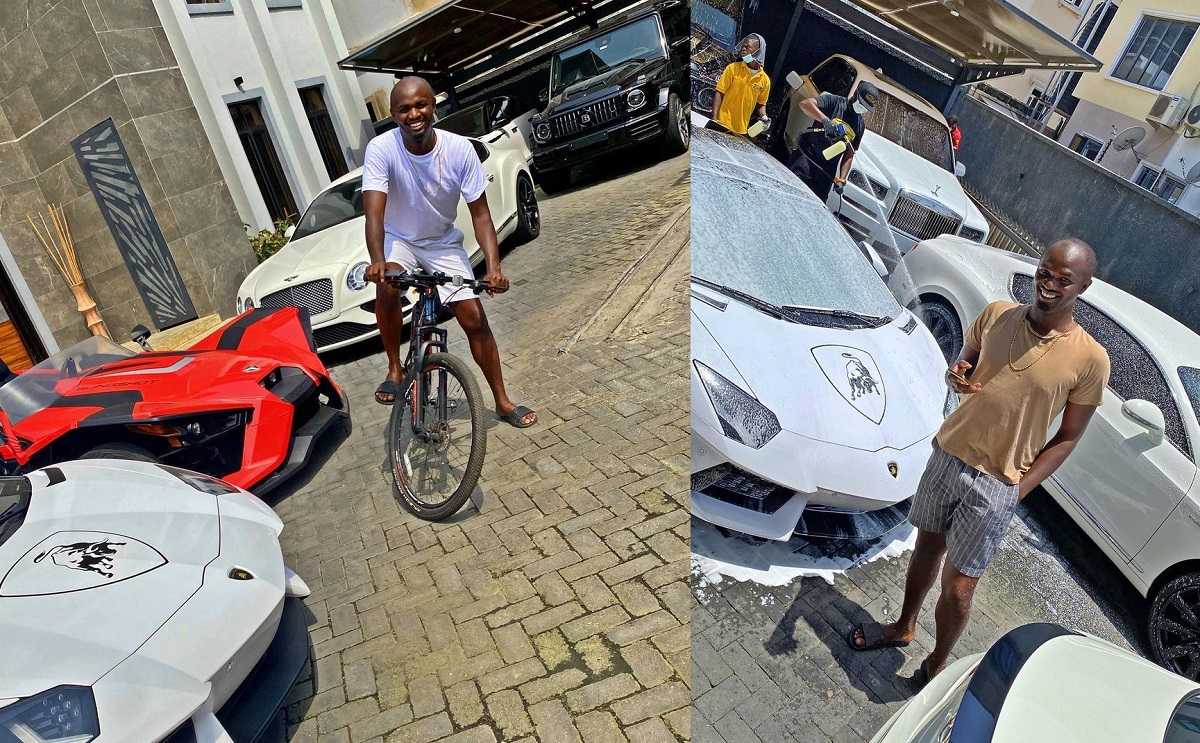 Jowi Zaza's net worth
Based on currently available data, oil mogul Jowi Zaza is estimated to be worth over $80 million (over N30 billion naira). This means that he is richer than even the richest Nigerian musician of his age group.
Jowi Zaza's cars and houses
Not surprisingly, Jowi Zaza's fleet of cars includes some of the most expensive cars and SUVs you can find in the market including Lamborghini, Benz, Bentley, G Wagon, Rolls Royces, among many others.
Jowi Zaza currently lives in the UK but spends a considerable amount of time in Nigeria as well. He owns a house in the UK and a mansion in Banana Island, Lagos.
Jowi Zaza also owns a house in the US and another mansion in Chevron Drive, Lekki.
Jowi Zaza's social media and phone number
Jowi Zaza is active on social media. His Instagram handle is @jowizazaa and his Twitter handle is @jowizazaa.
Jowi Zaza's phone number is currently private.