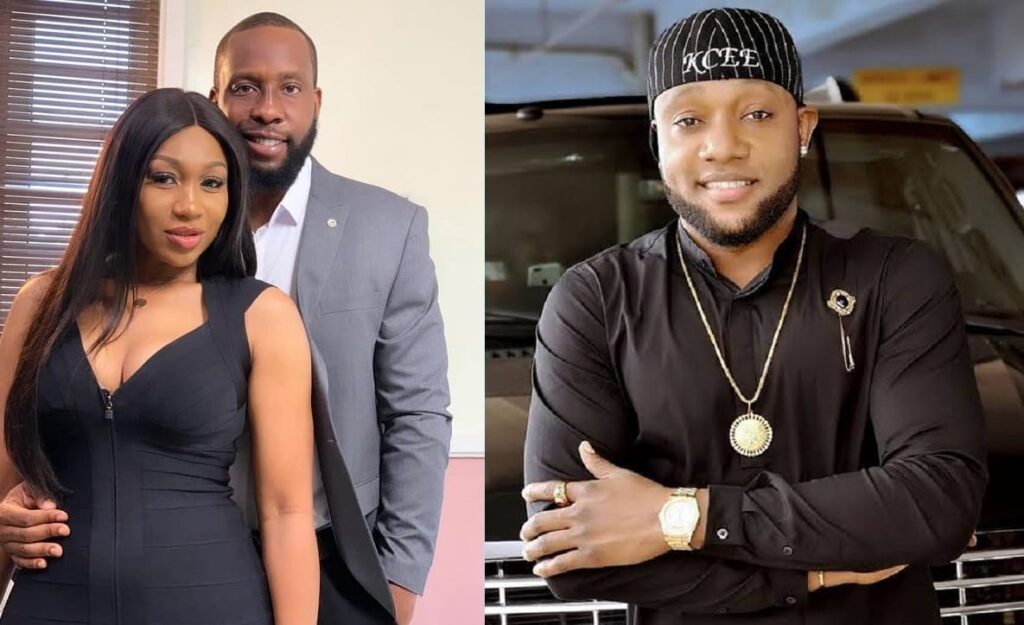 Who is Ebube Nwagbo?
Ebube Nwagbo is a popular Nollywood actress, film producer, TV personality and businesswoman.
She has featured in more than 200 Nollywood movies and has been in the industry for almost two decades. Her appearances in some early 2000s blockbusters like – "Arrested By Love", "Eyes Of The Nun" and "Widow's Cult" contributed largely to her fame.
Ebube Nwagbo's full name is Oluebube Nwagbo. She was born on February 24, 1983, in Umuchu, Anambra State. However, she was raised alongside her siblings in Warri, Delta State. She is currently 38 years old.
She is the eldest of six children (3 boys and 3 girls). She has been described by her siblings as a disciplinarian. Unfortunately, Ebube Nwagbo lost her mother in January 2021, following an undisclosed ailment. She announced her mother's passing via her Instagram handle.
How Ebube Nwagbo started acting
Although she started acting as early as when she was just 20 years old, Ebube once mentioned that acting wasn't her initial dream. Growing up, she was always urged by teachers in school to participate in school plays, which she would always reluctantly agree to. In her words: "It was not something I wanted, and I was not always eager to do it."
Fast forward to 2003, when she was supposed to be placed for Industrial Training at a corporate firm, she decided to go for movie auditions for the fun of it because she didn't like a 9-5 job. During the movie audition, the producer took a liking to her because she was a new face and they wanted a new face for the lead female role. She was chosen for the role and she accepted because she had extra time at hand.
According to the Anambra actress, this was a major start for her career, considering she was new to the industry and naive to the art of acting. However, she has stated that it was the "Amaco Brothers" that gave her the first big opportunity in Nollywood when she was cast as the lead actress in the movie "Arrested By Love" where she acted alongside veteran actors Pete Edochie, Jim Iyke, and other amazing movie stars. The movie was directed by Ifeanyi Azodo.
Ebube Nwagbo's marriage and wedding
As of the time of publishing this post, Nollywood actress Ebube Nwagbo is not married and does not have a husband.
She was rumoured to have gotten married some years back when she was pictured in a white wedding dress but she later cleared the air, stating that the picture was from a movie role.
In an interview she granted in 2017, when asked why she is not married, she said she wants to take her time before getting married.
Despite never being married, the 38-year-old actress has been linked with different Nigerian celebrities such as Emmanuel Emenike (footballer), Ogbonna Kanu (footballer), and Limpopo crooner, Kcee.
Ebube Nwagbo and Kcee relationship
Regarding the rumours of her being involved with Kcee, Ebube Nwagbo never admitted to dating Kcee, but Kcee stated that he was once involved with the actress before he married his wife, Ijeoma.
The rumours got stronger when Kcee temporarily separated from his wife around June 2013. Some reports said that Ebube was the cause of the separation, adding that Kcee was enjoying a private romance with the actress while he was still married.
Internet trolls at the time labelled Ebube a "marriage wrecker" and "husband snatcher". In her response to the allegations, Ebube said, "as a celebrity, people will always link you to absurd stories."
Even, one blog referred to Ebube Nwagbo as Kcee's former fiancée. It was also reported that Kcee was responsible for Ebube Nwagbo's luxury life and posh cars at the time – both a Hummer 3 and a Porsche Panamera.
During that period, rumours had it that Kcee would rather show up at events with Ebube than his wife. Ebube and Kcee were indeed spotted together on several occasions.
In 2012, they were together at AY Show where Kcee performed his hit single "Okpekete" for the first time. The two were also spotted together at the after-party of the event which was held at a popular club on Saka Tinubu, and again at the Encomium Black and White Ball which was held in Lekki in 2013.
An anonymous reporter once revealed that Kcee's wife, Ijeoma was aware of his romantic relationship with Ebube Nwagbo and kept warning him of the implications.
Not long after their separation, Kcee denied that he was once married. In one interview, the "Limpopo" crooner said, "I have never married before. The person that got married was my brother but people thought I was the one".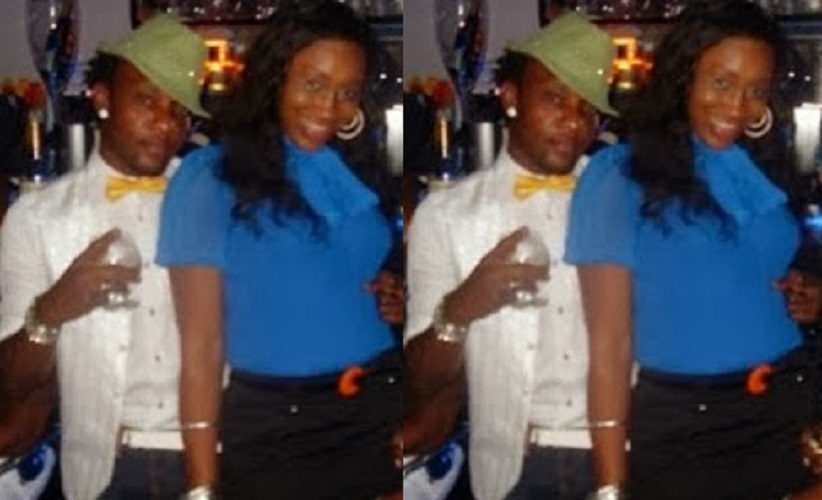 Kcee and his wife's reconciliation
Luckily, Kcee and his wife later reconciled in April 2020 and came back to living together.
Ebube Nwagbo and Ogbonna Kanu relationship
Ogbonna Kanu is Kanu Nwankwo's younger brother. He dated Ebube between 2007-2008. The story had it that the relationship ended because he couldn't cope with the actress's alleged waywardness.
However, Ebube blamed journalists for breaking up her relationship. In her words, "Oh yes, I blame journalists. They kept writing about us. Everything about me became news to them. They married us and divorced us on the pages of newspapers and magazines. People kept writing things that were both true and untrue about the relationship in the newspapers."
It was probably this incident that lead to Ebube Nwagbo's decision to keep her personal life out of social media.
In an interview where she addressed her relationship with Ogbonna, she said, "I guess that is the price you have to pay for being a star. It was just too much. Anyway, I have learned my lessons. Nobody is going to know anything about my private life again."
The same Ogbonna Kanu later proposed to popular Nigerian fashion blogger, Laura Ikeji, on December 1, 2016. They got married a year later. Laura Ikeji and her husband, Ogbonna Kanu recently celebrated their fifth wedding anniversary on January 19, 2022.
Ebube Nwagbo and Emmanuel Emenike relationship
Ebube Nwagbo was reported to be dating former Super Eagles striker Emmanuel Emenike around 2015. The speculations started after bloggers reported that Ebube Nwagbo was spotted at Emenike's side during the funeral of his late father in Imo State.
The actress was reported to have travelled with Emmanuel Emenike all the way from Lagos to attend the burial. According to blogger Linda Ikeji who first shared the story, there was some "awkwardness" at the funeral because Ebube's ex, Kcee also attended the event as he was good friends with Emenike.
However, not much was heard about the relationship again and nobody seems to know exactly when and how it ended because Ebube and Emenike tried hard to keep the affair private following the funeral incident.
Ebube Nwagbo and Ray Emodi relationship
Ebube Nwagbo was rumoured to have started dating Nollywood actor Ray Emodi in 2021 after a cute photo of them was posted on social media. However, it was later discovered that the picture was taken on the set of a movie the two actors were working on.
Ebube Nwagbo's children
Nollywood actress Ebube Nwagbo does not have any children at this time but she has mentioned that she would love to be a mother someday.
No doubt, the actress will give birth to beautiful children as she is a stunning woman.
Ebube Nwagbo's current relationship/boyfriend
Ebube Nwagbo is now known for sharing little about her personal life on social media, as a result, nobody really knows who she is currently dating or not.
The actress has been spotted with Nollywood actor Somto Akanegbu a couple of times, but it is not known if there is any romance going on between them.