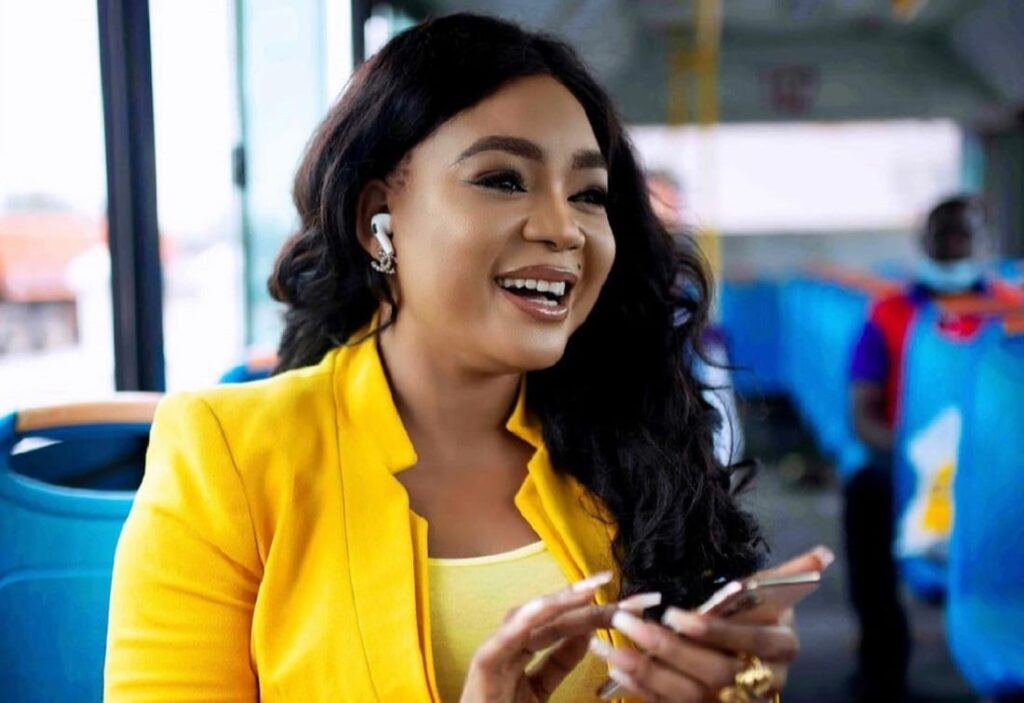 Who is Rachael Okonkwo?
Rachael Okonkwo Nnenna is a popular Nollywood actress, model, singer, and former dancer. She is best known for her performance in the 2014 Nollywood blockbuster movie, "Nkoli Nwa Nsukka".
Some of her fans began referring to her as "Nkoli Nwa Nsukka" following her appearance in the movie and its sequels.
Rachael Okonkwo early life and childhood
Rachael Okonkwo was born on May 26, 1987, in Nsukka, Enugu State in the southeastern part of Nigeria. She is currently 35 years old, as of February 2022. She hails from Ukpata in Uzo-Uwani Local Government Area of Enugu State.
Being born into a low-income family prompted her to engage in minor jobs such as selling groundnuts to support her family. At the age of 13, tragedy hit Rachael Okonkwo hard when she lost her father, charging her mother, who is now of blessed memory, with the responsibility of taking care of the family.
Rachael Okonkwo lost her mother in July 2020.
Education
The 35-year-old Nollywood actress completed both her primary and secondary school education in Nsukka, Enugu State, obtaining her first school leaving certificate and West African Senior School Certificate. She later went to the University of Nigeria, Nsukka where she bagged a degree in Mass Communication.
How Rachael Okonkwo started her career
Rachael Okonkwo started acting in 2005, but due to a lack of movie roles, she switched her career to dancing and made several appearances in music videos of top Nigerian musicians, including the likes of Gozie Okeke, Blessed Samuel, Chinedu Nwadike, etc.
In 2007, Rachael Okonkwo joined the Nigerian movie industry officially after registering with the Actors Guild of Nigeria (AGN), Enugu Chapter at the National Museum in GRA, Enugu. She started attending auditions and getting minor roles in movies.
In 2008, she played a supporting role in the movie "Royal War" alongside Ini Edo and Van Vicker. Moving on to 2010, she played another supporting role in the movie " Open And Close" alongside Nuella Njibuigbo, Patience Ozorkwo, John Okafor, and Charles Inojie.
She rose to prominence in 2014 after playing the lead role in the Nollywood blockbuster movie "Nkoli Nwa Nsukka" – an indigenous Igbo movie produced and directed by Mac Collins Chidebe.
Rachael Okonkwo wiki profile
| | |
| --- | --- |
| Full Name | Rachael Okonkwo Nnenna |
| State of Origin | Enugu state |
| Date of Birth | May 26, 1987 |
| Age | 35 years old |
| Marital Status | Single (as of February 2022) |
| Height | 5″7 |
| Career | Actress, model, dancer |
| Alma Mater | University of Nigeria |
| Instagram | @rachaelokonkwo |
Rachael Okonkwo movies
Rachael Okonkwo has featured in over 200 movies since the start of her career in 2007. She has appeared in movies alongside other Nollywood stars like Angela Okorie, Nonso Diobi, Ken Erics, Eve Esin, Patience Ozokwor, etc.
She is known for featuring mostly in Asaba Nollywood movies.
Rachael Okonkwo marriage and wedding
As of the time of publishing this article, Rachael Okonkwo is not married and does not have a husband.
She has revealed that she believes in marriage and intends to get married in the future, but will never do so at the expense of her career.
In her words, she wants a man that understands her more than all the men in the world. A man that understands the nature of her job.
Rachael Okonkwo and Ken Erics rumoured relationship
Rumours once dominated social media that Rachael Okonkwo and her Nollywood colleague and friend, Ken Erics are in a romantic relationship.
The actress was even accused of being the reason Ken Erics and his ex-wife, Onyi Adada, separated.
Rachael Okonkwo and Ken Erics have been friends for years and have featured in so many movies together. Due to their closeness and on-screen chemistry, people started to believe they are having an affair.
In 2019, rumours spread across social media that the actress was dating actor Ken Erics and that their affair was the major reason his marriage crashed.
Ken Erics' estranged wife, Onyi Adada, revealed that the actor had abandoned their matrimonial home for over 10 months, subjecting her to pain and emotional trauma. She also added that Ken Erics never touched her once the entire period they were married.
Rachael Okonkwo denied the allegations, insisting that she and Ken Erics are just friends and that Ken's marital issues had pained her but she has nothing to do with it.
She also prayed for Ken and his wife to come back together and for God to give them the understanding to handle the issue.
In her words, she said:
"Myself and Ken Erics (Keene baby as I fondly call him) never had an affair. We have been friends for years and have a good working relationship".
Reacting to the rumour, Ken Erics, on his part, said:
I do not want to talk about this at all. People should believe what they want to believe. Lies don't last. The truth will come out pretty soon.
Rachael Okonkwo's children
As of the time of publishing this article (February 2022), Rachael Okonkwo has no children. She is currently single and not married.