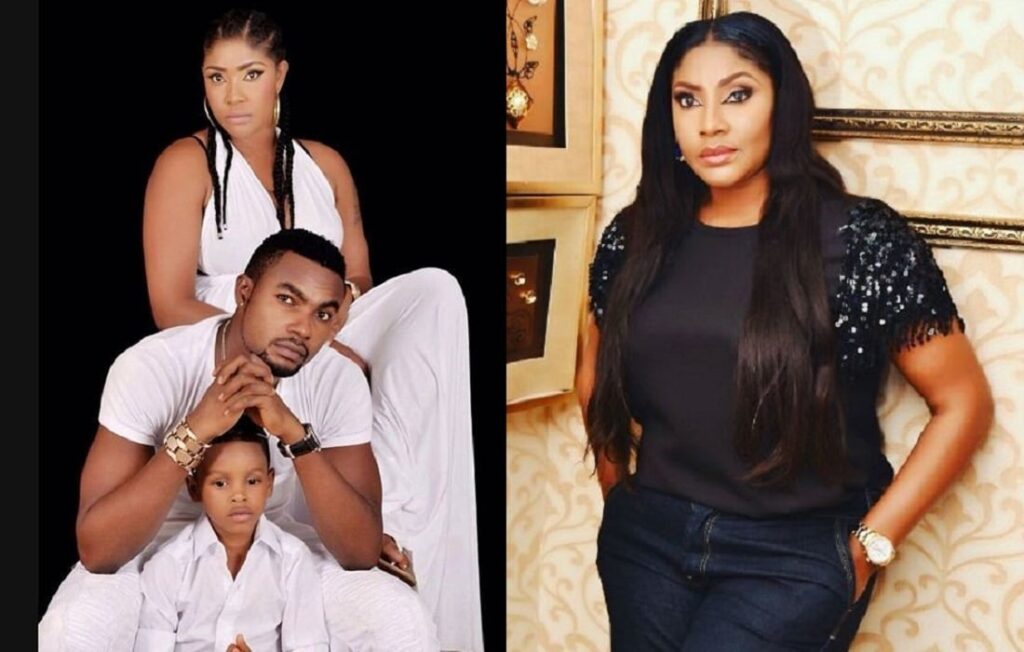 Who is Angela Okorie?
Angela Okorie is a popular Nigerian actress, singer, model, and businesswoman. She is known for playing "lover girl" characters in Nollywood movies.
According to most reports, the actress was born on August 17, 1986, making her 35 years old. However, her Wikipedia page has her date of birth recorded as October 29, 1985.
Angela Okorie was born as the third child of five children at Ishiagu in Ivo Local Government Area of Ebonyi State. She obtained a Bachelor's degree in Theatre Arts from Lagos State University, Ojo.
She started her career as a model, modeling for 'Delta Soap' for about ten years before she joined the movie industry in 2005. Angela Okorie started her career as an actress by attending auditions and playing minor roles in movies.
Her first major role was in the 2019 movie titled 'Sincerity', where she co-starred alongside the likes of Oge Okoye, Nonso Diobi, and Yemi Blaq. The movie was produced by Stanley Egbonini and directed by Ifeanyi Ogbonna.
Her major break came after she starred in the movie 'Holy Serpent'. The movie was produced by Coruma International Productions.
Angela Okorie has starred in over 150 movies since the launch of her career as an actress, some of which include Sincerity (2009), Holy Serpent, Secret code, Heart of a Widow, Royal Vampire, Palace of Vampire, etc.
Angela Okorie's marriage and husbands
Angela Okorie has been married once. Her first marriage was with her longtime boyfriend Chukwuma Orizu. They got married in 2006 and had a son together before their marriage crashed in 2016.
Angela Okorie's alleged second marriage
Sometime in July 2020, Angela Okorie was reported to have married her "sweetheart" Nwele Michael Chukwudi a.k.a 'Baby Chuchu' in a private beach wedding.
The supposed marriage was later revealed to be a publicity stunt by the actress to popularize her song, 'Baby Chuchu'.
Angela Okorie's first marriage with Chukwuma Orizu
Angela Okorie got married to her longtime boyfriend Chukwuma Orizu in 2006 before she found fame as an actress.
The couple seemed to be enjoying their off-the-media marriage until the actress hit the spotlight and the media began scrutinizing her private life which led to the rise of different rumours and allegations against the couple.
Her estranged husband took to the public domain for the first time in 2015 to speak in Angela's defence, after one Prince Ekeh, a South African-based Nigerian celebrity accused her of theft.
He also took to the media to defend his wife against the allegations of infidelity levelled against her. Angela Okorie had also had to defend her husband when he was accused of domestic violence and infidelity by gossipmongers.
Angela Okorie's divorce
It came as a shock to the public when the actress took to her Instagram page to announce her divorce in same 2015. Though the divorce was not finalized until 2016, it was done amicably and peacefully without any scandal or controversy between the two parties.
According to the actress, her ex-husband had issues with her being in the limelight and they had to part ways because of that. She explained that the father of her child is a good man and they still maintain a cordial relationship as they are both responsible for their child, though Angela has custody of the child.
Angela Okorie's fake marriage with Nwele Michael Chukwudi
It was all over the news on Thursday, July 30, 2020, that Angela Okorie has gotten married to her lover Nwele Michael Chukwudi who is also known as Desmond at a private beach in Lagos.
However, it was later discovered that the actress only played a fast one on bloggers as the supposed marriage was just to create awareness for her song, 'Baby Chuchu'. The actress revealed the wedding photos were from a music video shoot.
Angela Okorie on plans of getting married again
Nollywood actress Angela Okorie made it known after her divorce that she would not want to get married again because of her past experience. She said she is scared of getting married again only to divorce shortly after.
About Angela Okorie's estranged husband, Chukwuma Orizu
Chukwuma Orizu is the estranged husband of actress Angela Okorie and the father of her child.
There is very little information about him online as he was not publicly known until 2015 when he first appeared in public to speak up for his wife.
He was also dragged to the spotlight after he was accused of being a "wife-beater and a cheat" by some persons.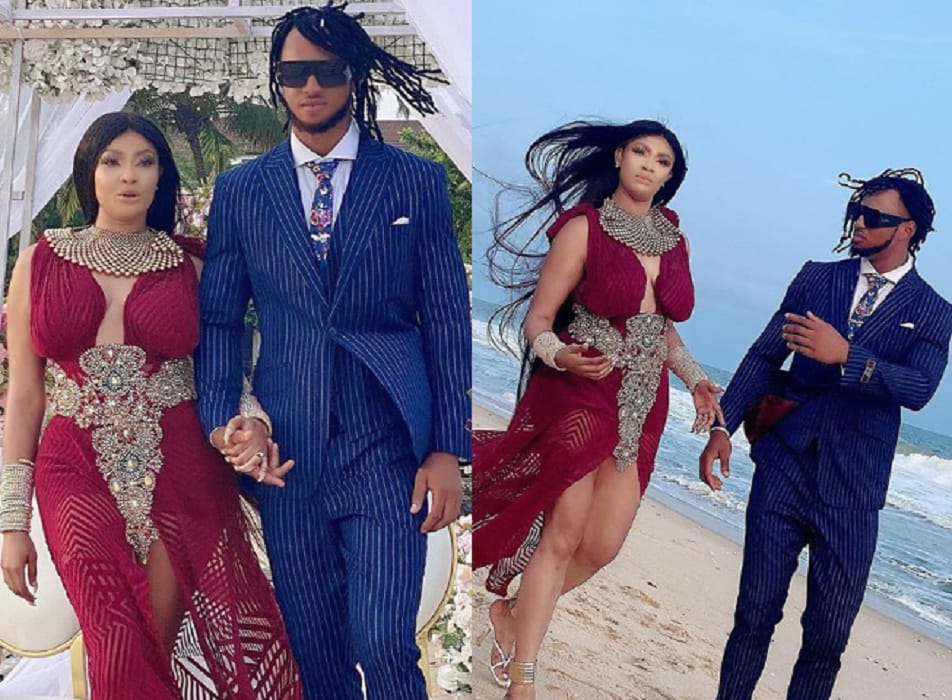 About Angela Okorie's new lover, Nwele Michael Chukwudi
Nwele Michael Chukwudi is Angela Okorie's rumoured new lover. He is reportedly a model and an entrepreneur who deals in cars.
Nwele Michael Chukwudi is also known as Desmond or "Chuchu" and he was born in 1990 in the eastern part of Nigeria. Reports also had it that he is five years younger than the actress.
As of the time of publishing this post, the truth about Chukwudi's relationship with Angela Okorie remains vague and it is not certain if they are still together.
Angela Okorie's children
Angela Okorie is a proud mother of one. Angela Okorie's son Chamberlain Kasiemobi Orizu was born on September 5, 2011, and he is currently 10 years old.