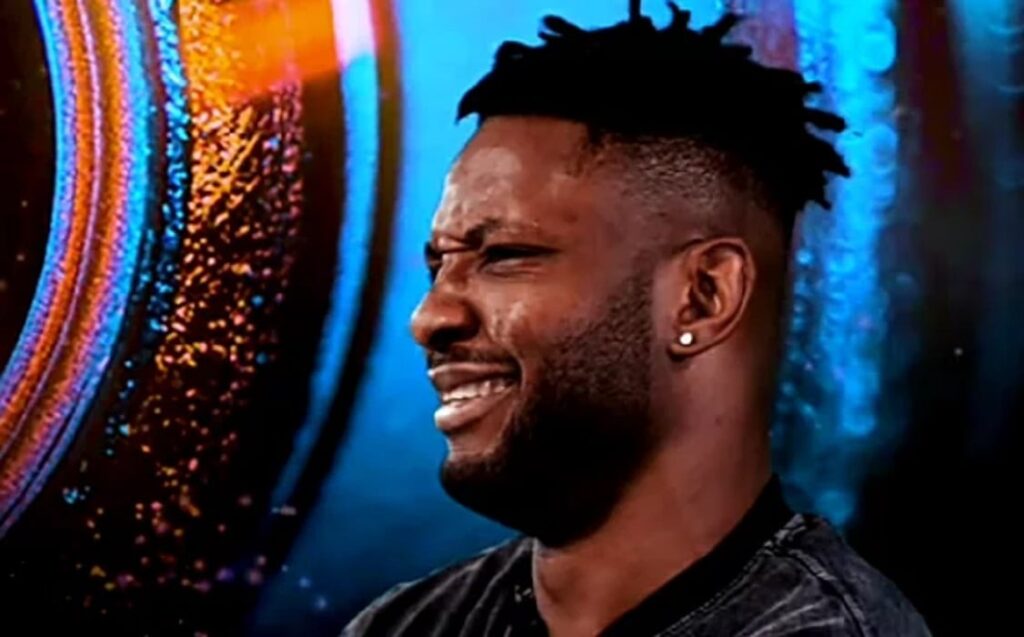 BBNaija "Shine Ya Eye" housemate Cross has disclosed that he has dyslexia.
Cross made the disclosure following a row he had with co-housemate, Nini, after which he was left emotionally distraught and cried uncontrollably.
Recall that Cross and Nini got into a heated war of words earlier during which both parties called each other names. Cross called Nini stupid and she hit back at him by calling him dumb and describing him as having a pea-sized brain.
Cross later told Angel:
"I'm not crying because of what she said to me, though it hurts me. I'm crying because you said I'm not all of these things she said. I don't like how I'm feeling, I'm messed up right now. I know a lot of people are smarter than me, I have dyslexia.
"Nine out of ten people are smarter than me academically. I'm 31-year-old and most part of my life I tried as much as possible to get by academically. I didn't know I was dyslexic till my cousin pointed it out and it's sad to see that part of me, but that's life."
What is dyslexia – the medical condition that BBNaija Cross has?
Dyslexia is a learning difficulty in which people have trouble reading, writing and spelling, or generally processing words or numbers.
Even though the people with this condition are smart and are motivated to learn, the condition hinders their capability to excel.
Dyslexia is not essentially a disease and people with dyslexia are not stupid or lazy. Most have average or above-average intelligence, and they work very hard to overcome their learning problems.
Research has shown that the brains of people with dyslexia work differently when they try to read.