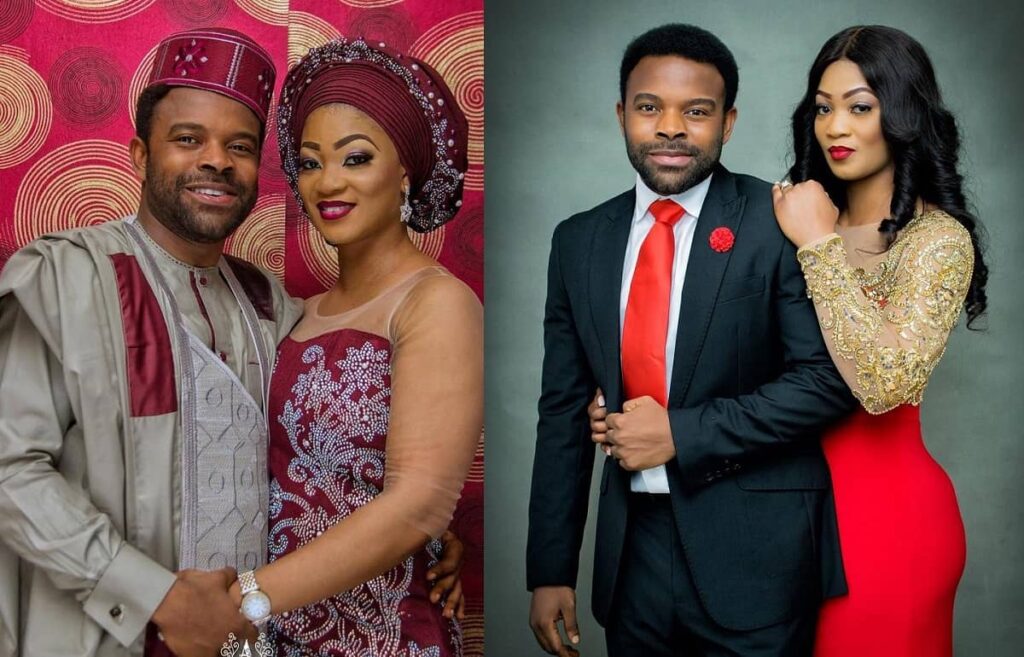 Who is Gabriel Afolayan?
Gabriel Afolayan is a popular Nigerian actor and movie producer.
Gabriel Afolayan is also a singer with the stage name, G-fresh. He is the CEO of Studio 6 – a company he founded in 2010 that provides entertainment-related services.
Gabriel Afolayan comes from a notable Yoruba family of actors and entertainers. He is the son of a Nollywood pioneer and iconic actor, Adeyemi Afolayan, popularly known as 'Ade Love'. He is the brother of Kunle Afolayan, Aremu Afolayan, and Moji Afolayan, who are all prominent personalities in the Nollywood industry.
Gabriel Afolayan was born on March 1, 1985 at Island Maternity Hospital, Lagos Island. Though a native of Agbamu, Irepodun Local Government Area of Kwara State, Gabriel Afolayan was raised in Ibadan. He is currently 36 years old.
He obtained a Bachelor's degree in Theatre Arts from the prestigious University of Ibadan before proceeding to Identity Drama School in Brixton, London to study Performing Arts.
Gabriel Afolayan debuted into acting in 1990 with the movie 'F Opawon' which was produced by the famous Baba Sala. He launched his musical career in 1997 as a member of a music group based in Ibadan. He was also signed to Phoenix Studios as a backup singer.
The actor rose to prominence in the movie industry after starring as 'Akin' in the Wale Adenuga Super Story Series titled 'Nnenna'. His role in Tade Ogidan's 'Madam Dearest' also helped shoot him into the limelight.
Gabriel Afolayan is also popularly known for his role as 'Tavier Jambari' in the 2012 movie titled 'Hood Rush'. He is also known for his 2015 songs – 'Awelewa and Kokoro Ife'.
Some of Gabriel Afolayan's notable movies include Aramotu (2010), Ojuju (2014), Okafor's Law (2016), Tatu (2017), Alubarika (2019).
Gabriel Afolayan's marriage and wedding
Gabriel Afolayan is happily married to Adebanke Afolayan after courting her for eighteen months (a year and a half). The two had their wedding introduction ceremony at Osogbo in Osun State which was shortly followed by a traditional wedding in 2018.
They had their traditional wedding on Thursday, April 5, 2018, at Ibadan, Oyo state with the likes of Banky W, Adesua Etomi, Mo'Cheddah, Adeniyi Johnson, Tunde Demuren, Wale Ojo, and other notable people from the Nigerian entertainment industry in attendance.
Gabriel Afolayan and his darling wife, Adebanke, enjoyed a quiet and peaceful marriage for several months until in 2020 when their union was rocked by rumours of cheating and infidelity.
Gabriel Afolayan's marital crisis and cheating rumours
In March 2020, a popular gossip platform called Gistlovers alleged that Gabriel Afolayan's wife, Adebanke was cheating on him with popular actor and singer, Banky W.
According to the blog, Adebanke and Banky W had known each other before her marriage to Gabriel. The blog also alleged that Gabriel Afolayan became a wife-beater due to his intake of hard drugs which pushed his wife to start cheating on him.
To further fuel the rumours, the actor and his wife unfollowed each other on Instagram in the heat of the contrversy, igniting new speculations that the couple has separated.
However, neither Gabriel nor his wife, Adebanke addressed the controversy at that time, not until after a year in March 2021 in an interview with City People Magazine that Gabriel Afolayan addressed the issue.
According to the actor, he decided to keep mum about the rumours because he does not want his personal life in public. He also explained that every marriage has its trying and difficult times.
The actor made it clear during the interview that his marriage is intact and things had been resolved between him and his wife.
In his words:
"That's actually personal to me. I really don't want my personal life out there; I always keep that out of the media not because of anything but it is just a personal principle for me. Nevertheless, my marriage is very much intact.
"Yes, I heard about the rumours too, but you know, there is no marriage that doesn't have it's own challenges, but we have settled it. My wife just travelled out of the country, and we are very much okay. Just because I didn't say anything or make it go viral for those looking for sensational stories, they think otherwise. But my marriage is intact."
About Gabriel Afolayan's wife, Adebanke Afolayan
Adebanke Afolayan is the lawfully wedded wife of Nigerian actor, Gabriel Afolayan. She came into the spotlight after her marriage to the talented actor.
Reports had it that Adebanke was a single mother of one who was residing in Houston, Texas before her marriage to Gabriel Afolayan. However, the veracity of these reports could not be ascertaned.
In fact, there is little to no available information about Adebanke Afolayan's biography or profession as she likes to keep a low profile.
Gabriel Afolayan's children
As of the time of writing this report, Nollywod actor Gabriel Afolayan has not fathered any child with his wife, Adebanke. It had been speculated that his wife, Adebanke, had a child from a previous relationship before their marriage, however, the accuracy of the reports could not confirmed.
Child or no child, it is known that Gabriel Afolayan and his wife are enjoying a beautiful marriage and look absolutely gorgeous together.