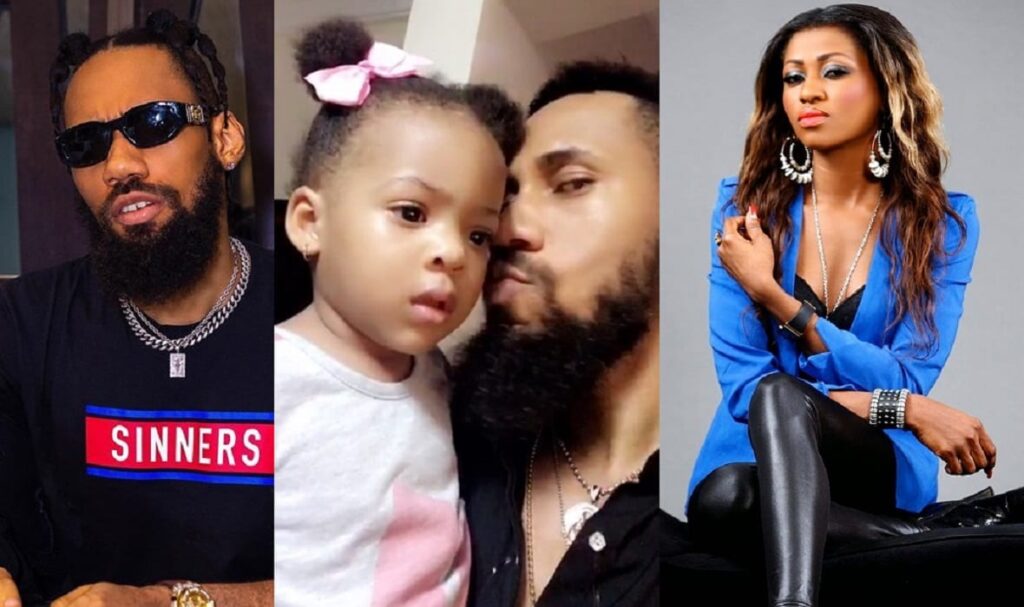 Who is Phyno?
Phyno is a Nigerian rapper, songwriter, and record producer. He is the CEO of the Penthauze Music record label and he is well known for doing his rap in the Igbo language.
Phyno's stage name is derived from the word 'Phenomenal' (a name given to him by an old friend from high school called 'Emeka'). The rapper is also sometimes called 'Phyno Fino'.
Phyno's full name is Chibuzor Nelson Azubuike. He was born on October 9, 1986, in Enugu State where he was raised as the fourth child of five children. Phyno is currently 35 years old. Though he was raised in Enugu, Phyno is originally from Anambra State.
He is a graduate of Public Administration from the Institute of Management and Technology in Enugu State.
How Phyno started his music career
Phyno started his music career in 2003 as a music producer. He started earning from music during his second year at the Institute of Management and Technology (IMT) in Enugu.
Phyno started rapping in 2010 and relocated to Lagos that very year to broaden his career as he was already getting some recognition. Phyno started recording his debut studio album in 2012 and finally released it in 2014 with the title 'No Guts, No Glory' supporting it with singles like 'Ghost Mode', 'Man Of The Year', 'Parcel' and 'O Set'.
He released his sophomore album titled '2 Kings' on April 1, 2015, collaborating with the Nigerian singer and YBNL boss, Olamide Baddoo, though both artists had announced plans for the release of the album in January 2014 via their social media handles.
Phyno as an actor
Phyno made his acting debut in 2018 when he appeared in Genevieve Nnaji's directional debut, Lionheart.
Phyno's relationships and girlfriends
Phyno is one of those Nigerian celebrities who keep their private and personal life far away from the media. The rapper is an extremely private person and information about his girlfriends or romantic partners is scarce in the news.
Phyno's wife
As of the time of writing this article, Nigerian singer Phyno is not married and does not have a wife. In fact, there is no information about him being romantically involved with anyone at this time.
Phyno and gay rumours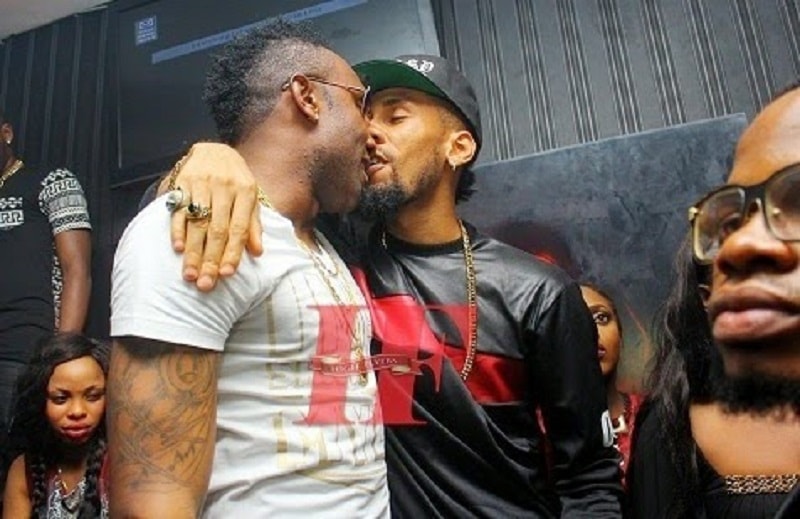 Phyno was once rumoured to be gay after a picture of him allegedly kissing Nigerian singer, Kcee, surfaced online. The rapper later debunked the rumours, saying the image was captured from a bad angle.
Phyno's baby mama
Nigerian rapper Phyno does not have any publicly known baby mama at this time. There was a rumour about him impregnating an upcoming Nigerian singer called Rita Edmond in 2014, but he denied the reports, maintaining he did not impregnate anyone.
Phyno has revealed that though he is single and ready to mingle, he has no plans of getting married anytime soon.
Phyno's relationship with Rita Edmond and pregnancy rumour
Phyno was alleged to have impregnated an upcoming artist called Rita Edmond in 2014.
According to the reports, one of Rita Edmond's friends had unknowingly announced her pregnancy while having a telephone conversation with another friend on the set of a new TV show.
It was heard that the rapper was keen on having the child with Rita but without any marital commitment. According to the reports, he was spoiling her with lots of gifts, and even sponsored her vacation trip to Dubai.
Rita Edmond, on the other hand, had the intention of aborting the pregnancy to focus on her career. Reports also had it that the rapper was always going to spend the night with the lady at a guest house in Lekki Phase 1 in 2013 before the rumour of her pregnancy hit the media.
It was said that Rita Edmond and Phyno had started their on-and-off relationship way back in 2008 while Phyno was still studying at the Institute of Management and Technology in Enugu State. It was also said that Rita Edmond had been the one helping the star rapper financially before he rose to stardom.
However, Phyno debunked all the hearsays in an interview in 2014 with the Punch Newspaper, clarifying that he did not impregnate anyone.
Rita Edmond also denied the rumours in an interview with the Sun Newspaper, saying she had no idea how or where the rumours came about, but it left her in tears as she felt that was a blemish on her image.
Though she revealed that the bad publicity turned out to be a blessing in disguise as it brought her to the limelight, helping her get preferential treatment which helped her in building meaningful relationships in the entertainment industry.
About Rita Edmond – Phyno's alleged ex-girlfriend
Rita Edmond is Phyno's alleged ex-girlfriend who was once speculated to be pregnant for him. She is an Imo-born upcoming Nigerian artist. The singer launched her career in 2013 with three singles titled 'Tik – Tok', 'Crazy About You' and 'Baby Boo'.
Rita Edmond revealed that she has a lover while talking to Sun Newspaper about her alleged pregnancy for Phyno. She also clarified that the guy in her music video titled 'Lovy Lovy' is not her boyfriend as speculated by the public.
She also made it known that she sees Phyno as a nice and handsome guy whom she can crush on based on his style of music. The upcoming singer revealed that her ideal man must be hardworking, God-fearing, have a sense of purpose with clear and smooth skin.
Phyno's children
As of the time of writing this article, Nigerian musician Phyno does not have any children.
Unlike many of his colleagues in the music industry, the 35-year-old rapper currently has no baby mama and does not look like he's planning to get one soon.
Phyno looks to be a sensible gentleman who has not been in any major scandal or controversy since his ascent to stardom.