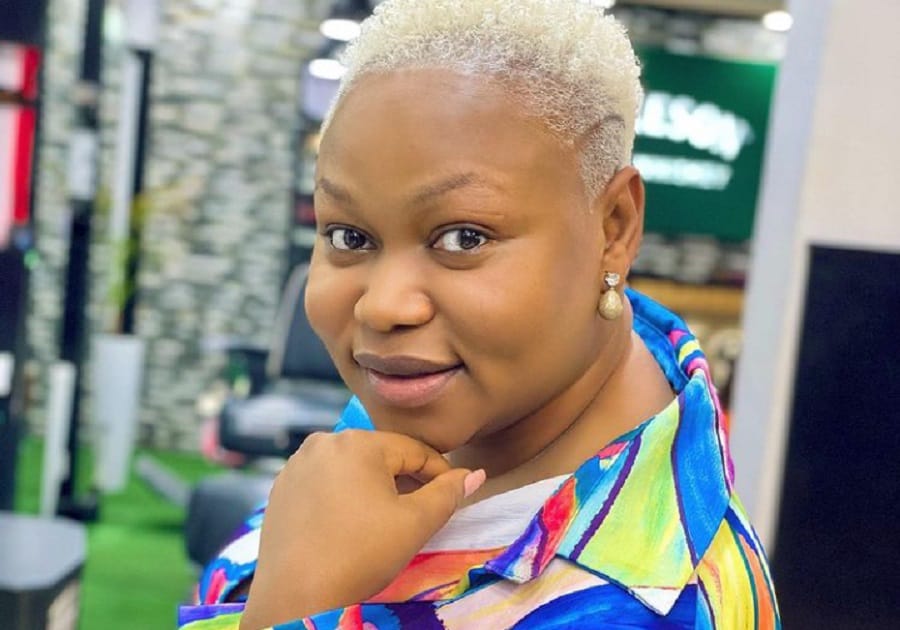 Nollywood actress Ruth Kadiri has advised men to perish the idea of marrying any woman they cannot defend like Will Smith did his wife, Jada Pinkett, at the 2022 Oscars.
The 34-year-old actress who has been married to her businessman husband, Mr Ezerika, since 2018 wrote on Instagram:
Any man that cannot defend his wife like this should not marry her.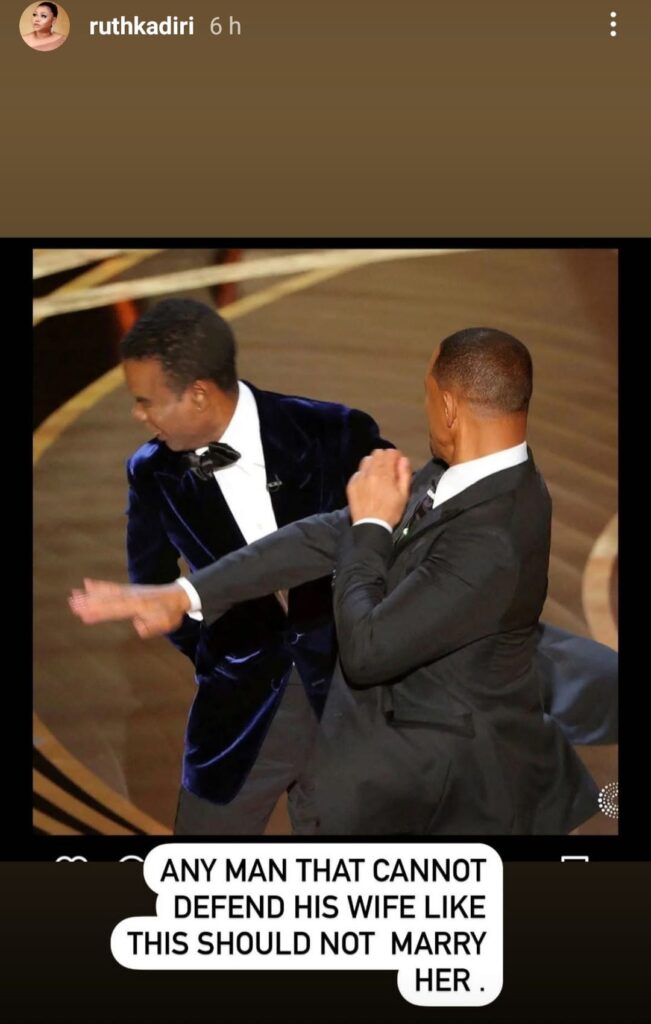 Kadiri's post came as a reaction to the controversial Oscars event last night when Will Smith walked to the stage to slap comedian Chris Rock for telling a joke about his wife.
The actress and mother of one also came for those criticizing Will Smith's action at the 2022 Oscars, telling them to take their brutality advice to the police or Russian president Vladimir Putin.