by Staff writer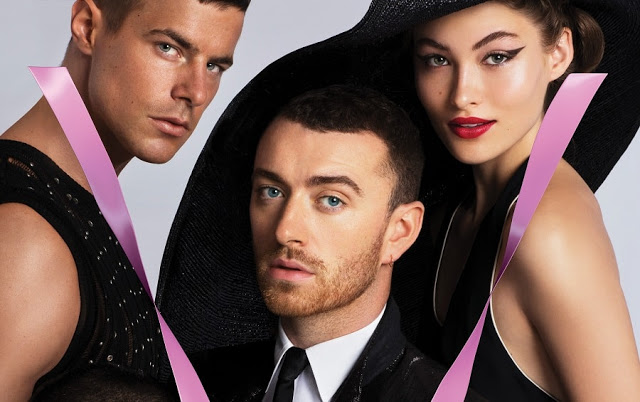 In a chat with friend Sarah Jessica Parker for V Magazine, English singer Sam Smith opened up about his evolving music, body image and growing into his gayness.

During the conversation, the pair discussed everything from Smith's meteoric rise to fame to embracing stretch marks and being gay.
In the interview, Smith talked about not so much coming to terms with being gay but rather growing into it.
Earlier last year, the soulful singer announced to fans and the world that he is gender non-binary.
"I feel just as much woman as I am man," Smith said.
"In the past few years," he told Parker, "I became a gay man properly. When I wrote that first album, I was in love with a straight man, he didn't love me back, and I was very comfortable in my longing.
"With [The Thrill of It All], I became a gay man. I started having proper relationships with men. Sometimes they were in the wrong and treated me in a bad way, and sometimes I was in the wrong."
Smith first came out in 2014 with the release of his first album, In the Lonely Hour, which was a brave move for a relatively unknown crooner.
The move paid off, with Smith's heartbreaking vocals catapulting into hearts and radios worldwide.
Since then, his road and relationship with his sexuality have been a series of public fumbles, most notably at the 2016 Oscars where the 25-year-old made a series of awkward gaffes.
In his acceptance speech for winning Best Original Song Smith made the erroneous call that he was proud to be the "first openly gay Oscar winner".
Smith was criticized by many in the LGBTI+ community, including former gay Oscar winner Dustin Lance Black.
Last year the New York Times featured a profile of Smith which opened with a lengthy timeline of all the times the singer had cried during the interview.
It was a point of mockery for some, while others chastised the piece claiming it stereotyped gay men as hysterics.
"That article set me free in a way," Smith told Parker, "I feel like people can really understand my truth. My biggest aim in my life is to just be a kind, good person. That's all I've ever wanted."
"I was not aware that with fame, people really start to pay attention to what you say about everything. I wasn't wised up enough. I'm too honest sometimes. I was just so shocked at how unforgiving the media can be sometimes."
"But I'm really happy with that article because people can see that I'm coming from a good place. Also, I don't have a lot to go by as a gay man in music: Even the George Michaels and Elton Johns weren't out at the beginning of their careers."
Smith has switched gears recently, telling Parker "for the first time I think I deserve to be happy. I'm actually asking myself if I'm going to be writing some happy love songs soon."