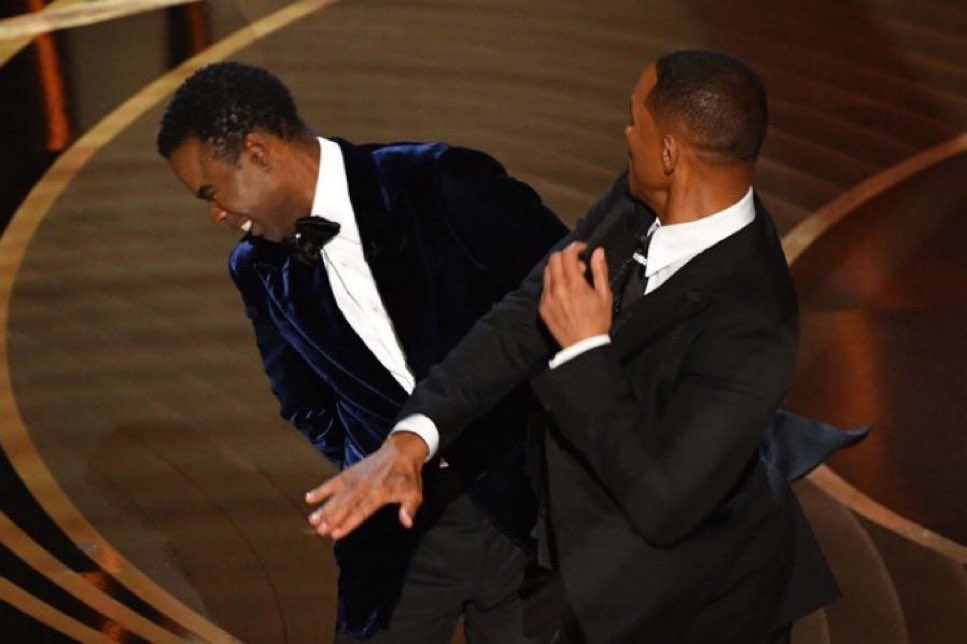 Oscar-winner Will Smith created what would go down in history as one of TV's greatest moments when he walked upstage to comedian Chris Rock and smacked his face after he made a joke about his wife Jada Pinkett Smith during his presentation.
The event was initially thought to be scripted but was later revealed that Chris Rock's jokes about Jada had provoked Will especially because Jada was going through a condition that is making her lose hair.
After the slap, Will Smith walked back to his seat leaving a bewildered Chris Rock looking on for some seconds. And then Will screams, twice: "Keep my wife's name out of your f****g mouth!"
Watch the video here:
Will Smith later apologized for the act while taking home the award for Best Actor for his performance in the 2021 biographical sports drama film, "King Richard".