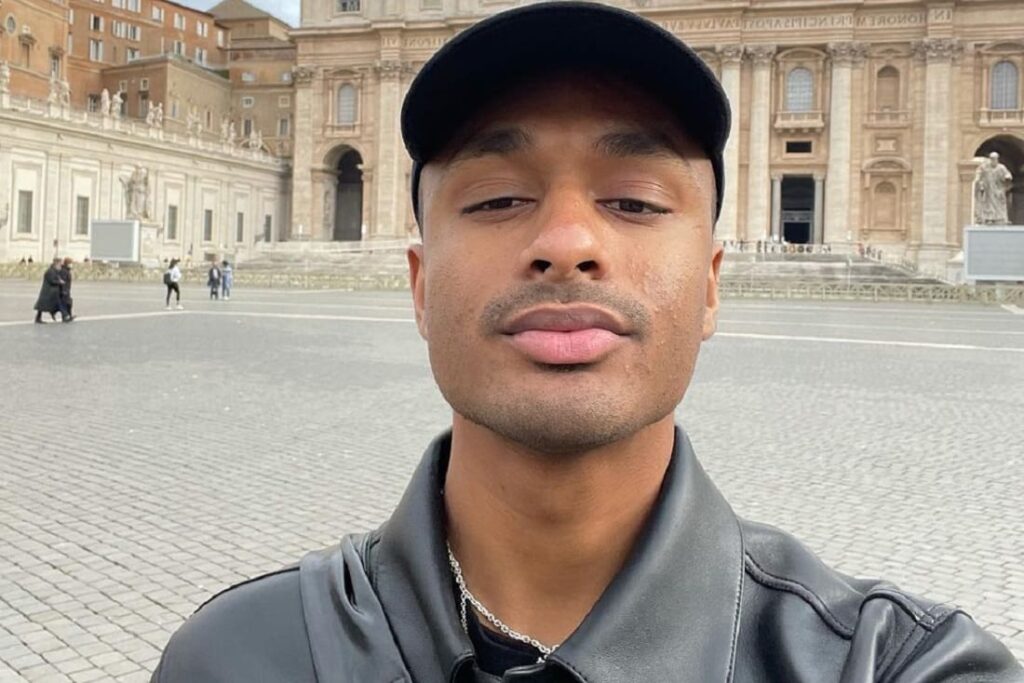 Who is Icykof?
Icykof (also written as Icy Kof) is an English fashion stylist, vlogger, YouTuber and DJ.
Icykof's real name is Kofi McCalla. There are reports that he has Ghanian roots.
Icykof Wiki Profile
Full Name
Kofi McCalla
Other Names
Icykof
Nationality
British
Age
25 years old
Date of Birth
December 3, 1996
Marital Status
Dating
Girlfriend
Name unknown
Wife
N/A
Height
5″11
Alma matter
N/A
Career
Fashion stylist, vlogger
YouTuber, DJ
Instagram
@icykof
Icykof Childhood and Education
Icykof was born in London to middle-income parents. At least one of his parents is of African ancestry, reportedly Ghana, according to sources.
According to the fashion star, his parents moved a lot while he was growing up so he ended up attending different schools. However, Icykof admitted the bulk of his early life happened in South East London.
Icykof Career
Icykof has said that he pushes himself hard and tries to excel in different areas of business. He has always had an interest in fashion and personal style right from his childhood years.
He started his career with the creation of his viral YouTube series called "The Uknown Vlogs". The idea of the series was birthed when Icykof took out his iPhone at Paris Fashion Week and started interviewing people, asking them the question: "How much is your outfit?".
Icykof was shot to fame in 2019 after Canadian rapper Drake sent him a DM on Instagram. He would later collaborate with the musician and his OVO record label team in an episode of his YouTube series titled "How Much is Your Outfit OVO Edition." The episode went viral, garnering over 12 million views.
Today, Icykof has a luxury and streetwear collection to his name and has collaborated with several big names in the global fashion industry. He has also taken up DJiing/mixing, determined to use his DJ skills to create more recognition for himself.
Icykof girlfriend, marriage or wife
As of the time of this publication, Icykof is not married and does not have a wife. He, however, has a girlfriend whose name is not disclosed at this time.
The 25-year-old fashionista recorded an episode of his vlog in 2017 when his girlfriend flew all the way from another country to surprise him on his 21st birthday.
Icykof Net Worth
Icykof's net worth is currently estimated at $520,000, as of 2021.
Icykof Social Media
Instagram – @icykof
Twitter – @icykof_
YouTube – The Uknown Vlogs