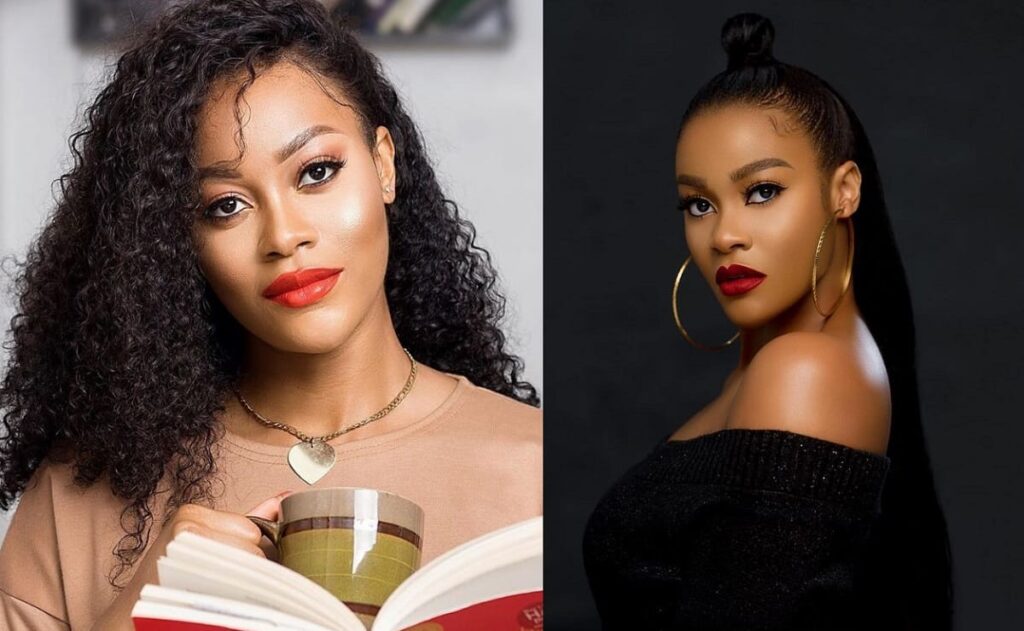 Who is Damilola Adegbite?
Oluwadamilola Adegbite is a Nigerian actress, model, TV personality, and businesswoman. She is popularly known for her role as Thelema Duke in the popular M-Net series, Tinsel.
Damilola Adegbite's early life and education
Damilola Adegbite was born on May 18, 1985, in Surulere, Lagos, into a family of four. She is currently 37 years old, as of March 2022. Her parents' names are unknown, but she revealed that her mother was a teacher and her father a civil servant.
The 37-years-old actress had her secondary education at Queens College Yaba, Lagos. She later proceeded to Bowen University in Osun State where she earned a degree in Business Administration.
While in Queens College, Damilola Adegbite served as the vice president of the school drama club between 2001 and 2002. She was also part of the drama club in her church.
How Damilola Adegbite started her career?
Damilola Adegbite's career began shortly after her final exams at the university. Her aunt, Ethel Ekpe informed her about an audition and encouraged her to give it a shot. Luckily, she was selected and cast as "Thelema Duke" in the M-Net series, Tinsel.
Damilola Adegbite has done well for herself as an actress since her debut in the industry. The actress has appeared in many high-budget Nollywood productions.
Some of Damilola Adegbite's movies/series include:
6 hours To Christmas (2006)
Tinsel (TV series) (2008)
Flower Girl (2013)
Before 30 (TV series) (2015)
The Missing (2017)
Banana Island Ghost (2017)
Isoken (2017)
From Lagos With Love (2018)
Coming From Insanity (2019)
Heaven's Hell (2019)
Merry Men 2: Another Mission (2019)
Crossroads Siwoku (2020)
Aside from acting, Damilola Adegbite is also a businesswoman and an author. As a businesswoman, she is the founder of Damiville and Kasham, a store that offers aromatherapy as well as deal in the sale of accessories and makeup products. Damiville and Kasham is located in Lekki, Lagos.
As an author, the actress released her first book "Reset", a self-help book that teaches how to thrive amid life's tribulations. The book was released in 2021 and has reportedly sold over a million copies across the country.
Damilola Adegbite's wiki profile
Full Name
Oluwadamilola Adegbite
State of origin
Lagos State
Date of birth
May 18, 1985
Age
37 years old
Tribe
Yoruba
Marital status
Divorced
Husband
Chris Attoh
(m. 2014-2017)
Height
5″10
Career
Actress, model,
TV personality, businesswoman
Alma mater
Bowen University, Osun State
Instagram
@adedamee
Damilola Adegbite's marriage and wedding
Damilola Adegbite was previously married to fellow actor Chris Attoh but they divorced in 2017. The actress has remained single since her divorce.
Damilola Adegbite's marriage to ex-husband Chris Attoh
Damilola Adegbite was married to Ghanaian actor Chris Attoh for two years (from 2015 to 2017).
Unfortunately, their marriage crashed in 2017 amid speculations of infidelity and family differences.
The duo met on the set of Tinsel and kick-started a romantic affair from there. They got engaged in 2014 to the delight of their fans. Not up to a year after their engagement, they both moved to Ghana and got married officially on February 14, 2015. The wedding was done low-key and attended by mostly family members and close friends.
Damilola Adegbite's divorce
The couple's divorce started with massive speculations until it was finally confirmed in September 2017.
Chris Attoh however revealed that despite the troubles of the divorce, they are working together towards devoting time to their son, Brian.
Although Damilola Adegbite did not disclose the cause of their split, she only stated that the union ended for a reason.
In her words:
"For me, it's done. The only regard I would have for him right now is that he is the father of my son, and of course, the past experiences. I don't regret anything. Everything that happened to me was for a reason".
Damilola Adegbite's children
As of the time of publishing this article, Damilola Adegbite has only one child named Brian Nii Ayittey Olaferomi Attoh.
He is currently 7 years old. He was born on September 5, 2014, barely a month after Damilola and Chris Attoh got engaged.
Damilola Adegbite's rumoured relationship with Banky W
It was rumoured years back that singer Banky W was in love with the Tinsel actress and was having an affair with her. The rumours intensified when the two were reportedly seen walking hand in hand on the red carpet of Ice Prince's album launch – "Everybody Loves Ice Prince (E.L.I)" in 2011.
The rumours died down when it was discovered that the actress and the singer are just friends who worked together when Damilola was featured in Banky W's music video "Good Good Loving".