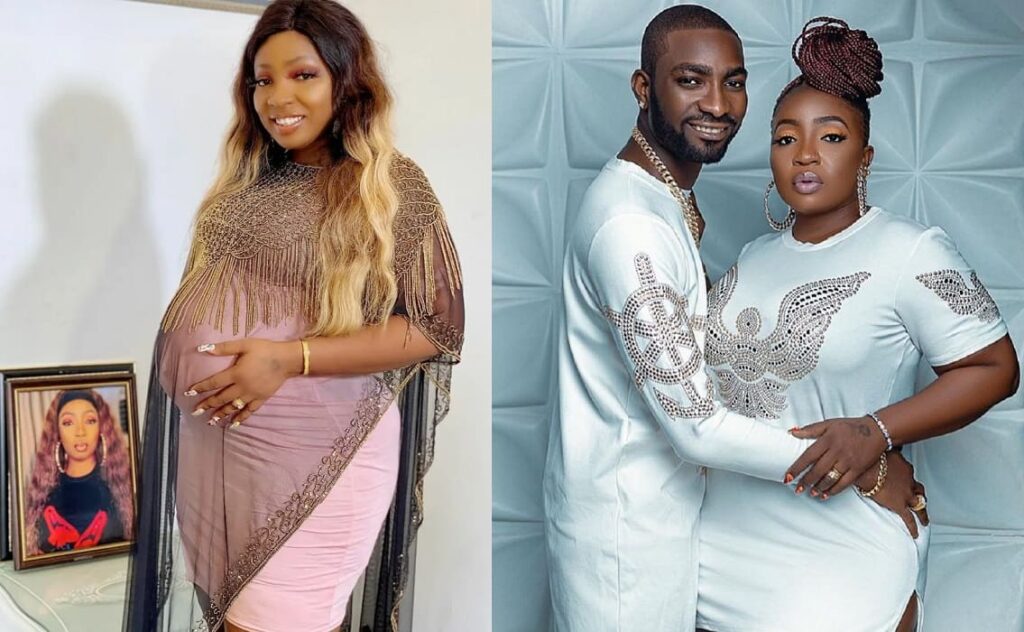 Who is Anita Joseph?
Anita Joseph is a Nigerian actress, singer, media personality, and lifestyle coach. She is well known for her performances in movies like "Open And Close" and "Tears In My Heart".
She is sometimes referred to by the nicknmae "Mother Hen" by some of her fans.
Anita Joseph's full name is Anita Joseph Olagunju. She was born on January 4, 1985, in Anambra State, the South-Eastern part of Nigeria. She had both her primary and secondary schooling in Anambra State and then moved to Calabar to pursue a university degree. She eventually bagged a Bachelor of Arts (B.A) degree in Mass Communication from the prestigious University of Calabar.
Anita Joseph's marriage and wedding
Anita Joseph has been married twice, according to reports. At the time of publishing this article, Anita Joseph is happily married to the love of her life, MC Fish – a Nigerian entertainer and master of ceremony.
The actress was formerly married to a certain businessman in Aba, Abia State. After their marriage crashed, it was speculated that she turned down a marriage proposal from a certain man named Martin Okorie who was based in Europe.
About Anita Joseph's first marriage to her ex-husband
Anita Joseph was once married to a certain businessman whose name is undisclosed. They had their traditional marriage in Aba, Abia State, according to reports. Details of how they met and when they got married are unknown.
The marriage lasted for about three years and came to an abrupt end without producing any child. It was rumoured that the marriage ended due to Anita Joseph's failure to conceive.
About Anita Joseph's second marriage to MC Fish
Anita Joseph married MC Fish several years after her divorce from her first husband. The couple secretly got married on February 14, 2020.
They celebrated their second wedding anniversary on the 14th of February, 2022. The excited actress took to her Instagram page to celebrate her husband, writing:
@realmcfish, thank you for being a good father, husband, best friend, etc. I cherish every moment with you. I love you forever king. You are rare, Nwoke Oma. I won't dwell on the things people said about our Union. God proved them wrong because he's God. Happy anniversary to the Best Husband in the world.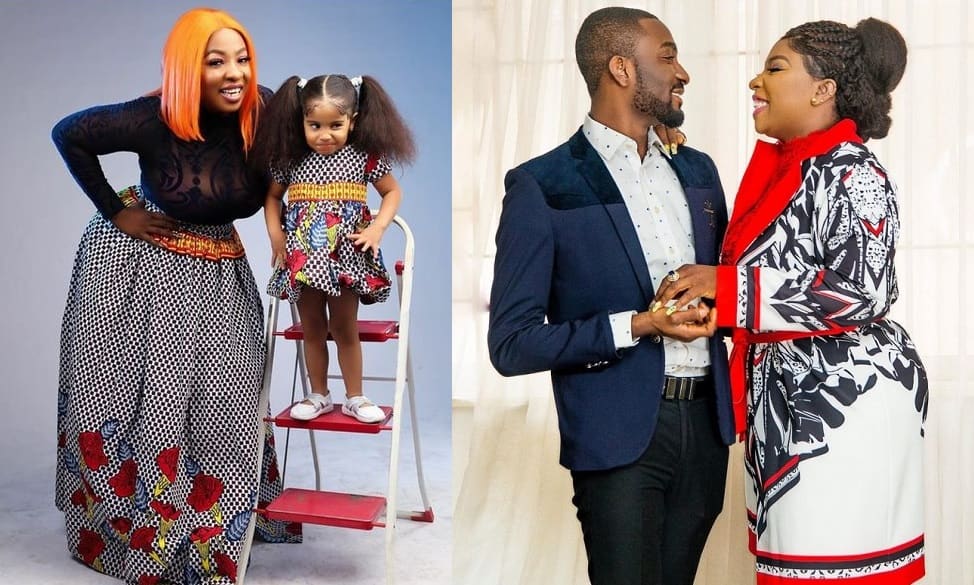 How Anita Joseph and her husband MC Fish met
Anita Joseph and MC Fish met at a birthday party on June 8, 2017. The actress described their meeting as "love at first sight". She explained how her friend hated MC Fish at the beginning of their relationship because he is a hypeman, and how she discouraged her from dating him.
The actress revealed she settled for her husband because she knew he was the right one for her after she got attracted to him. According to Anita, he loves God, he's a power dresser, he speaks well, he makes her laugh, respects and adores her, and above all, he enjoys her company.
About Anita Joseph's husband- MC Fish
Michael Fisayo, popularly known as MC Fish, is the lawfully wedded husband of Nigerian actress, Anita Joseph. He was born on the 22nd of March 1993 into the family of Mr and Mrs Olagunju in Lagos State, Nigeria.
MC Fish is a professional hype man, actor, and master of ceremonies (MC) who came into the limelight first as a comedian but later became more famous following his marriage to Anita Joseph.
The comedian explained that his name "Fish" came from a troublesome friend in school who turned his name "Fisayo" to "Fishayo" and then to "Fish".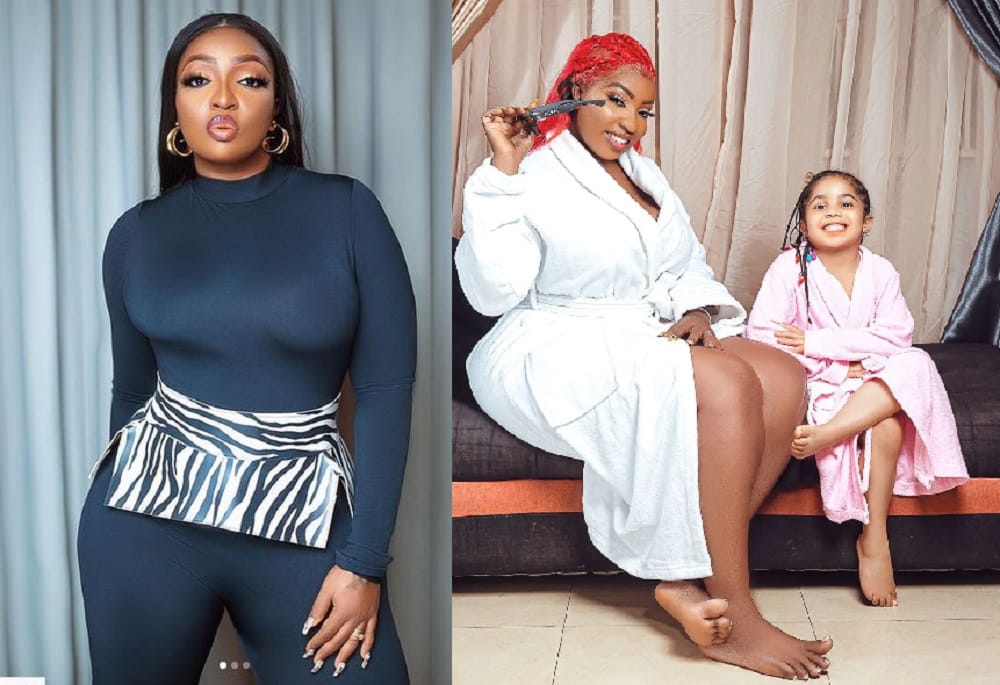 Anita Joseph's children
As of the time of writing this report, Anita Joseph has two children. Due to her speculated history with men, it is not known if the children are from the same man or separate men because the actress has never revealed any information about that.
Her daughter, Chizaram Isabella Carter was born in December 2015 and is said to be 6 years old, as of March 2022. Her son Michael, is believed to have been born in 2011.
How Anita Joseph started her acting career
The 37-year old endowed actress started her career as a dancer. She performed in hotels and clubs for a living before joining the movie industry in 2005. She engaged in several auditions before landing a role.
She rose to stardom in 2016 after starring in a movie titled "Tears in my Eyes". Her exceptional performance attracted her to many film producers and directors who started giving her significant roles in movies.
She later featured in a blockbuster movie titled "Open and Close" which opened more doors of opportunities for her. Anita Joseph has featured in movies alongside other big names in the movie industry such as Stephanie Okereke, Walta Anga, Chika Ike, Nkem Owoh, Monalisa Chinda, Steve Emeka Odimgbe, among others.
Anita Joseph business and company
Aside from acting, Anita Joseph is also a businesswoman and a singer. As a businesswoman, she is the CEO of Hourglass Fashion World, a retail store for waist trainers, gym belts, butt lifters, padded pants, and other figure enhancement products.
As a singer, Anita Joesph sings under the stage name Nita J. She recorded her first album in 2009. Some of the music videos of her songs were shot in South Africa. Some of her hit singles include "Nyem Something" ft. Flavour N'abania and "Long Time".