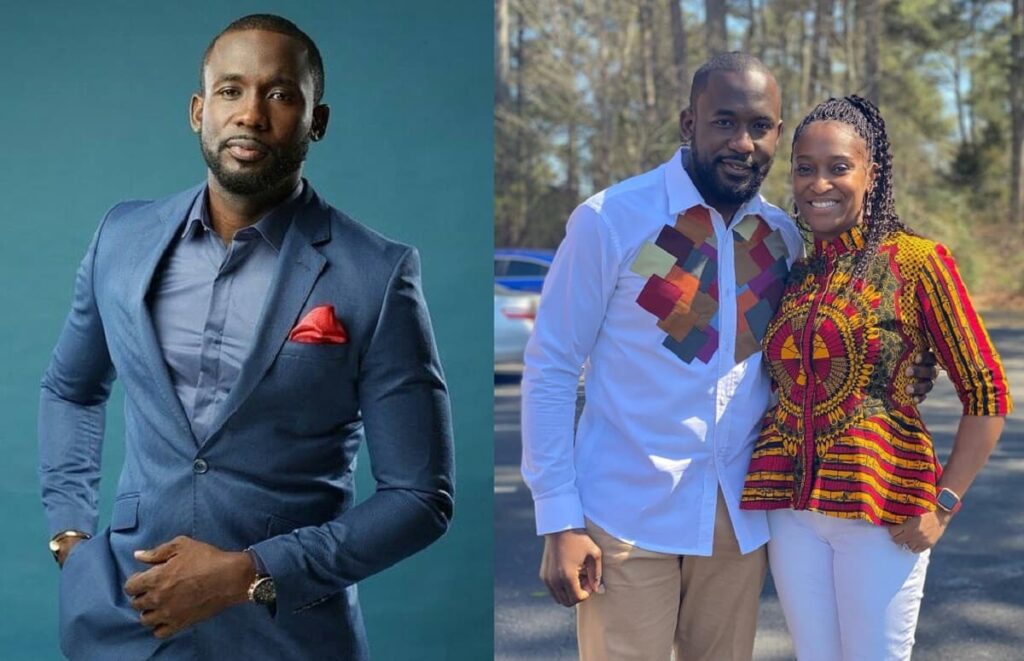 Who is Joseph Benjamin?
Joseph Benjamin is a Nigerian actor, TV presenter, voice-over artist, and singer.
He is popularly known for co-hosting the MTN talent reality show "Project Fame" and for also starring in blockbuster movies like Crossroads (1995), Deadly Mission (2003), Mr and Mrs (2011), Iyore (2014) and Isoken (2017).
The actor has a National Diploma in Computer Literacy from the University of Nigeria, Nsukka, Enugu state. He made his on-screen debut in the '80s at just the age of 12 in the popular NTA Sunday children's show, 'Tales of Moonlight'.
Joseph Benjamin's first movie appearance was in 1995 in the movie 'Crossroads' where he starred alongside Nollywood stars like Ramsey Nouah and Sandra Achums.
Joseph Benjamin's marriage and wedding
Nollywood actor Joseph Benjamin is a divorced father with two lovely children.
Joseph Benjamin got married in 2004 and his marriage is blessed with two children (a boy and a girl).
Unfortunately, the marriage hit the rocks after 8 years and he got separated from his ex-wife. Even though the actor has mostly kept his personal life private, his divorce sparked a lot of rumours and controversy in the media.
The actor was believed to have said that he married his wife 'out of pity'. This came after he revealed in an interview with media correspondent, Adeola Adeyemi, that he had to marry her to avoid having a child out of wedlock.
Joseph Benjamin's divorce
Joseph Benjamin and his ex-wife divorced in 2012, after eight years of being together. They have two children together.
The separation seemed like a mutual agreement between both parties.
According to Joseph Benjamin, he married his first wife because he didn't want to have a child out of wedlock, but they had to part ways because things were not working out well between them.
He said:
"I was married for 8 years. It was a rather odd situation at that time. She got pregnant and I didn't want to have a child out of wedlock and so I married her so we could build a home together for the unborn child. Things weren't rosy then, but I believed it was the right thing to do for the sake of the child. I overlooked my own personal desires, I just wanted to do right. Our second child came and I stood by my family like I always have; but no one is perfect, we had our issues – the crisis persisted but we stayed because of the kids. But you never make that kind of decision because if the parents are not happy together then the children suffer."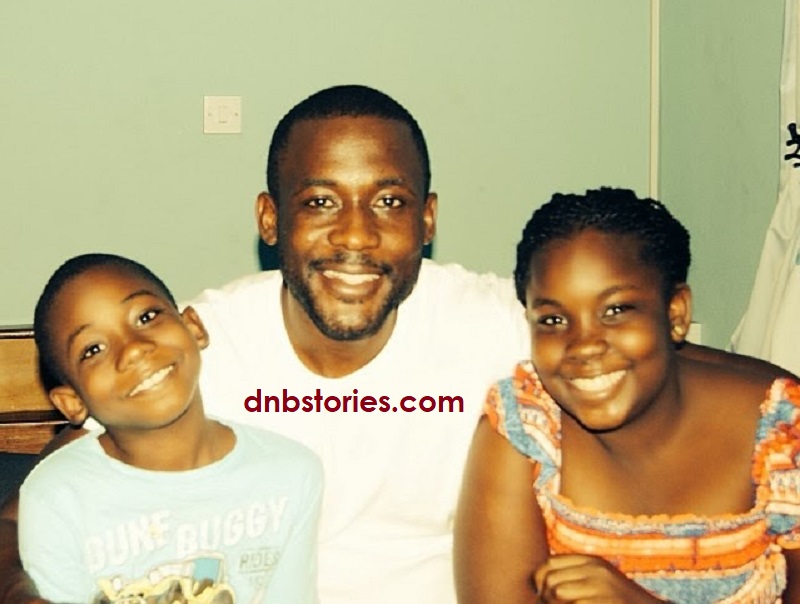 However, the actor's words were misinterpreted to mean that he married his ex-wife out of pity by some media outlets which caused an uproar in the media at that time.
Joseph Benjamin took to his Twitter page minutes after the news surfaced to correct the notion that he married his wife out of pity.
There were also speculations of domestic violence as the reason for the divorce, but the actor did not entertain any question about it.
About Joseph Benjamin's ex-wife
Joseph Benjamin is one of those Nollywood actors that strongly guard their private life from the public.
There is little to no information about his estranged wife. Not even the name, age, or career of Joseph Benjamin's ex-wife, is known.
About Joseph Benjamin's new lover/wife
Joseph Benjamin recently took to Facebook to show off his newfound love named Odo after several years of divorcing his ex-wife.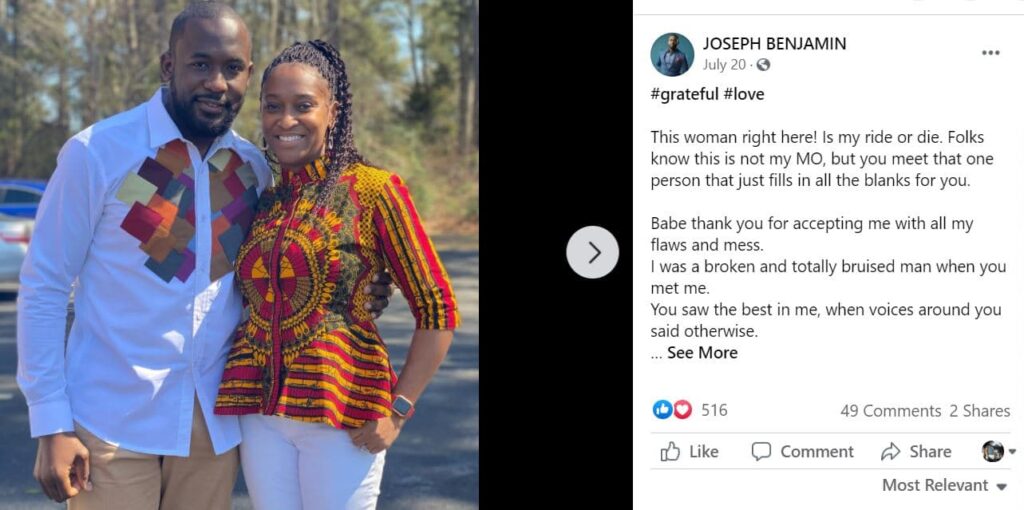 According to the actor, he met Odo upon his relocation to the United States and she provided him with the support he needed while trying to recover from the trauma of his divorce. It is speculated that the lovebirds might be tying the nuptial knot soon.
Joseph Benjamin's children
Joseph Benjamin has two grown-up children, a 19-year-old daughter, and a 16-year-old son.
Unsurprisingly, information about Joseph Benjamin's two children is currently sparse. The actor rarely shares details of his children online. Their full names and recent photos are currently unavailable.