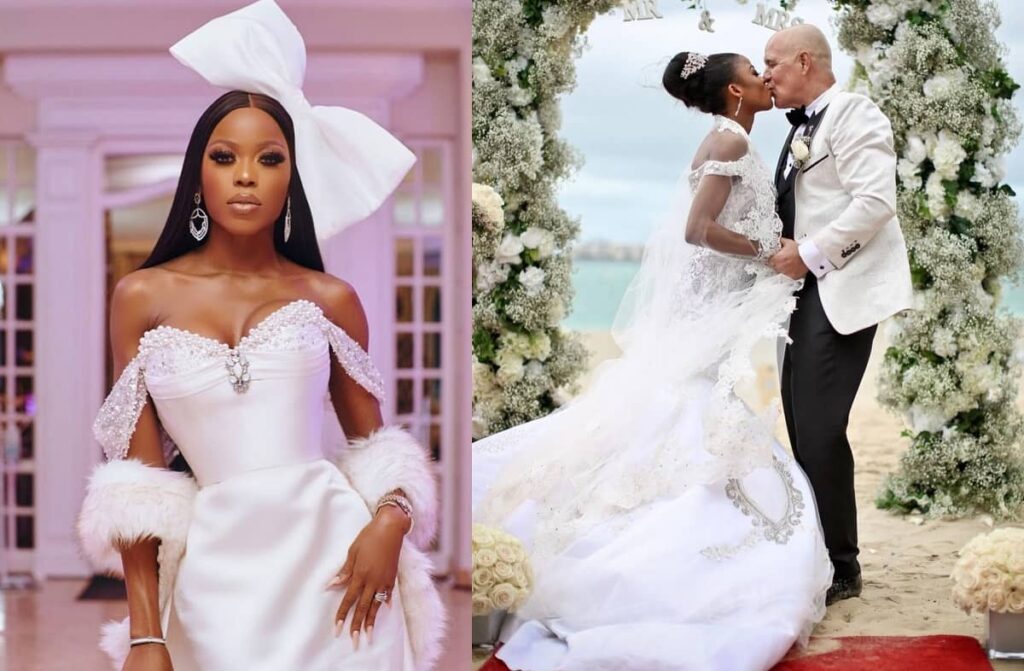 Who is Mariam Timmer?
Mariam Timmer is a Nigerian public relations expert, blogger, content creator, businesswoman and occasional actress. She is one of the cast members of the new Showmax's reality TV show – "The Real Housewives of Lagos".
Mariam Timmer's full name is Mariam Adeyemi Timmer. She was born in Lagos State on December 21, 1986. She is 35 years old as of April 2022.
She obtained a Bachelor's degree in Political Science from the University of Abuja in 2011. Timmer bagged her ACCA certification in 2009 before proceeding to the National Open University of Nigeria to obtain a second degree in Public Relations and Political Science.
She started her career as a public relations officer in 2008 by working for veteran fashion designer, David Kolawole Vaughan, popularly known as "DAKOVA". Mariam Timmer has since then excelled in her career as a PR and advertising expert, having worked for several high-profile brands including Walt Disney Busines Showcase Lagos, Spice TV Runway, Poosh Lagos, M.A.C Cosmetics, Tom Ford, etc.
As a businesswoman, Mariam Timmer is the CEO of Six Sixteen Agency and the creative director at Lure Fashion Limited. She has also appeared on a TV show called "GIDI CULTURE" and as a fashion judge on Smooth FM, Lagos.
Mariam Timmer's marriage and wedding
As of the time of publishing this report (April 2022), Mariam Timmer is married to John Timmer and their union is blessed with one child. The couple got married on December 26, 2015, after dating for two years and they have been married for over six years.
Mariam's husband, John Timmer, proposed to her on December 21, 2014, during a surprise birthday party held for Mariam. They had their traditional wedding the following year, on December 20, 2015, in Lekki. Their white wedding took place a few days after at the Sheraton Jumeirah Beach Resort in Dubai on December 26, 2015.
Mariam Timmer's marriage controversy
Mariam Timmer's marriage was embroiled in a major controversy many years ago after reports emerged that Mariam's husband has another wife and two children whom he abandoned abroad before getting married to the PR expert.
According to the reports which surfaced a few weeks before their wedding in 2015, Mariam confirmed in a statement that she knew of her husband's ex-wife and children.
Despite the scandal, Mariam Timmer seems to be enjoying every bit of her marriage to John Timmer. Last year, in December 2021, she made it known while celebrating her sixth wedding anniversary that she will never trade the six years she has spent with her husband for anything, adding that her husband is her best friend and co-conspirator.
About Mariam Timmer's husband – John Timmer
John Timmer is the lawfully wedded husband of Mariam Timmer and the father of her child. According to information gathered by DNB Stories Africa, John Timmer is currently a project manager at Chevron oil company, based on available information on his LinkedIn page.
He is said to have obtained a degree in Organic Chemistry and Biochemistry from Mt. San Antonio College in 1991.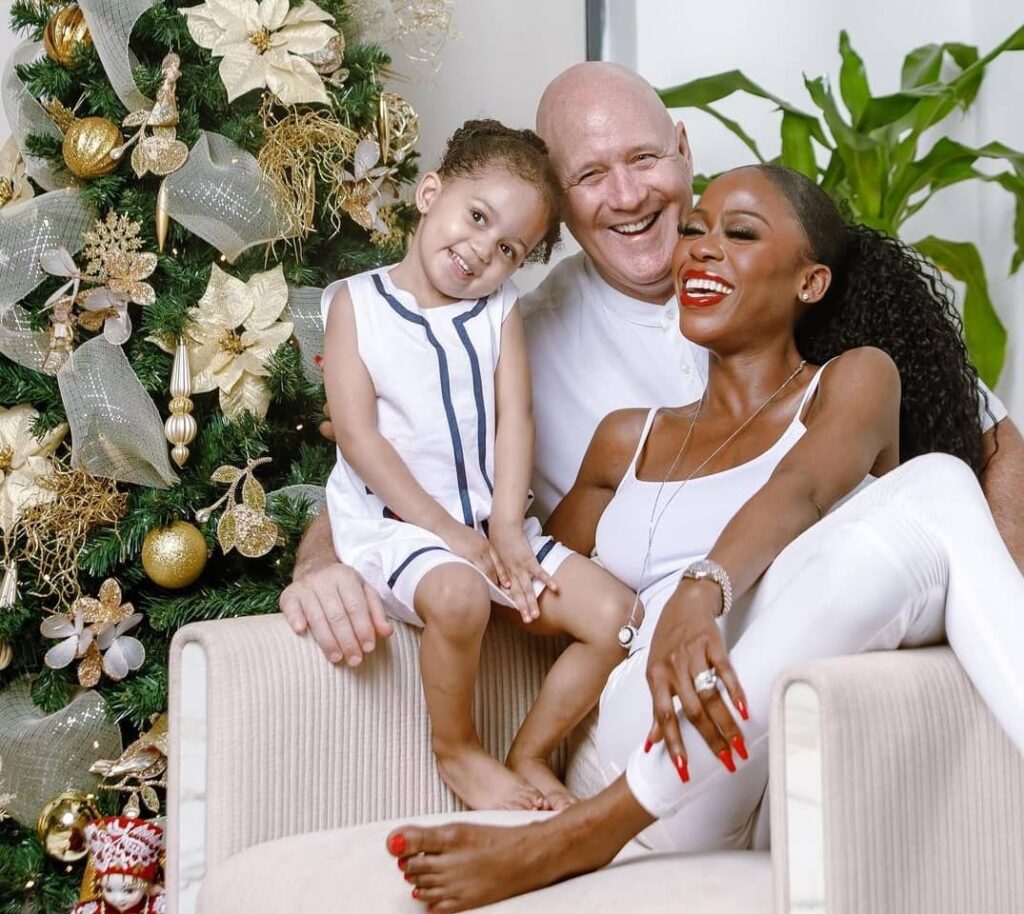 How Mariam Timmer met her husband
Mariam Timmer has made it known that she met her husband on a dating app, adding that they met in person in October 2013 when John came to the country for work.
According to her, their first meeting, which she was reluctant to agree to at first, was in a public place. They started dating a few months after meeting after much pressure from John. They dated for a year and got engaged in 2014 before tying the knot in 2015. So far, Mariam Timmer's marriage to John Timmer has lasted over 6 years and still going strong.
Mariam Timmer's children
As of the time of writing this article, Mariam Timmer is the proud mother of one child. She had her baby girl three years after her marriage in November 2018. The girl's name is Nova Pearl and she is currently 3 years old.
About Mariam Timmer's husband's first wife
According to reports, Mariam Timmer's husband had been married twice before Mariam.
He was previously married to a woman named Petia Timmer with whom he had two children before he got married to Mariam. It was said that John Timmer had abandoned his 13-year-old marriage to Petia and their children after he met and married Mariam.
In a mail sent to a Nigerian blogger, John Timmer's ex-wife, Petia, accused her husband of ceasing to support her and her children after marrying Mariam. She also alleged that John was physically abusive to her and would maltreat her and even the children.
She also claimed that one of his sons has special needs. Petia revealed in the mail that John had divorced his first wife in March 2001 before getting married to her in 2002. She also alleged that Mariam had hacked into her phone and was always taunting her with pictures of her relationship with John and how he lavished the money meant for their support on her.