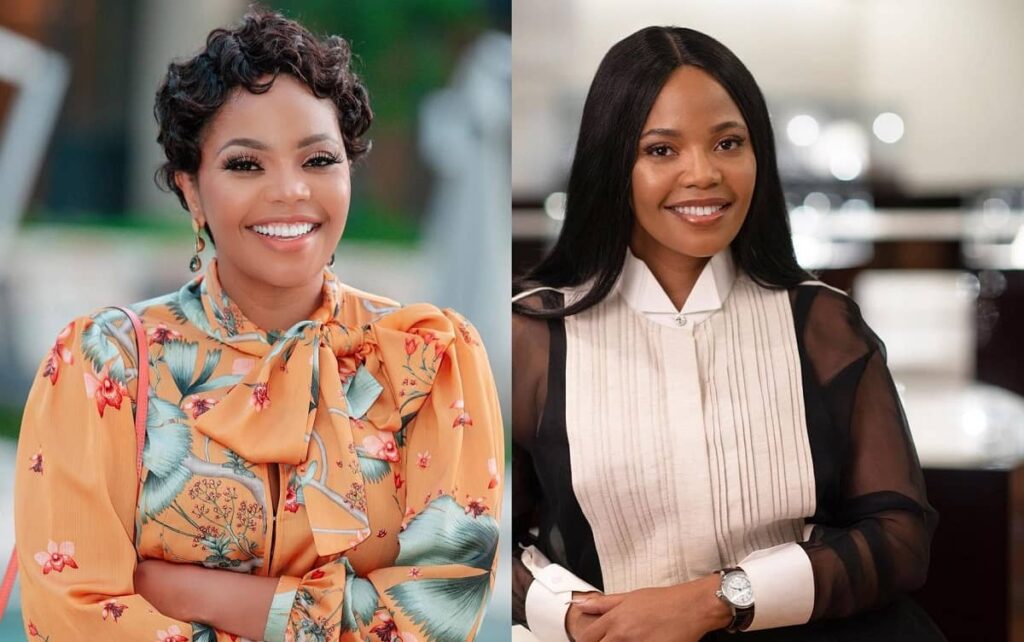 Who is Terry Pheto?
Terry Pheto is a South African actress, businesswoman and film producer. She is well known for her portrayal of "Miriam" in the 2006 South African blockbuster movie, "Tsotsi."
Terry Pheto's early life and education
Terry Pheto's full name is Moitheri Pheto. She was born on May 11, 1981, in Evaton, South Africa. She is 40 years old as of April 2022. Detailed information about Terry Pheto's parents is unavailable at this time. She does not have any known siblings.
Not much is known of Terry Pheto's educational background other than the fact that the actress acquired her basic education in her hometown of Evaton. The names of the schools she attended are unknown.
How Terry Pheto started her career
Raised in Soweto until the age of 21, actress Terry Pheto was spotted by casting agent, Moonyeenn Lee, during the casting process for the award-winning movie, "Tsotsi."
After her groundbreaking debut as "Miriam" in "Tsotsi", Terry Pheto appeared in other movies like the 2006 drama "Catch A Fire" and 2012's "How To Steal 2 Million." She also played "Fikile" in the South African family drama miniseries, "Hopeville" in 2009.
In 2011, Terry Pheto left South Africa to try her luck in Hollywood. she made her Hollywood debut portraying "Dr Malaika Maponya" in the American soap opera, "The Bold and the Beautiful." The actress has been filmed with international actors like Idris Elba.
Terry Pheto's wiki profile
| | |
| --- | --- |
| Full name | Moitheri Pheto |
| Professional name | Terry Pheto |
| Place of birth | Evaton, South Africa |
| Nationality | South African |
| Date of birth | May 11, 1981 |
| Age | 40 years old |
| Occupation | Actress, businesswoman and film producer |
| Husband | Masande Peter |
| Children | 1 |
| Net worth | $2 million |
| Instagram | @terrypheto |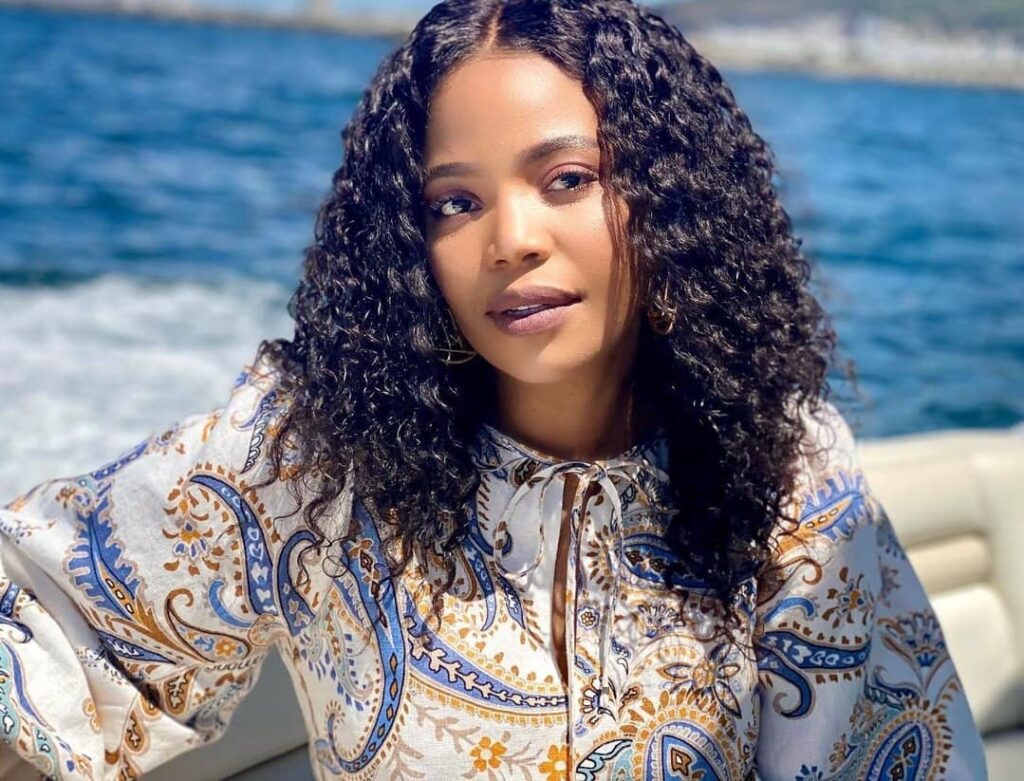 Terry Pheto's marriage and wedding
As of April 2022, Terry Pheto is married to businessman Masande Peter. The couple got married in 2019. They had a secret wedding but the wedding pictures were leaked. According to information gathered by DNB Stories Africa, the couple welcomed their first child in 2020, a year after their marriage.
Terry Pheto's husband
Terry Pheto's husband, Masande Peter is a Xhosa businessman. He is an IT mogul and reportedly in his 40s in age. Terry Pheto likes to keep her personal life private, hence, much information is not known about her husband.
Terry Pheto and DJ Sbu relationship
Before her marriage to Masande Peter, Terry Pheto used to be in a relationship with South African singer and songwriter, DJ Sbu. The two dated for a little over a year, from 2009 to 2010, according to reports.
It was speculated that the reason for their breakup was because DJ Sbu was seen as a "bad boy" and his negative publicity was affecting Pheto's brand. There were also reports that executives at L'Oréal SA for which Pheto is an ambassador advised her to quit the relationship.
Terry Pheto defended this, saying:
"That is a lie, I can tell you that. That is a lie and whatever happened between my ex and I happened, and you know, life happens. He's a good person, he's a friend and I have so much respect for him and we're good."
Terry Pheto's children
As of the time of writing this article (April 2022), Terry Pheto has only one child with her husband, Masande Peter.
Pheto, known for her penchant for privacy, had denied reports of the child's birth. However, sources close to the couple have stated that she (Terry) told her husband that she wanted to stay out of the spotlight and welcome the baby in private. Terry Pheto has not credited these rumours.
Terry Pheto's net worth
Terry Pheto's net worth is currently estimated as her actual earnings have not been officially verified.
As of April 2022, Pheto's net worth is estimated at around $2 million with most of her earnings coming from her job as an actress and endorsement deals with several brands such as L'Oréal SA and Longines®.