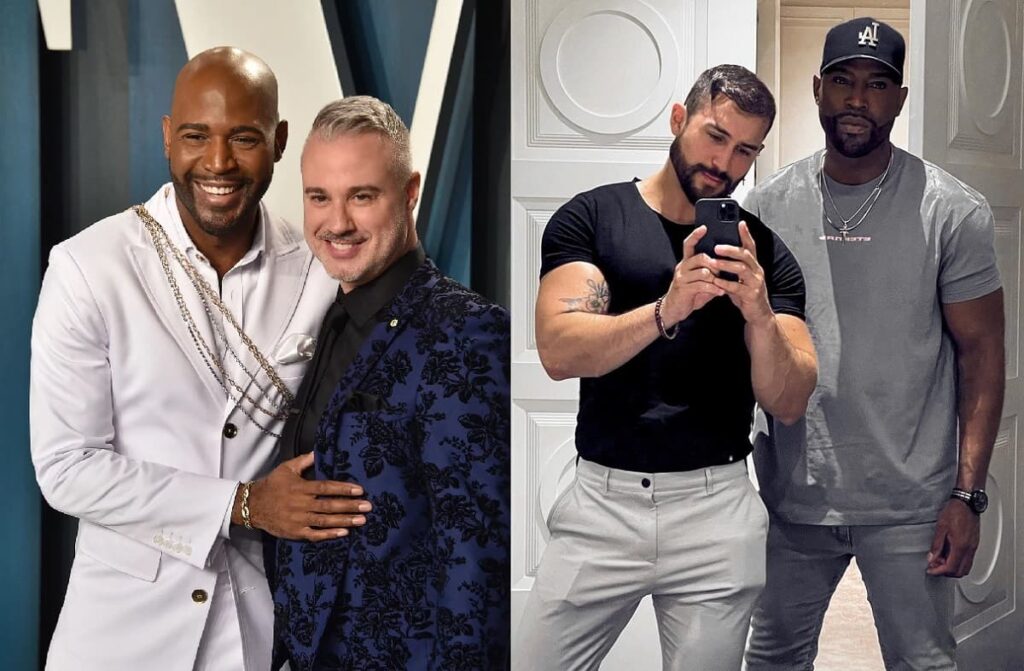 Who is Karamo Brown?
Karamo Brown is an American actor, author, television host, reality TV star, and gay activist. He is known for becoming the first openly gay black man to be cast on a reality show.
Karamo Brown's full name is Karamo Karega Brown. He was born on November 2, 1980, in Houston, Texas. He is 41 years old as of March 2022. He was raised by his parents in Coral Springs, Florida, and he is of Jamaican-Cuban descent. Karamo Brown grew up alongside his three older sisters, Safiya Brown, Nedra Brown, and Kamillah Brown.
Karamo Brown's gay activism
Karamo Brown first came out as gay at the age of 15. He made waves as the first openly gay African-American cast in the 15th season of the MTV reality show "The Real World: Philadelphia" in 2004.
In 2014, Karamo partnered with Janssen, a pharmaceutical company as part of the campaign to empower the gay and bisexual community. He also volunteers as a youth counsellor at the Los Angeles LGBT Center.
Karamo Brown's marriage and wedding
As of March 2022, Karamo Brown is not married but he was previously engaged to Ian Jordan. They broke in 2020. According to reports, Karamo Brown is currently in a relationship with photographer and art director, Carlos Medel.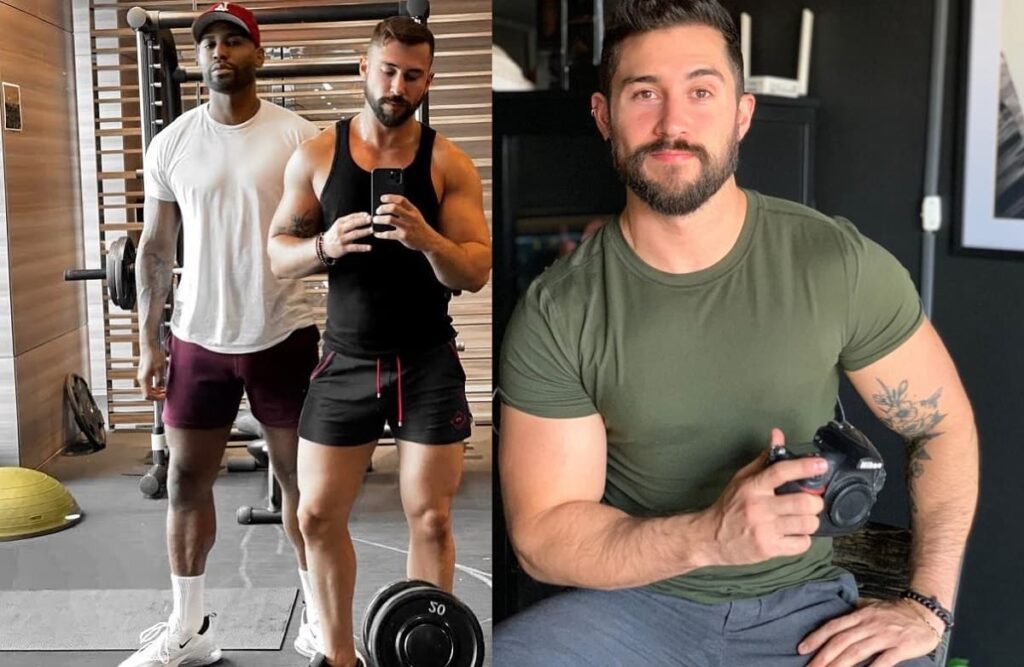 About Karamo Brown's current boyfriend – Carlos Medel
Carlos Medel is a professional photographer, photo retoucher, art director, and fashion coordinator. He is the current boyfriend of Karamo Brown. Little information is known about Carlos Mendel at the moment as he only rose to prominence after being announced as Karamo Brown's boyfriend.
How Karamo Brown met his current boyfriend -Carlos Medel
Karamo Brown revealed he and his new boyfriend Carlos connected after he accidentally liked one of his pictures on Instagram. He stated that Carlos took make-up pictures for big brands like Kylie Cosmetics and others and he liked watching makeup and hair videos because they help him relax.
According to reports, the couple has been dating for some time before Karamo Brown made it official on Instagram on July 6, 2021. Karamo revealed he met someone new during the pandemic, a few months after his split with his ex-boyfriend, Ian Jordan. Karamo and Carlos are currently spending time together on Instagram, hitting the gym, and touring New York City.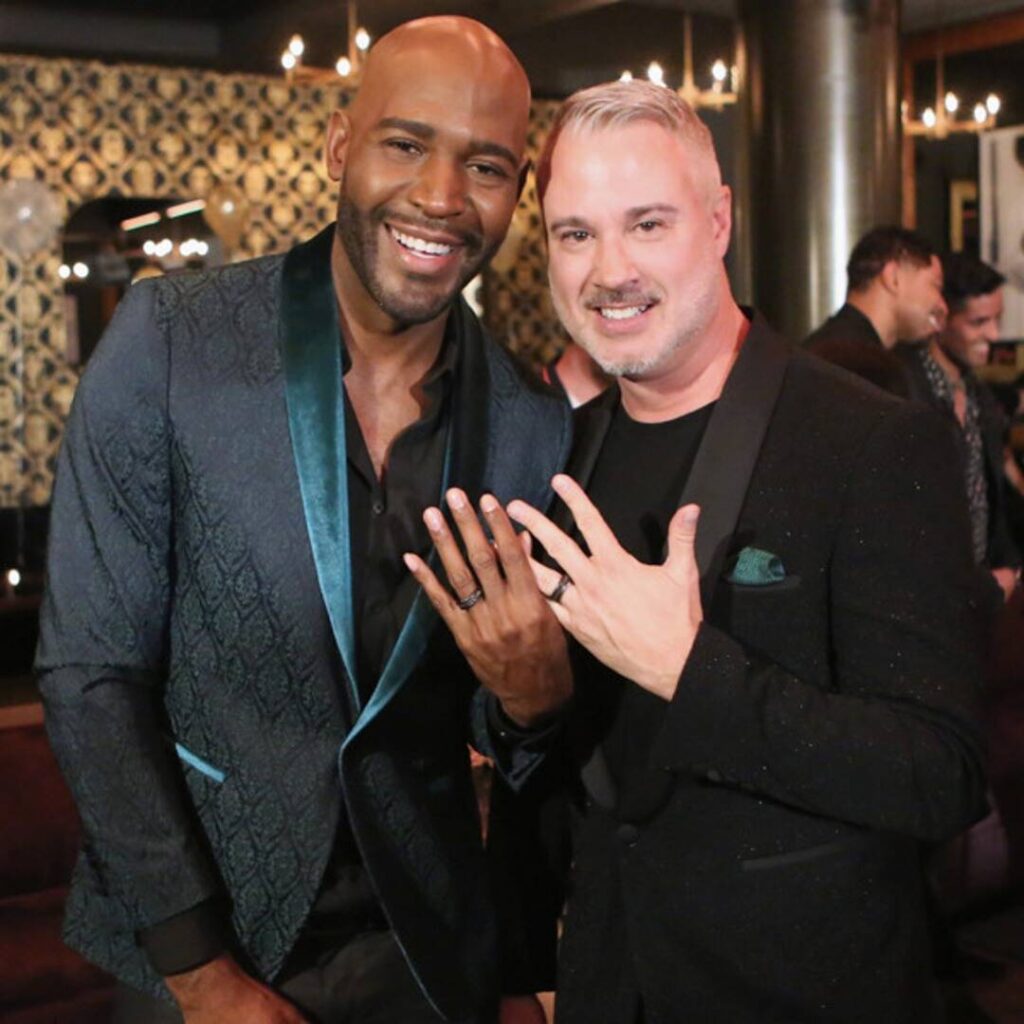 About Karamo Brown and Ian Jordan relationship
Ian Jordan works in the entertainment industry as a TV assistant. He has worked as an assistant director on shows like "School of Rock", "Instant Mum", "Cody", and "Raven's Home". He has also worked as a talent coordinator for classic TV shows like "Zoey 101", "Drake and Josh", and "All That".
Ian Jordan and Karamo Brown met in 2010 outside a nightclub in Los Angeles. After about eight years of dating, Karamo Brown proposed to Ian on May 9, 2018, by planning a surprise birthday party for him. The couple had already made plans to get married but were forced to postpone the wedding due to the coronavirus pandemic. During the quarantine, they spent time together and it wasn't clear if they fell deeper in love with themselves or out of love during the pandemic.
In September 2020, Karamo Brown explained that he and Jordan had agreed to split. He revealed that although the breakup was difficult, he and Jordan were still good friends and they both agreed to support each other and be happy.
Karamo Brown's children
Karamo Brown is the proud father of two boys – Jason and Chris Brown. According to information gathered by DNB Stories Africa, Jason was birthed by Karamo's high school sweetheart, Stephanie Brooks. Chris was birthed by the same lady but from a different man.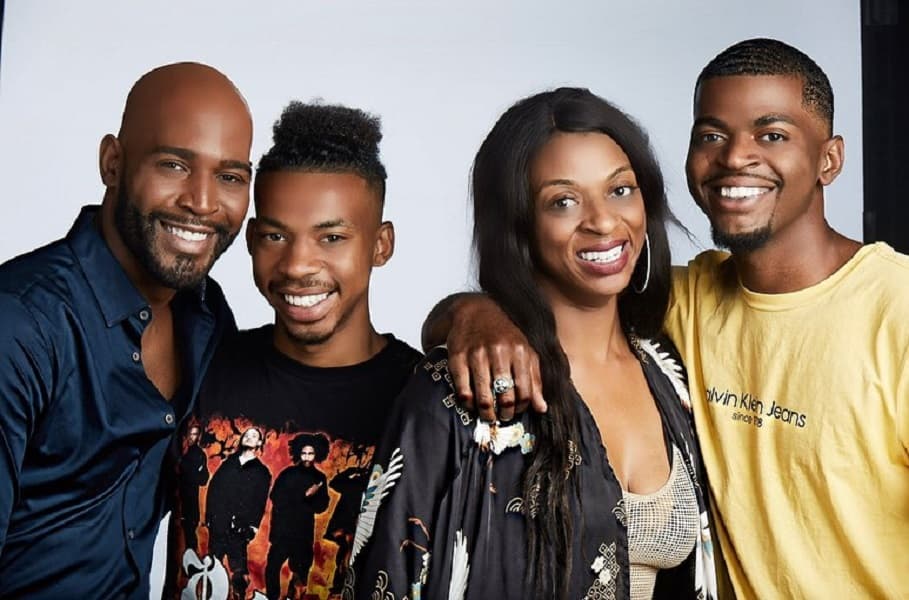 About Karamo Brown's children
1. Jason Brown
Jason 'Rachel' Brown is Karamo Brown's first biological son. He was born on November 29, 1996. He is 25 years old as of March 2022. He studied dramatic and comedic acting at the University of California, Los Angeles. He co-authored a children's book with his father titled "I Am Perfectly Designed".
According to reports, Jason 'Rachel' Brown is pansexual and learned about their father's sexuality at the age of 10. He intends to pursue his dreams of being a TV host and an executive producer following in his father's footsteps.
2. Chris Brown
Christian Brown is Karamo Brown's adopted son and the younger half-brother of Jason Brown. There are no details regarding Christian's birth but, according to reports, Karamo Brown took legal guardianship of Christian in 2011.
About Karamo Brown and Stephanie Brooks relationship
Stephanie Brooks is Karamo Brown's high school girlfriend. According to him, Stephanie was his first friend in school, and although he wasn't sexually attracted to her, they engaged in intimacy.
He revealed that people had expectations of them since they spend so much time together and she was fully aware of his sexuality. After a while, Stephanie Brooks moved out of town and lost contact with Karamo. He didn't know Stephanie was pregnant and had given birth until 10 years later when he received a subpoena for child support.
Karamo Brown was fueled with disbelief and flew down to Houston for a paternity test which was suggested by his sister. It was then he met his son, Jason who was 10 years old at the time. Stephanie Brooks had birthed another child from another man and after Karamo took full custody of Jason, he took a break from the spotlight and dedicated 10 years of his life to being a social worker. He took legal guardianship of Brooks' other son, Chris in 2011 to keep the family unit together.