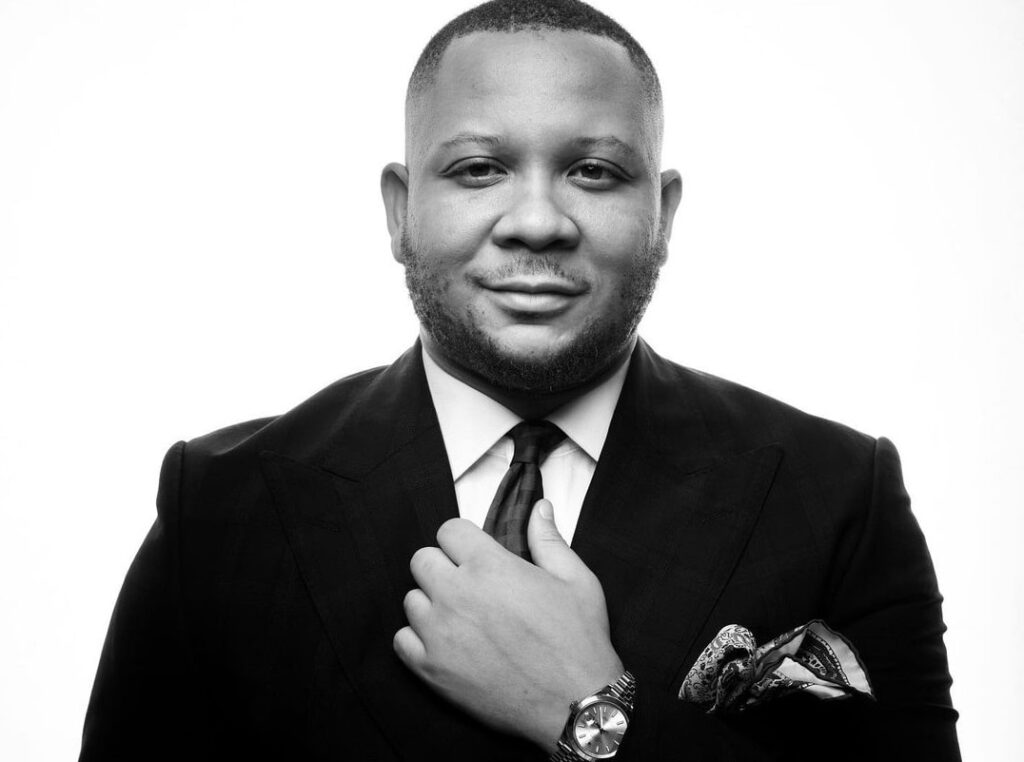 The family of Abuja celebrity chef, Emeka Eloagu, who was found dead in his Katampe residence on Sunday, August 1, has released an official statement confirming his death.
The family statement also urged friends of the late chef and the general public to remain patient, affirming that police investigation will finally unravel the mystery surrounding Chef Emeka's death.
"We implore friends, well-wishers and the general public to please be patient until the ongoing police investigations are over and we can all have a clear knowledge of what happened," the family said.
Find the full copy of the statement below: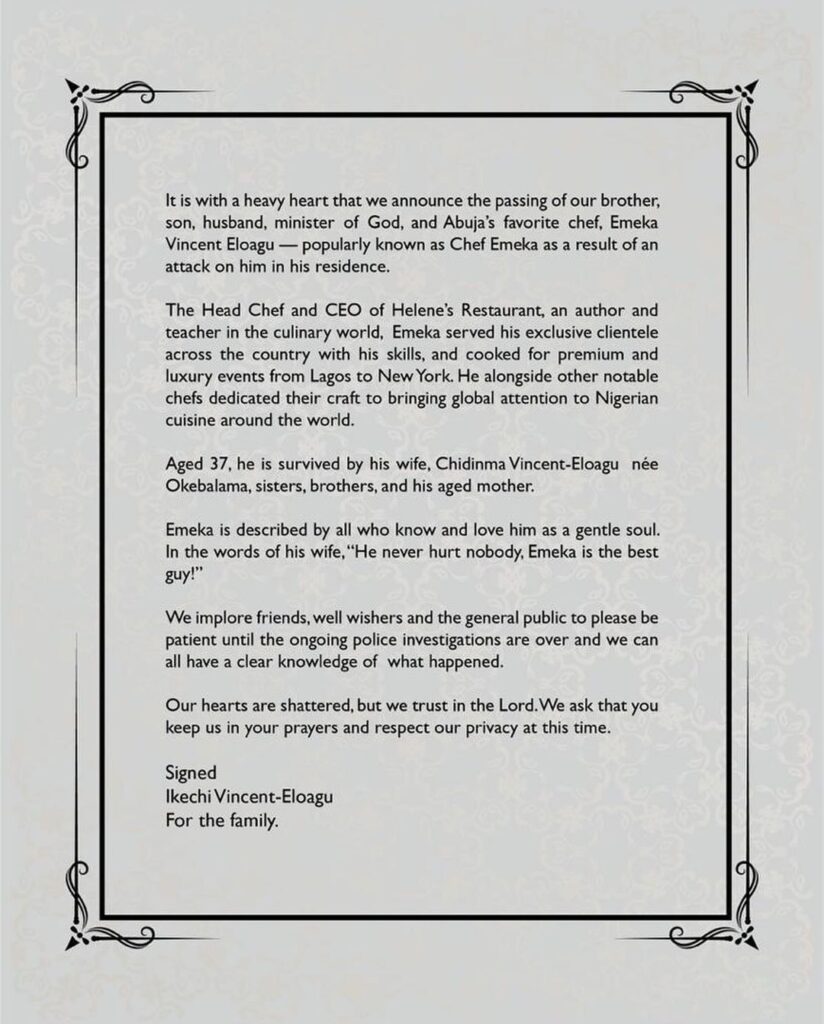 Before his death, Chef Emeka Eloagu was the head chef and CEO of Helene's Restaurant in Abuja.
He was aged 37 and survived by his wife, Chidinma Eloagu, mother and beloved siblings.
Five persons have been arrested in connection to the popular chef's death. Police say their investigations are still ongoing.