by Staff writer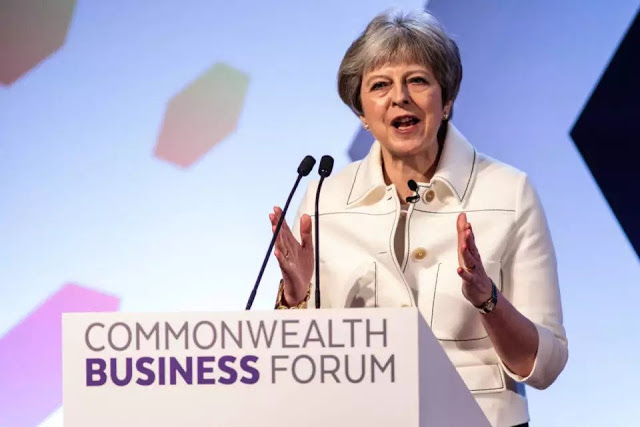 Speaking at the Commonwealth Heads of Government Meeting in London on Tuesday, Prime Minister Theresa May says Britain regrets the discriminatory anti-gay laws put in place during the colonial era.


"Across the world, discriminatory laws made many years ago continue to affect the lives of many people, criminalizing same sex relations and failing to protect women and girls," May said.


"I am all too aware that these laws were often put in place by my own country. They were wrong then and they are wrong now.


"As the United Kingdom's Prime Minister, I deeply regret the fact that such laws were introduced, and the legacy of discrimination, violence and even death that persists today."






She added: "As a family of nations, we must respect one another's cultures and traditions, but we must do so in a manner consistent with our common value of equality – a value that is clearly stated in the Commonwealth charter.


"Recent years have brought progress. The three nations that have most recently decriminalized same-sex relationships are all Commonwealth members, and since the heads of government last met, the Commonwealth has agreed to accredit its first organisation for lesbian, gay, bisexual and transgender people.


"Yet there remains much to do. Nobody should face discrimination or persecution because of who they are or who they love."


"The UK stands ready to support any Commonwealth member wanting to reform outdated legislation that makes such discrimination possible, because the world has changed," May added.


As at 2018, 36 of the 53 countries in the Commonwealth continue to criminalise same-sex acts, primarily under laws imposed during the British Colonial era that were never repealed. 


More than a billion people live under anti-gay laws in the Commonwealth.