by Staff writer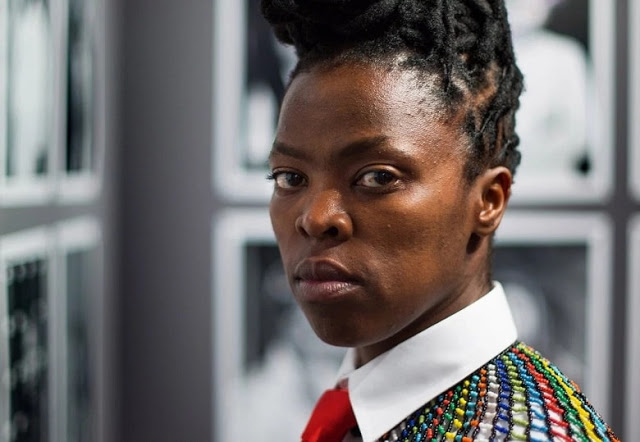 Outing is the act of disclosing an LGBT person's sexual orientation or gender identity without that person's consent.

According to Wikipedia, outing gives rise to issues of privacy, choice, hypocrisy, and harm in addition to sparking a debate on what constitutes common good in efforts to combat homophobia and heterosexism.
Though outing mainly targets prominent figures in a society, for example well-known politicians, accomplished athletes or celebrities, however, because matters involving sexual orientation and preferences remain a hotly debated topic, anyone can be a target of outing.
In less tolerant countries or ones with very strict anti-gay laws, outing can be a great source of danger and cause of harm. LGBT people are outed as a means to express homophobia, and/or used as a blackmailing tool to extort money and other possessions.
In Africa, there's been a lot of stories about people who create fake accounts on social media to lure gay people in the pretense of a date.
Eventually, victims are beaten, extorted or even killed.
Because we live in a society that still consider opposite-sex attractions and relationships the only norm, internalized hatred for gay people who are seen as deviants continue to exist.
Only last week, a video of a young intersex boy being beaten and called a "witch" by a group of Nigerian men was making the rounds of social media. Goes to show how very myopic and uninformed people still are, even in this age of easy knowledge.
It is not new to see armed robbers, rapists and child molesters come on quickly to quote the Bible when it comes to criminalizing gays. Makes you wonder if homophobia is just a way of venting out one's own can of insecurities.
Sometimes, even confirmed homosexuals hate on themselves too, bringing up the issue of hypocrisy.
Every Sunday, homosexual and bisexual preachers climb the pulpit to preach damnation on homosexuals.
This particular situation has raised arguments about whether or not outing can be a self-defence tactic:
British activist Peter Tatchell once said: "The lesbian and gay community has a right to defend itself against public figures who abuse their power and influence to support policies which inflict suffering on homosexuals."
In 1994 Tatchell's activist group OutRage! alleged that fourteen bishops of the Church of England were homosexual or bisexual and named them, accusing them of hypocrisy for upholding the Church's policy of regarding homosexual acts as sinful while not observing this prohibition in their personal lives.
"Outing is queer self-defence," Tatchell says. "Lesbians and gay men have a right, and a duty, to expose hypocrites and homophobes. By not outing gay Bishops who support policies which harm homosexuals, we would be protecting those Bishops and thereby allowing them to continue to inflict suffering on members of our community. Collusion with hypocrisy and homophobia is not ethically defensible for Christians, or for anyone else."
Also, in 2009, Kirby Dick's documentary Outrage argued that several American political figures have led closeted gay lives while supporting and endorsing legislation that is harmful to the gay community.
Some gay activists, however, continue to disapprove of this course, arguing that even anti-gay conservatives have a right to personal privacy which should be respected.
In March 2002, British singer and actor Will Young had to reveal he was gay to preempt a tabloid newspaper that was preparing to out him.
Other concerns about outing centers upon the harm that it does to individuals personally and professionally, and upon the fact that some individuals have also been erroneously outed or have been outed when there is no proof to substantiate the claim that they are actually gay or transgender.
Many straight people have been falsely accused of being gay, perhaps simply because of their support or neutral stance to homosexuality, because many have been conditioned to think that once anyone supports or advocates for gay rights, then that person must be gay.