by Staff writer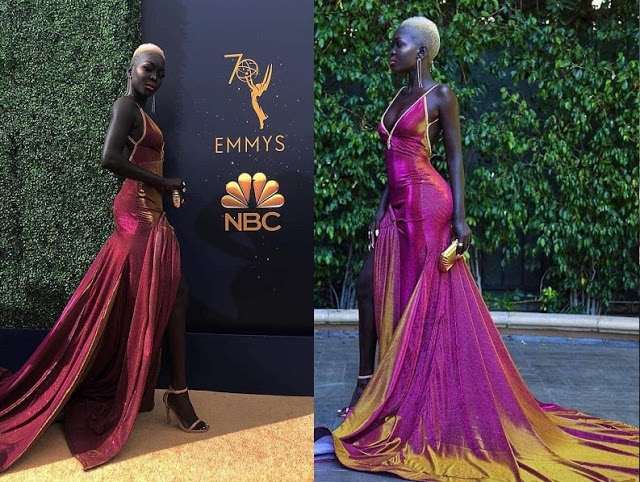 The 2018 Emmys was no exception for South Sudanese model known for turning heads with her mesmerizing radiant dark skin.
The 25-year-old model walked the Emmys red carpet in a glittery golden-red gown and snatched everyone's attention.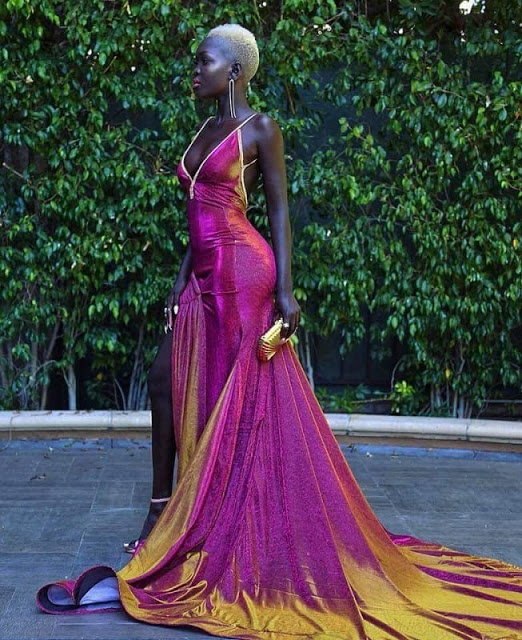 Born in Ethiopia, Nyakim Gatwech moved to the United States with her parents when she was 14 years old.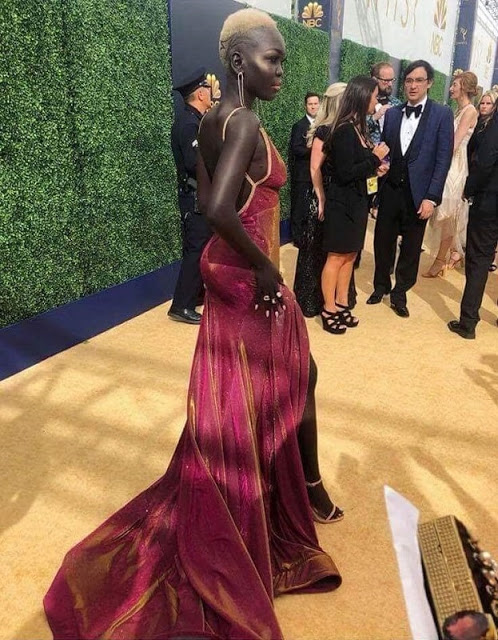 Originally settling in Buffalo, New York, she later moved to Minneapolis, Minnesota, from where she launched her modelling career.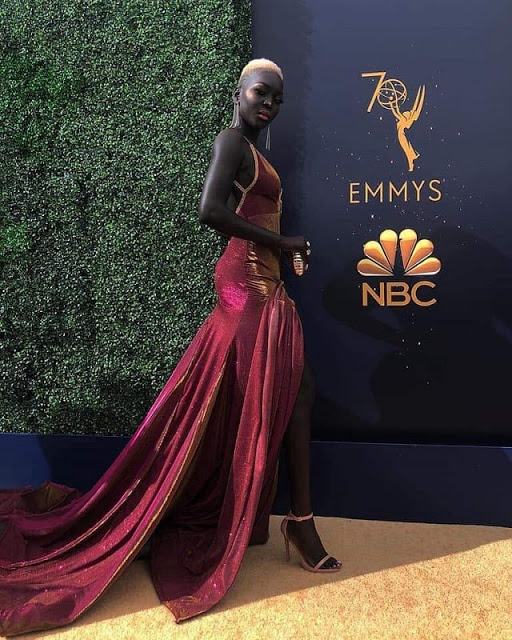 Gatwech is known for her very radiant natural dark skin which has earned her the title 'Queen of the Dark'.
Popular on social media, with over 400K followers on Instagram, Gatwech appeared in promotional posters for the 2017 film Jigsaw.