by Staff writer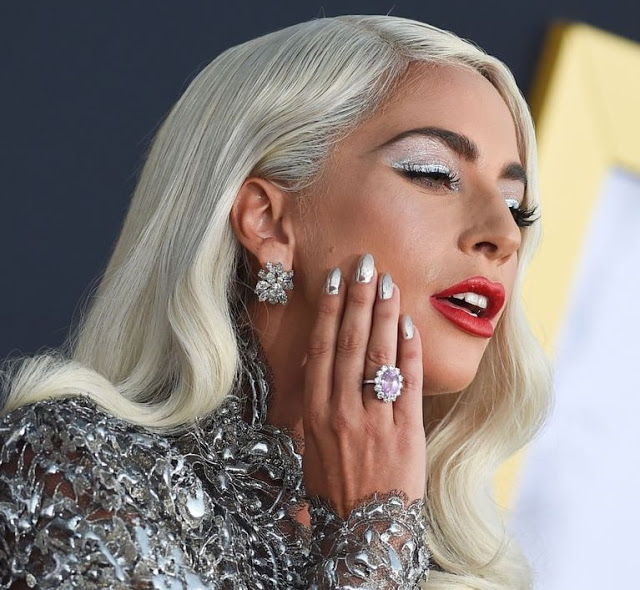 We weren't joking when we said Lady Gaga's fiancé Christian Carino (read all about him here) is so much into her.
Luxury value experts have analysed the worth of the pink sapphire ring Christian engaged Gaga with and it has a lot of zeros.

According to the president of WP Diamonds, Andrew Brown, the ring is valued at roughly $400,000!
Speaking further about the ring, Brown says the item "appears to be a 6-7 carat pink sapphire with a diamond halo totaling 3-4 carats."
"This is likely a high quality, no heat (treatment), pink sapphire. It looks like it may be a Padparadscha sapphire, in which case this ring would easily retail between $300,000 and $400,000."
That amount can easily buy a house!
Remember Kate Middleton's engagement ring was also a sapphire with a diamond halo too, that once belonged to Princess Diana.
Though Kate's nears 12-carats (compared to Gaga's 6-7 carats).