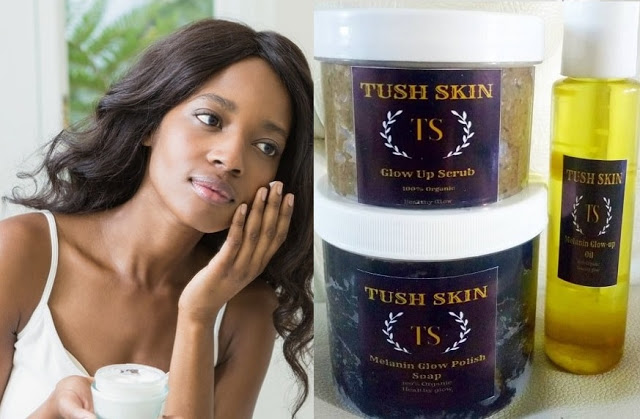 There are hundreds of skin care brands flying around these days but the good thing about Tush Skin products is that everything is 100% organic!
And because of that, the products are not just highly effective but also absolutely safe.

Picture Reviews: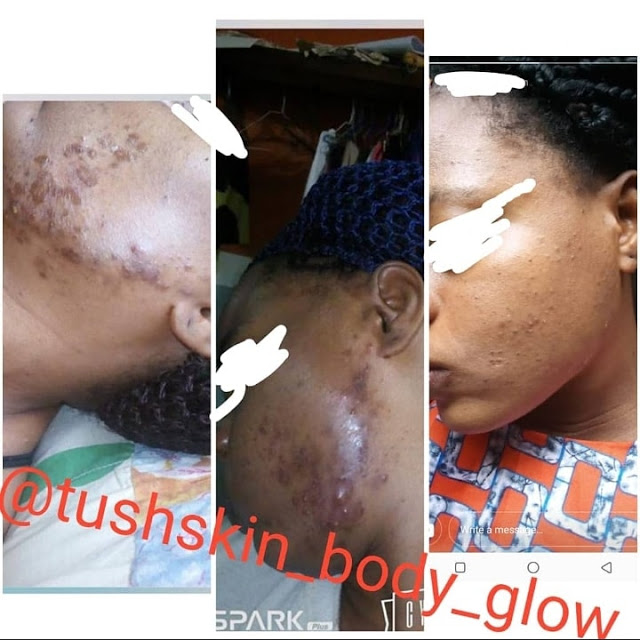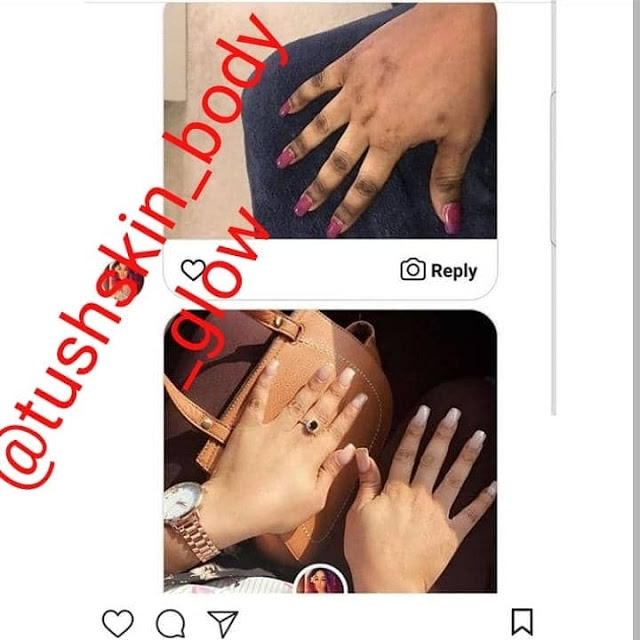 The brand offers two categories of products for all skin types and tones: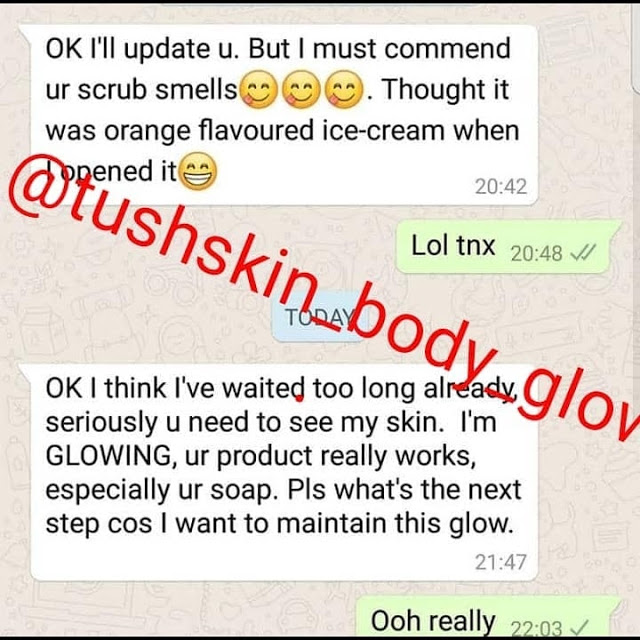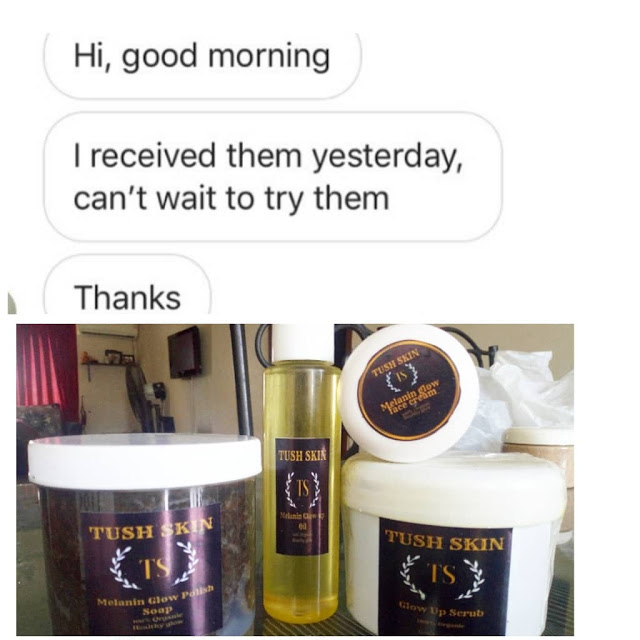 1. The Skin Treatment range of products is for the treatment of all skin problems: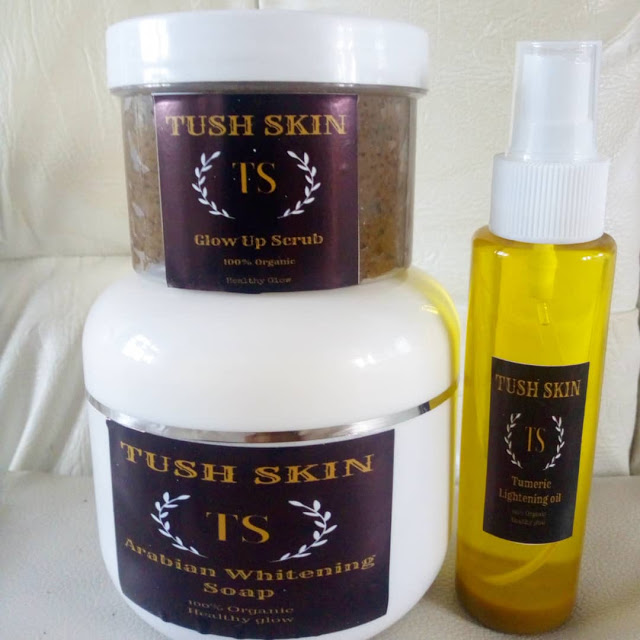 * Sunburn
* Pimples and acnes
* Acnes scars

* Dark spots

* Post-pregnancy facial marks

* Stretch marks … etc.

2. The Body Glow range of products is for rejuvenating and restoring skin to its natural youthful state.

There are products for all skin types and tones which provide maximum skin radiance and glow (Melanin Glow Set, Caramel Glow Set, Arabian Whitening Set, Moroccan Classic Whitening Set):
* Hyper-pigmentation, including age and sun spots.
* All forms of skin discolorations
* Dark knuckles, elbows and knees
* White patches
* Body spots … etc.
Also available are:
a. Pink lip butter (all natural)
b. Professional home teeth-whitening kit
c. Breast-enlargement and firming creams
d. Slimming pills

***

For full inquiries and placement of orders, call or Whatsapp 09098716141.

You can also contact Tush Skin on Instagram via @tushskin_body_glow