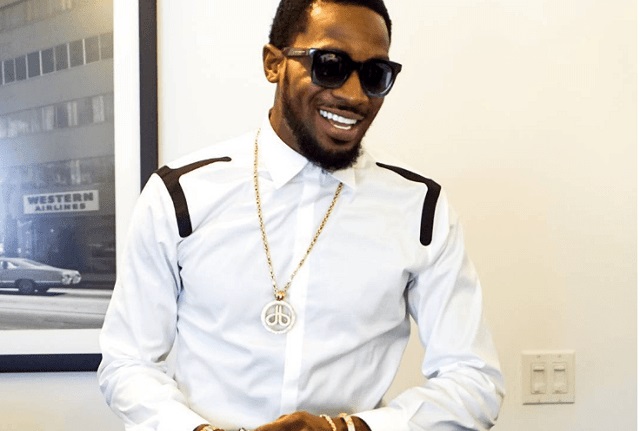 The Nigerian Inspector-General of Police Mohammed Adamu has ordered the probe of Nigerian musician Dbanj over allegations of rape made against him by one Miss Seyitan Babatayo.
The IG's order of a probe was contained in a police document obtained by Nigerian newspaper The Punch.
The order was in response to a petition forwarded by Miss Seyitan Babatayo's lawyer, Mr Tommy Ojoge-Daniel.
Miss Seyitan Babatayo accused Dbanj of raping her in 2018.
Seyitan's friend, Benjamin Ese, in a Twitter thread in early June, narrated a story of how Dbanj allegedly raped Seyitan Babatayo at a hotel two years ago.
According to Ese's story, the incident took place in December 2018. She said it happened at an all-white party where Dbanj allegedly offered her friend some money to spend the night which she rejected until he surprisingly showed up in Seyitan's hotel room around 2 am past midnight.
"Dbanj drove all the way from Eko hotel where he was lodged and came down to glee hotel in Victoria Island at midnight 2.40 am and collected the spare key from the receptionist," Ese said in one of her series of tweets.
She said Dbanj allegedly "got into my friend's room and forcefully threatened he would walk her out of the room naked, kept his fingers in her private part and repeatedly raped her."
One month after Ese's tweets, Seyitan came out publicly to confirm she was the lady allegedly raped by Dbanj in December 2018.
Dbanj whose real name is Oladapo Oyebanjo has denied the allegations, filing a suit where he demanded N100m in damages and a public apology from Miss Seyitan Babatayo.
Reports started circulating on Tuesday that the police, working under the instruction of Dbanj, has allegedly arrested and detained Seyitan, denying her access to family and friends and a lawyer.
It was also reported that Seyitan was being "coerced" to drop all allegations against Dbanj and was forced to delete all her social media posts.