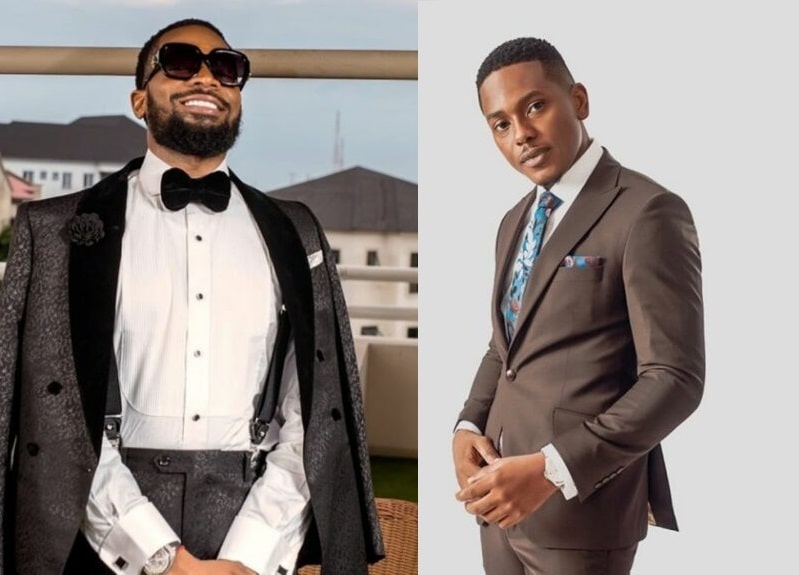 Nollywood actor Timini Egbuson recently a wrote a post on Twitter in response to the rape scandal trailing musician and fellow celebrity Dbanj.
AMVCA-winner Timini Egbuson who has spoken out against rape many times before wrote that musician Dbanj's name will remain cancelled in his books if it eventually comes to be known that the rape controversy was a publicity stunt.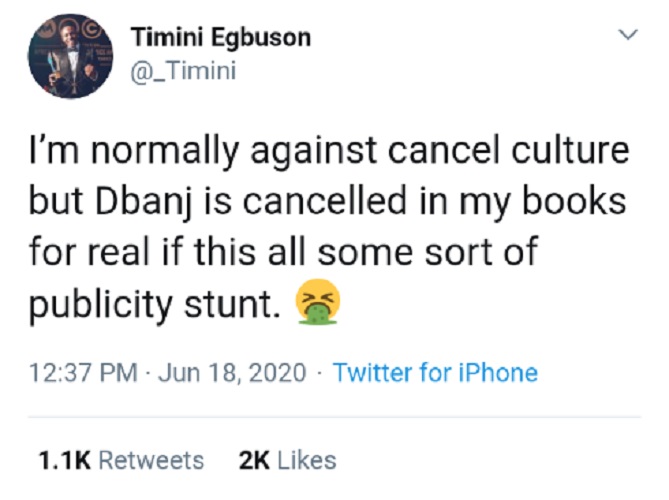 Apparently, Timini had reasons to suspect the rape scandal surrounding Dbanj may have been artificially created.
Nigerian celebrities have been known to plot false scandals of themselves to create attention – some have even gone to the length of faking their own death. However, the rape scandal against Dbanj has not shown any clear sign of being an orchestrated stunt.
It all began with one Benjamin Ese taking to Instagram and Twitter to allege that Dbanj whose real name is "Oladapo Daniel Oyebanjo" raped his friend on December 31, 2018, at one Glee Hotel on Victoria Island, Lagos.
Initially, Ese didn't reveal the name of his friend as Seyitan Babatayo, until June 10 when Seyitan came out to say it was her.
She demanded a public apology to move on with life after allegedly going through some trauma.
About a week after the news, Dbanj responded to the rape allegation by filing a suit against Miss Seyitan Babatayo, demanding N100m in damages as well as a public apology "published in four national dailies with wide circulation in Nigeria" as well as on social media.
A few days after, Seyitan Babatayo was alleged to have been arrested by the police on the instructions of Dbanj and his handlers.
The allegation of arrest was later debunked by Seyitan Babatayo on her Twitter account saying she was not arrested and has moved on with her life.
But some activists and Twitter users felt something was fishy. Some reports alleged that Dbanj and his lawyers were using the police to intimidate and bully Seyitan.
The Inspector-General of Police in Nigeria has ordered a probe into the rape allegations against Dbanj.