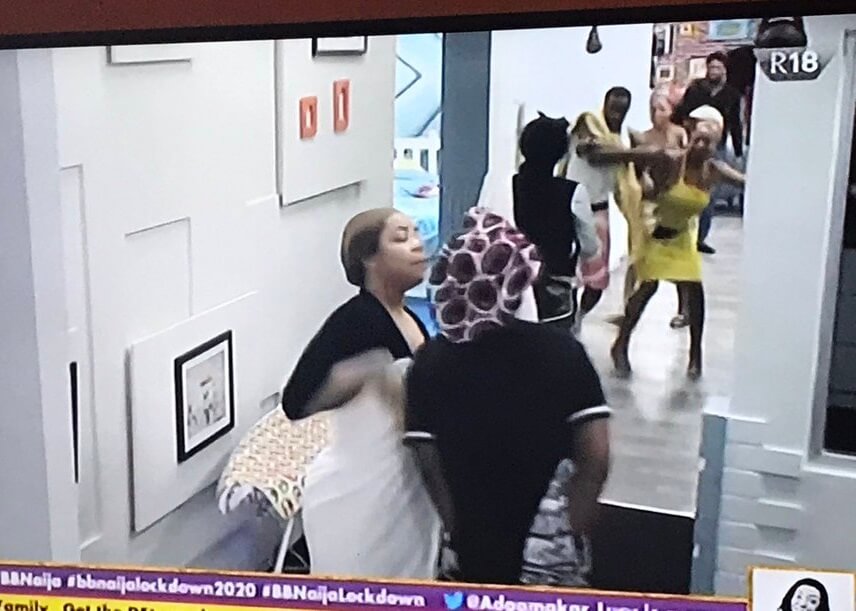 BBNaija Lockdown housemates Kaisha and Nengi had an altercation in the house this morning that resulted in heated name-calling.
During the fight, Nengi called Kaisha stupid while Kaisha called her ugly and told her to go and work on her face the same way she has worked on her hips. She also called her an "attention seeker" and "mumu".
At one point, the two got really close to each other and Neo ran up to separate them but was held by Lucy – an act that has drawn a lot of criticism to Lucy as many describe her as "wicked" and someone who likes to see others in pain.
Watch the complete video of Kaisha and Nengi fight below:
The Kaisha and Nengi fight happened only a few hours after another two BBNaija housemates Erica and Wathoni had their own fight.