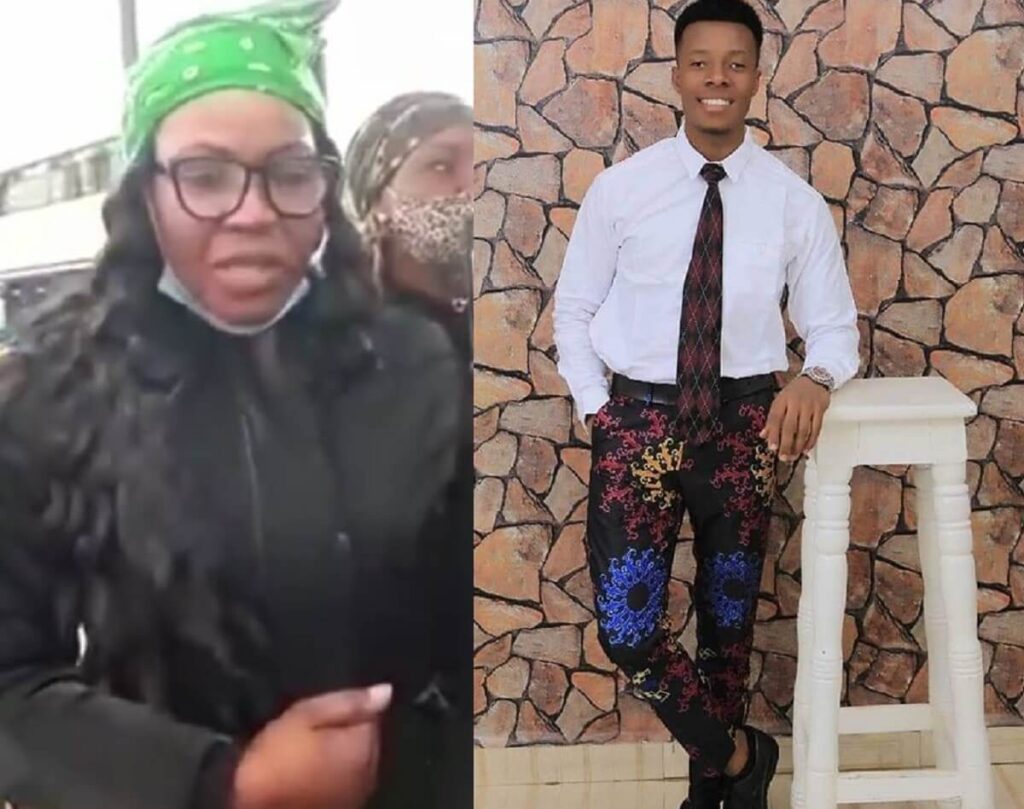 Some Nigerians have accused the woman who said her son Anthony (Okechukwu) Umeh died in the recent Lekki Toll Gate shooting on October 20 of lying.
The unidentified woman had earlier alleged that her son, Anthony died during the ugly incident of October 20, when men of the Nigerian military opened fire on unarmed #ENDSARS protesters camping at the Lekki Toll Plaza in Lagos.
She narrated that her son's corpse was recovered by his friends and said the Lagos State government has neither called or paid her any visit.
A Facebook user identified as Pretty Loveth has countered the woman's claim that Anthony Umeh died at the Lekki Shooting. According to Loveth, the woman's son died after he and his friends bumped into a trailer around Ajah, Lagos on their way home.
Pretty Loveth wrote:
"He didn't die at Lekki tollgate, him (he) and his two friends bumped into a trailer on their way home at Petrocam Filling Station, close to Lagos Business School, Ajah. RIP Tony, we all miss you brother."
Another Twitter user Ijaw Philosopher also corroborated Loveth's story, writing:
"Tony Umeh was among the three people that had an accident on their way back from the protest before the toll gate incident, so why is this London woman alleged to be his mother claiming he was killed by the military? I felt something was off about her and you guys rained insults."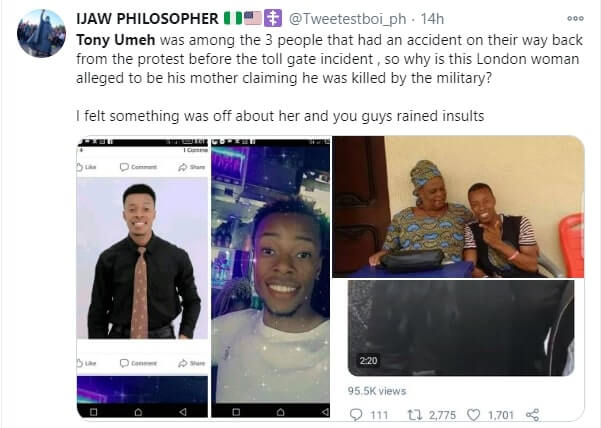 The Lagos State Police Command said they are not aware of the death of Anthony Umeh.
Lagos State police spokesperson, Muyiwa Adejobi, told reporters:
"We have no such record. I am not aware of the case. Maybe when the incident happened, they didn't inform the police."