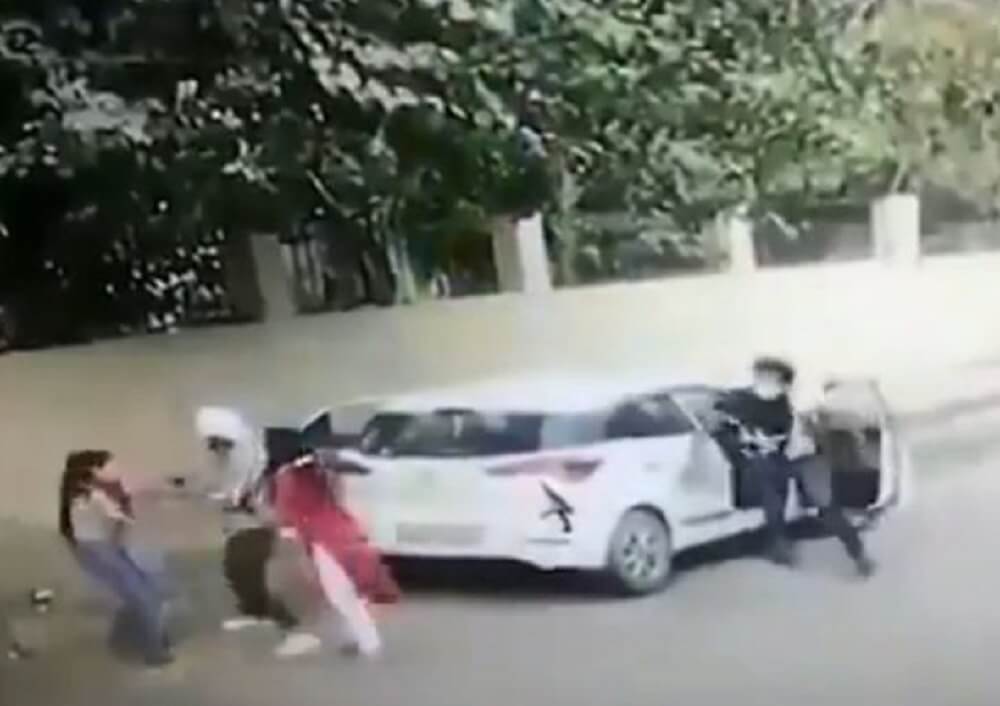 A CCTV footage has shown the moment an Indian girl named Nikita Tomar was shot dead by her assailant, Taufeeq, outside her college in Ballabgarh, Faridabad – the most populous city in the Indian state of Haryana.
According to the reports, the incident took place around 3.30 pm Monday, October 26, when the victim Nikita Tomar, a final year student of the B.Com course in Aggarwal College, Ballabgarh, was coming out of the examination hall.
Nikita's shooter reportedly tried to pull her inside a vehicle parked near the gate of the college in order to abduct her but as she resisted, he pulled out a revolver and fired at her.
A CCTV footage of the incident has gone viral on social media.
According to Nikita's family, Taufeeq had forced their child to convert and marry him but she refused. It was reported that Nikita had filed a complaint of molestation against Taufeeq a few months before the incident.