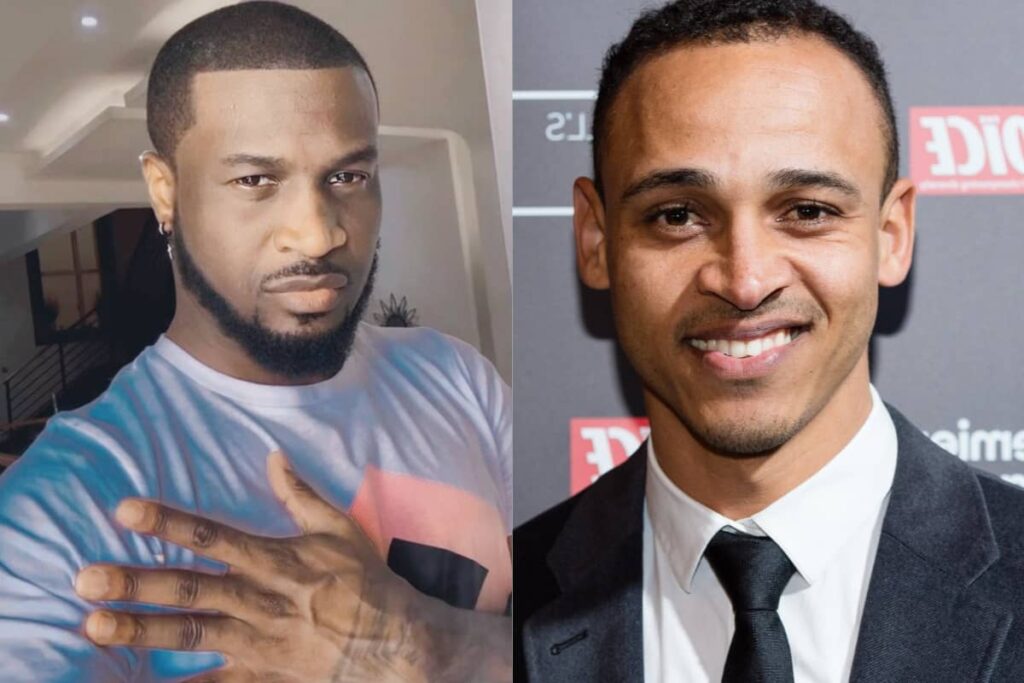 Retired Nigerian footballer Osaze Odemwingie has apologized to Peter Okoye of the defunct P-Square music group over the way he slammed his lottery business online.
In his apology video, Odemwingie explained his reasons for condemning Peter Okoye's lottery business. The 39-year-old footballer said Peter was encouraging "gambling".
Osaze Odemwingie had on Tuesday, December 1, taken to his Instagram page to call out Peter Okoye for running a betting company.
Osaze had posted on Instagram:
"You are robbing people in broad day light with that your nonsense business and now you want to take even Christmas from them? You no dey fear God at all?"
Peter Okoye attacked Osaze too when he saw the post, calling him "sick" and appealing on Nigerians to pray for him.
Osaze Odemwingie in a recent video asked Peter for forgiveness. The musician replied, saying he has forgiven Mr Odemwingie.