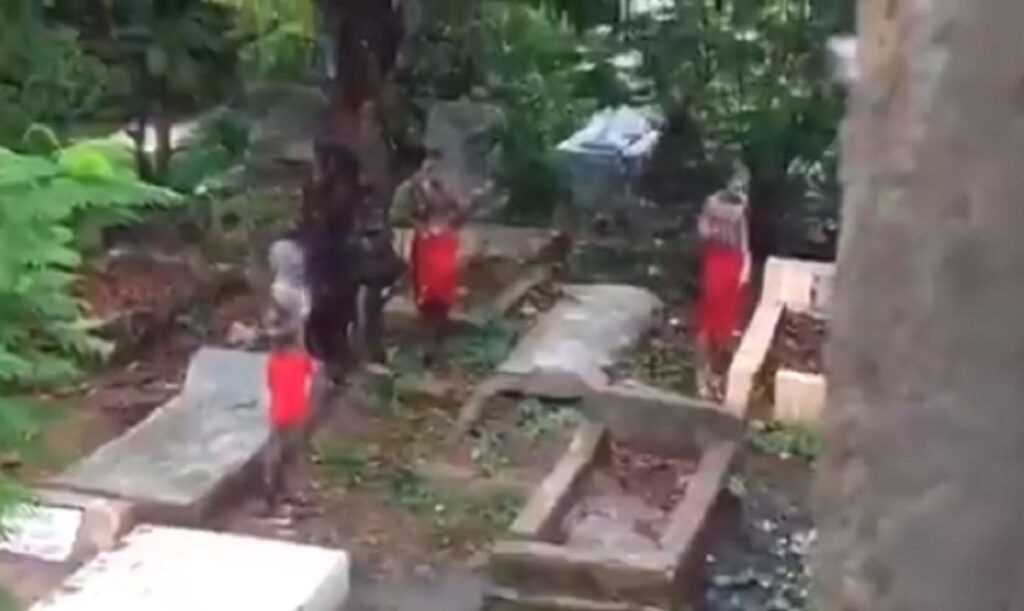 A strange video showing three boys suspected to be internet fraudsters or 'Yahoo boys' has gone viral on social media.
From the video, the boys each had a red cloth tied to their waists and appear to be chanting an incantation while they bathed.
The exact location the video was captured is currently unknown.
"Yahoo boys" is the Nigerian slang for internet fraudsters. There are growing reports that the fraudsters have now incorporated ritual and fetish practices into the crime.
Similar videos like this have trended on social media in the past.