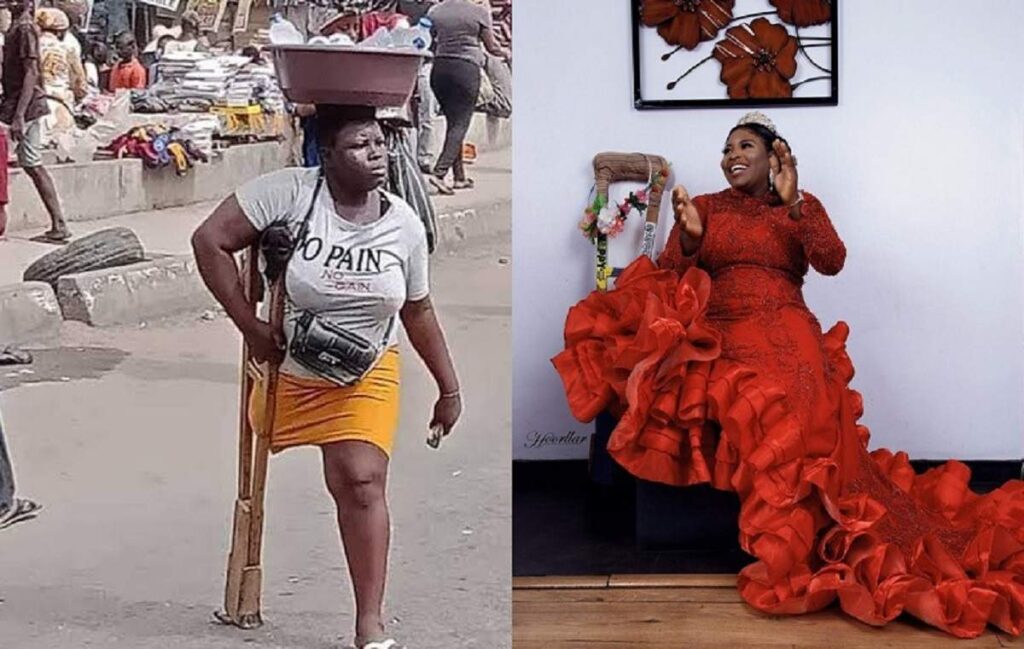 Mary Daniels Onu, the amputee hawker who went viral some weeks ago for hawking in her condition looks totally different after a glamorous photoshoot.
Mary Daniels Onu who survived a bus accident in 2006 that killed everyone in the bus, including her parents, resorted to hawking sachet water to survive.
Mary Daniels's story touched the hearts of many Nigerians who raised up to N14 million naira for her in days.
Following the social media exposure, the Lagos State Government later announced it has taken over the welfare of Mary Daniels who is also a single mother.
Generous Nigerians recently organized a free glamourous photoshoot for her 27th birthday.
Check out the amazing transformation: