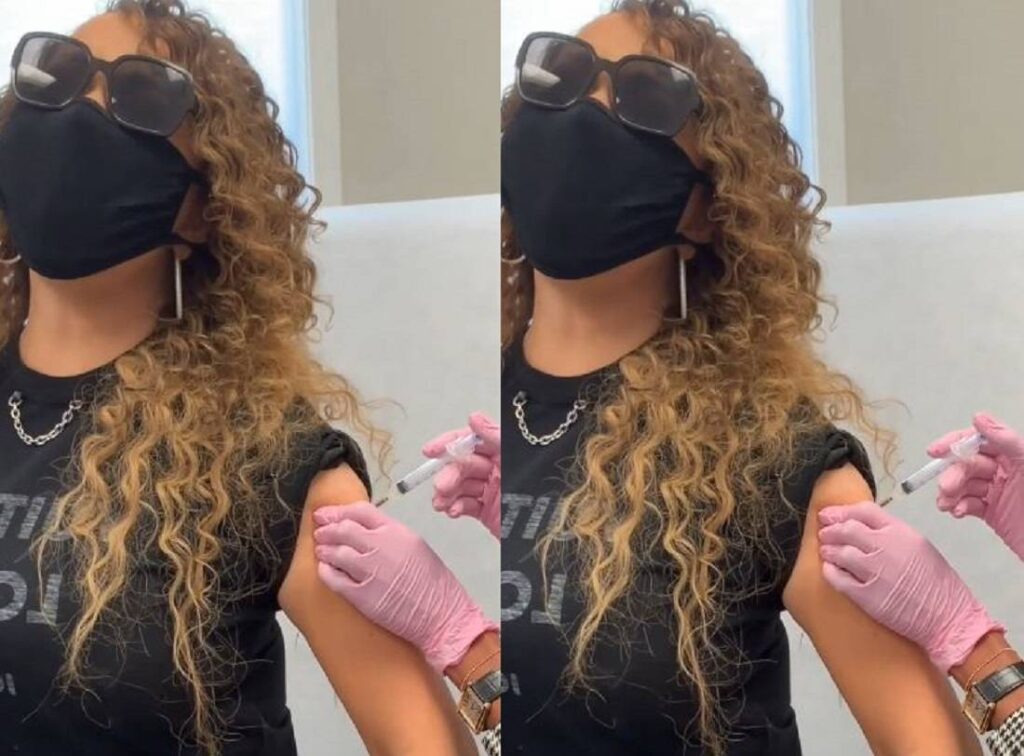 Mariah Carey may have served her highest note ever while getting a COVID vaccine.
American singer and songwriter Mariah Carey created a viral social media moment after posting a video of herself getting vaccinated for the COVID-19 virus.
In the video, the award-winning songstress well reputed for her vocal range is heard screaming out in a "note" only she can do as the nurse administers the vaccine.
Watch the beautiful video below: