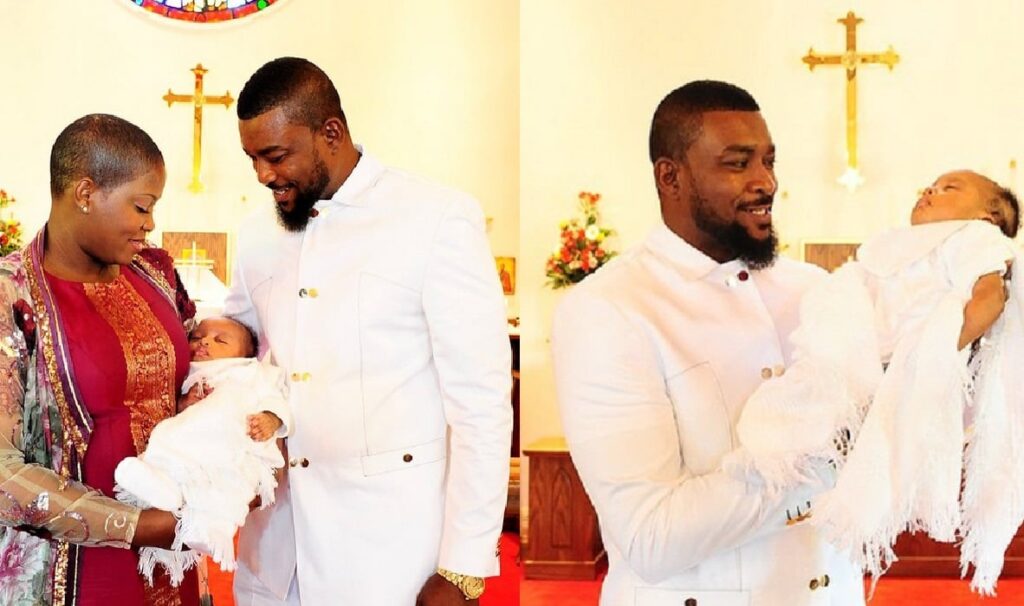 Who is Chidi Mokeme?
Chidi Mokeme is a veteran Nollywood actor, movie producer, director, model, and entrepreneur.
Chidi Mokeme started his career as a model before joining the Nigerian movie industry officially around the year 2000. He is well known for his role in the blockbuster movies, 'Agony Of A Mother' (2002), Abuja Connection (2003) and '76 (2016).
Chidi Mokeme is fluent in Yoruba, Hausa, and his native dialect, Igbo. He has a Higher National Diploma (HND) in Computer Science from the Institute of Management Technology, Enugu. As an entrepreneur, Chidi Mokeme started his sex toys business in 2009. The versatile actor is happily married with two children.
Chidi Mokeme's marriage, engagement and wedding
Chidi Mokeme is happily married to a US-based medical doctor named Jean Chinwe Olumba, now called Dr Jean Olumba Mokeme. The lovebirds met in 2008 at the inauguration day of the ex-President of the United States, Barrack Obama.
The couple got married four years after they met. They had their traditional wedding on April 21, 2012, at Owerri, Imo State.
Their star-studded white wedding was held on April 28, 2012, at Our Saviour's Church, Tafawa Balewa Square in Lagos. It was followed by a reception at the Muson Centre, Onikan, Lagos State.
The happy couple lived separately at the early stage of their marriage, as Jean Chinwe is living and working in the USA while Chidi comes to visit.
Their marriage is blessed with a child, though Chidi Mokeme has a son from a previous relationship.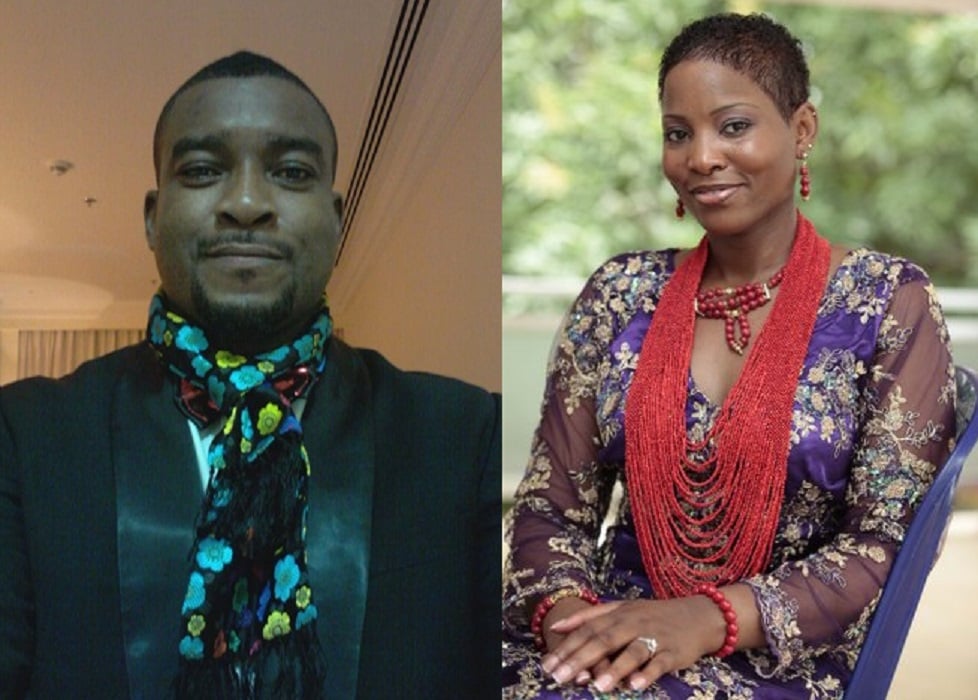 About Chidi Mokeme's wife, Dr Jean Chinwe Olumba
Dr Jean Olumba Mokeme is the elegant wife of Nollywood actor Chidi Mokeme. She is a Nigerian-American pharmacist and medical doctor.
Jean Chinwe has a degree in a specialized area of Medicine and a PhD in Pharmacy.
The proud mother of one never knew what Nollywood was at the time she met her husband, let alone knew that the father of her child was a Nollywood super-star.
Chidi Mokeme's children
Chidi Mokeme has two sons, one from his past relationship with Adia Ukoyen and the other with his gorgeous wife.
He welcomed his son, Noah Mokeme with his wife on March 11, 2015, in America. The child's birth was welcomed with a lot of fanfare as his photos were shared in Ovation Magazine.
His first son Emem Daniel Mokeme was already seventeen years of age as at the time Noah was born.
About Chidi Mokeme's ex-girlfriend, Adia Ukoyen
Adia Ukoyen is a journalist who was appointed as the Personal Assistant on Media to Godswill Obot Akpabio when he was the Governor of Akwa Ibom State.
The journalist is the mother of Chidi Mokeme's first son, Emem Daniel Mokeme. She also got married to a different man on the same day her ex-lover got married in 2012.