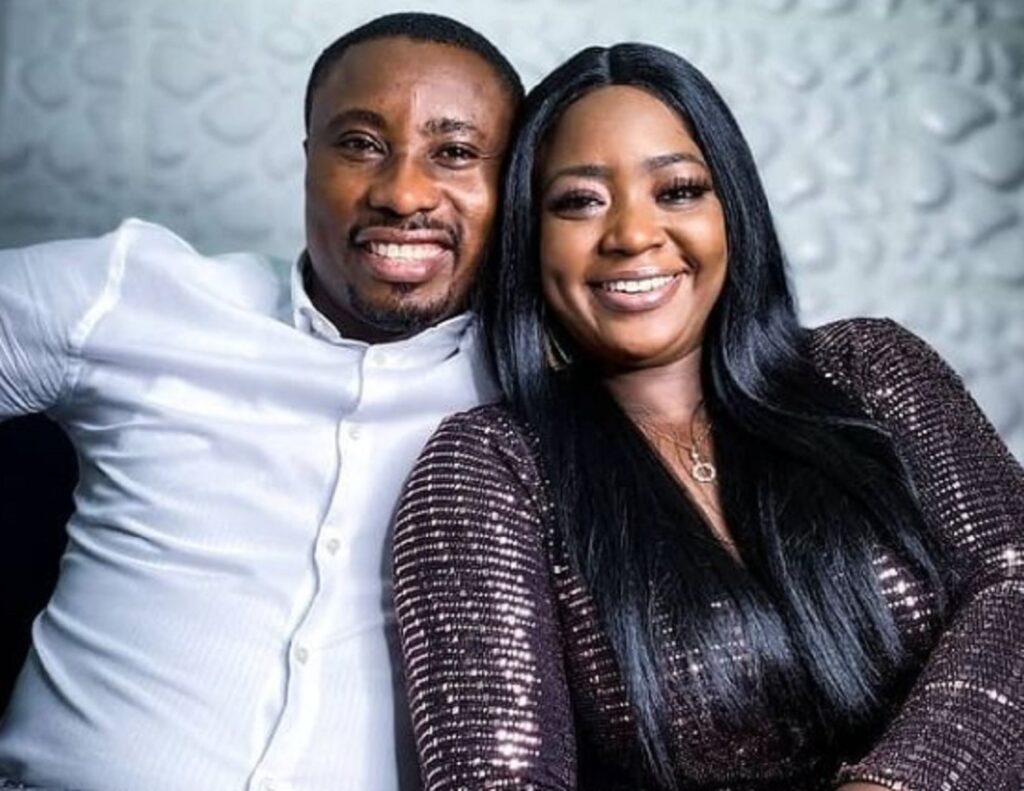 Kaymen Njoku – the wife of popular Nigerian comedian and actor, Bethel Njoku a.k.a Senator has taken to her Instagram page to celebrate his new age.
The comedian and actor added a year to his age Tuesday, September 14, and his lovely wife Kaymen seized the opportunity to celebrate him and their marriage.
She wrote:
"My darling husband…I am so thankful to God for your life! I pray God fills you with strength, wisdom, love, happiness, good health, prosperity and success. This new age shall usher you into more seasons of greatness. Cheers to a lifetime of birthdays together. Love you today and forever babes. Happy Birthday @senatorcomedian."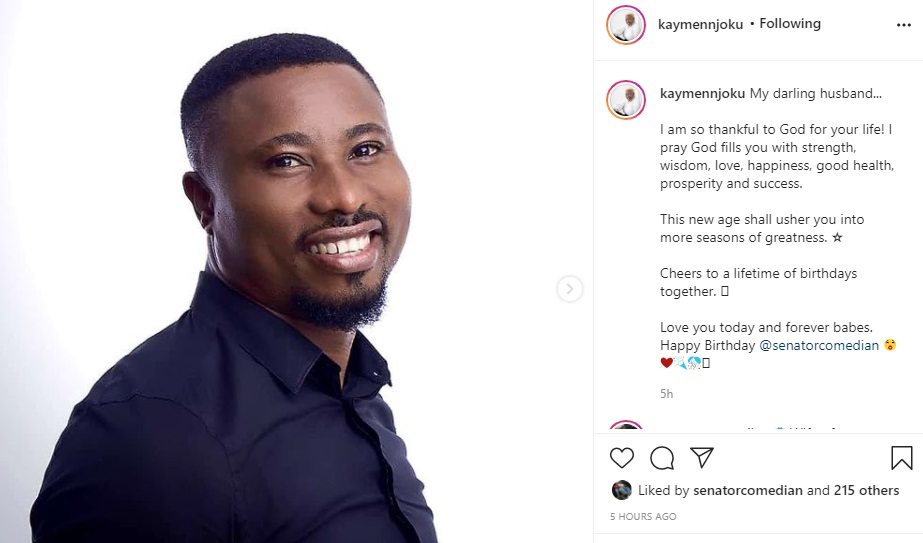 According to information gathered by DNB Stories Africa, Nigerian comedian Bethel Njoku a.k.a Senator and his wife Kaymen started dating in 2007 before they officially tied the knot in 2012, after five years of courtship.