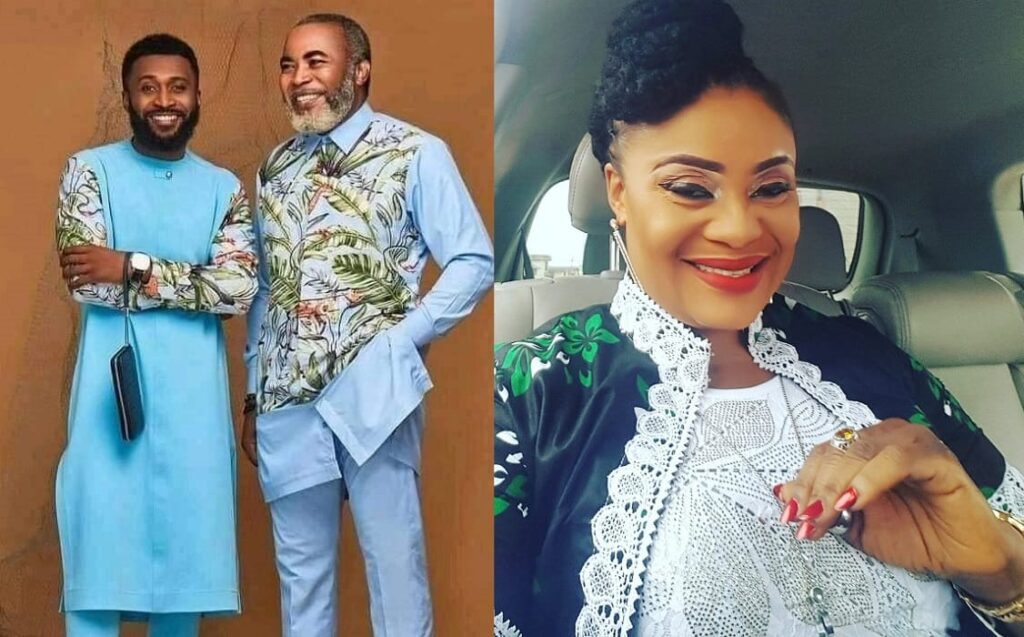 Who is Zack Orji?
Zack Orji is a veteran Nigerian actor, filmmaker, and businessman. He has been cited as one of the most influential Nollywood actors in Nigeria by some sources.
Zack Orji's full name is Zachee Ama Orji. He was born on October 10, 1960, in Libreville, Gabon as the first child of seven children. He is currently 61 years old.
While originally from Amata Mgbowo in Agwu Local Government Area in Enugu State, Zack Orji spent his early childhood in Cameroon, Togo, and the Republic of Benin in the Western part of Africa. He obtained a Bachelor's degree in Estate Management from the University of Nigeria, Nsukka, Enugu state.
Zack Orji started his career as a shoemaker before he debuted in the movie industry in 1991, starring in the movie 'Unforgiven Sin'. His role in the 1994 blockbuster 'Glamour Girls' shot him to prominence.
He made his directorial debut in 2000 with the movie 'WEB', starring himself alongside Ghanian actress, Kalsoume Sinare.
The actor has featured in over 400 movies since the launch of his acting career in 1991. Some of the movies Zack Orji has featured in include All My Life (2004), Women's Cot (2005), Half of a Yellow Sun (2013), Head Gone (2014), Three Wise Men (2016), Descent (2017), Melissa (2018), The Other Women (2019).
Zack Orji's marriage
Zack Orji is not just a successful actor, he is a proud husband and father of three children. He is happily married to Ngozi Orji.
Reports had it that the actor got married to his wife after dating her for about three years. Interestingly, detailed information about how the actor met his wife and their marriage is currently scarce as he is one of those actors that like to keep their private life away from the media.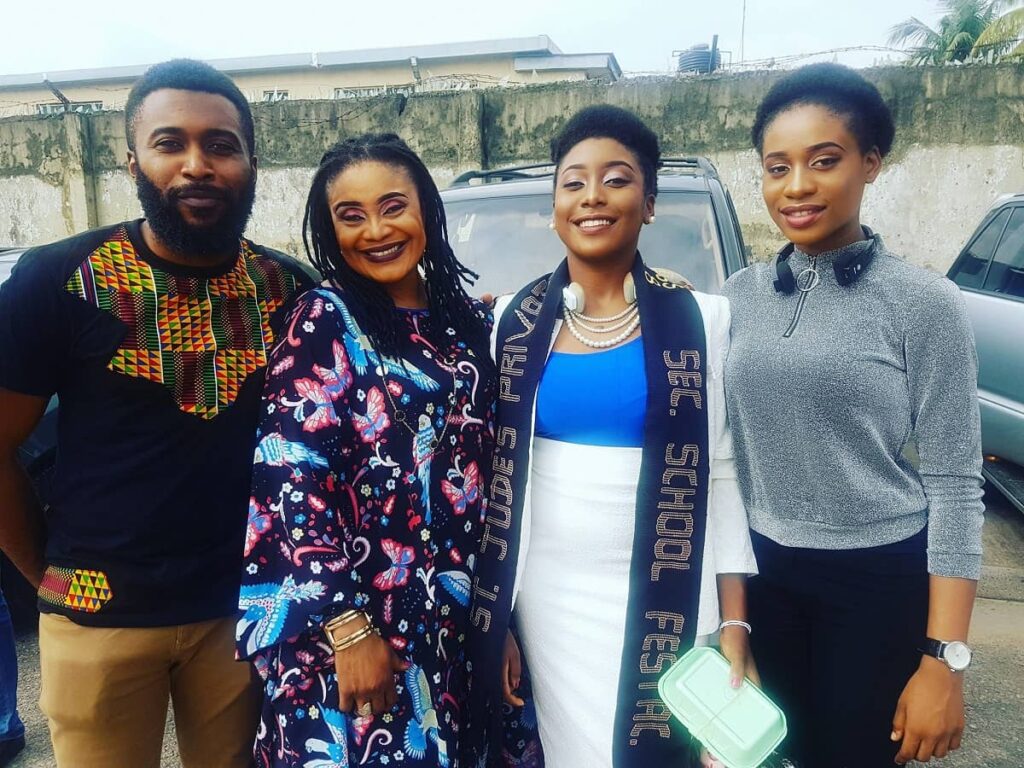 About Zack Orji's wife, Ngozi Orji
Ngozi Orji is the legally wedded wife of Nollywood actor Zack Orji and the mother of his three children.
Ngozi Orji is a Nigerian actress, gospel singer, make-up artist, and costume designer. The actor's wife is said to have graduated with a degree in Secretarial Studies from the Institute of Management and Technology (IMT) in Enugu.
She also obtained a degree in English from the University of Lagos, Akoka in the year 2000. Ngozi Orji later developed her skill in costume designing by attending Piscean School of Fashion in Ikeja, Lagos.
Ngozi Orji is one of those celebrity wives that does not maintain a heavy presence on social media, therefore not much is known about her personal life.
Zack Orji's children
Zack Orji is a proud father of three lovely children, two girls, and a boy. However, being an actor that keeps his family life private, there is not much information about his children, except for his look-alike first and only son who is reportedly a musician.
About Zack Orji's first son who is a musician
Zack Orji's musician first child is named Lionel Chukwuemeka Orji and he performs with the stage name Leo'nel.
The upcoming Afro-Pop singer and music producer who took interest in music at age 9 is a graduate of Bradford University in the United Kingdom where he obtained a degree in Media and Television.
Leo'nel who was reportedly born in 1992 has a single titled 'Celebrate'. He also released an album in 2012 titled 'Rockstar' and another one in 2014 titled 'Uju'.
Is Yvonne Orji Zack Orji's daughter?
Yvonne Anuli Orji who is a Nigerian-American actress and comedian has been misconceived to be Zack Orji's daughter based on the fact that they share the same surname.
The American-based actress was born in Port Harcourt, Rivers State in Nigeria but grew up in Laurel, Maryland in the United States. She is not in any way related to Zack Orji who resides in Lagos, Nigeria with his family.
Yvonne Orji was born on December 2, 1983. The 37-year-old actress is known for her role as 'Molly Carter' in the television series 'Insecure'. Her role in the series got her a nomination for a Primetime Emmy Award and NAACP Image Award.