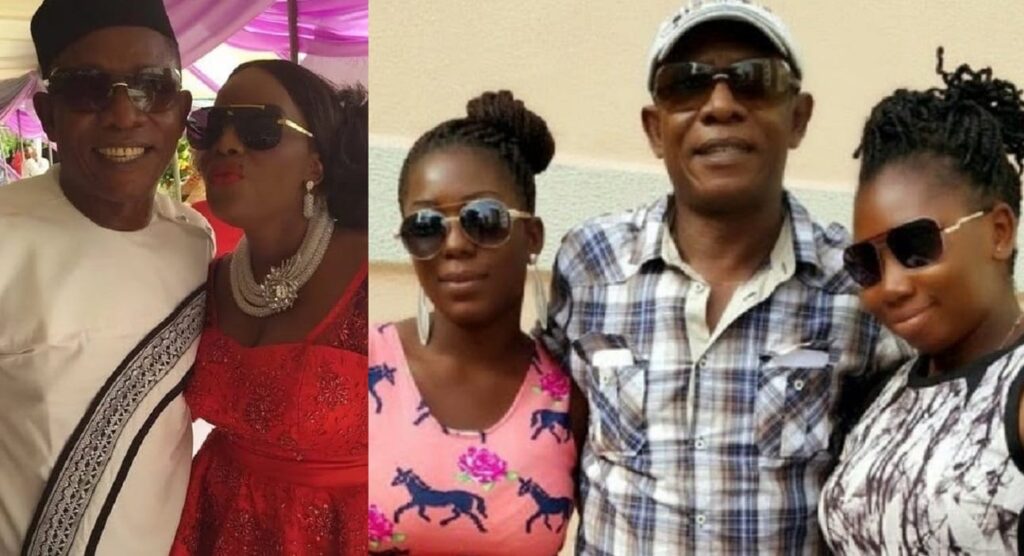 Who is Nkem Owoh (Osuofia)?
Nkem Owoh (Osuofia) is a veteran Nigerian actor and singer. He is known for his intriguing lead role as 'Osuofia' in the 2003 blockbuster comedy, 'Osuofia In London'.
Nkem Owoh was born on February 7, 1958, in Amagu Village, Udi Town in Enugu State, according to most reliable reports. The 63-year-old actor from Enugu state holds a degree in Electrical Engineering from the University of Ilorin in Kwara state.
The actor started his acting career right during his university days. His first on-screen appearance was in the television adaptation of Chinua Achebe's 'Things Fall Apart' which aired on NTA in 1978.
Osuofia also captivated movie fans with his role in the 1995 comedy, 'Ukwa 1 and 2′, which also starred veteran Nollywood stars, Sam Loco Efe and Patience Ozokwor.
Nkem Owoh has starred in over 300 movies, including Onye Eze (2001), Spanner (2002), Mr Trouble (2003), The Barrister (2006), Indemnity (2006), Stronger Than Pain (2007), Lion Heart (2018), Small Chops (2020), etc.
Nkem Owoh (Osuofia)'s marriage
Nkem Owoh is a happily married actor with two teenage daughters. He is married to Ngozi Nkem Owoh. They got married in 1998 and the actor has been able to keep his marriage away from media controversy.
Nkem Owoh (Osuofia)'s relationship with Chinwe Owoh
Nkem Owoh was previously misconceived to be married to veteran actress, Chinwe Owoh because they share the same surname, but this was later found to be false. Nkem Owoh and Nollywood actress Chinwe Owoh are not married and have never been.
Interestingly, both movie stars revealed that they are in-laws, stirring reports that Nkem Owoh's wife is from the same place as Chinwe Owoh.
About Nkem Owoh (Osuofia)'s wife, Ngozi Nkem Owoh
Ngozi Nkem Owoh is the lawfully wedded wife of actor Nkem Owoh. She married the veteran actor in 1998 and she is the proud mother of his two teenage daughters.
Detailed information about Ngozi Owoh's background, profession, and educational qualification is currently scarce as she shies away from the media or any form of publicity.
According to some reports, Ngozi Nkem Owoh is an occassional actress and has featured in a few movies.
Nkem Owoh's children
Nkem Owoh has two teenage daughters whom he revealed to the public only once during his re-endorsement deal with MTN in 2005.
Like their mother, Nkem Owoh's children like to keep a private life away from the media, therefore there is very little information about them online.