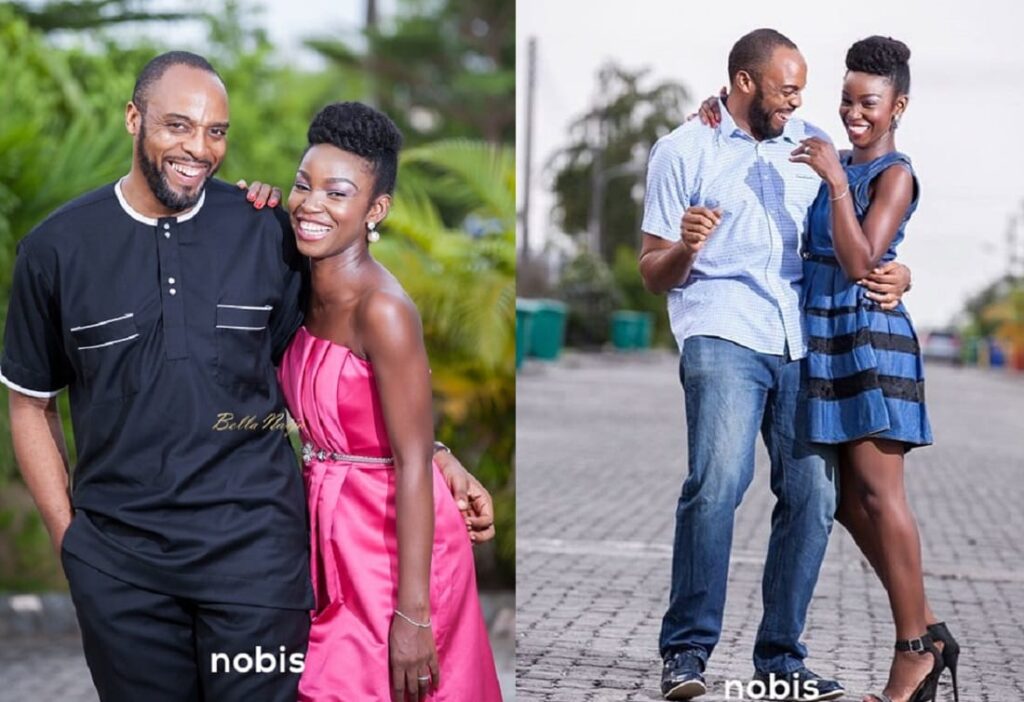 Who is Kalu Ikeagwu?
Kalu Ikeagwu is a British-Nigerian actor, movie producer, and writer. He is often mistaken as a sibling or twin brother of another prominent Nigerian actor Ifeanyi Kalu.
Kalu Ikeagwu was born in England on May 18, 1972, but he relocated to Nigeria at the age of 9 due to fears from his parents that he might abandon his Igbo roots. The 49-year-old actor from Enugu State graduated in 1991 with a degree in English from the University of Nigeria, Nsukka.
The actor is popularly known for his role as 'Alhaji Abubakar' in the M-Net TV series 'Tinsel'. He has also starred in movies like Domino, Accident, Broken, Damaged, Two Brides, and a Baby, amongst others.
Ikeagwu debuted in the film industry in 2004, starring as 'David Salako' in Emem Isong's movie titled 'For Real'. His first stage performance was in 'Put Out The Houselights' by Esiaba Ironsi.
Kalu Ikeagwu's engagement and marriage
Kalu Ikeagwu got married to his wife, Ijeoma Eze on Saturday, June 26, 2016, after dating her for three months. They had an introduction ceremony at Ijeoma's hometown in Enugu State.
According to the actor, he met his wife in 2015 on a movie set in Port-Harcourt where she was working as a make-up artist.
He explained that he just had the instinct that Ijeoma was the woman for him as he appreciated her courage and boldness.
Kalu Ikeagwu further revealed that he did not propose to his wife the traditional way, since he is not all that a romantic person. Kalu made it known that he simply introduced Ijeoma as the woman he wanted to marry to one of his uncles at another uncle's funeral.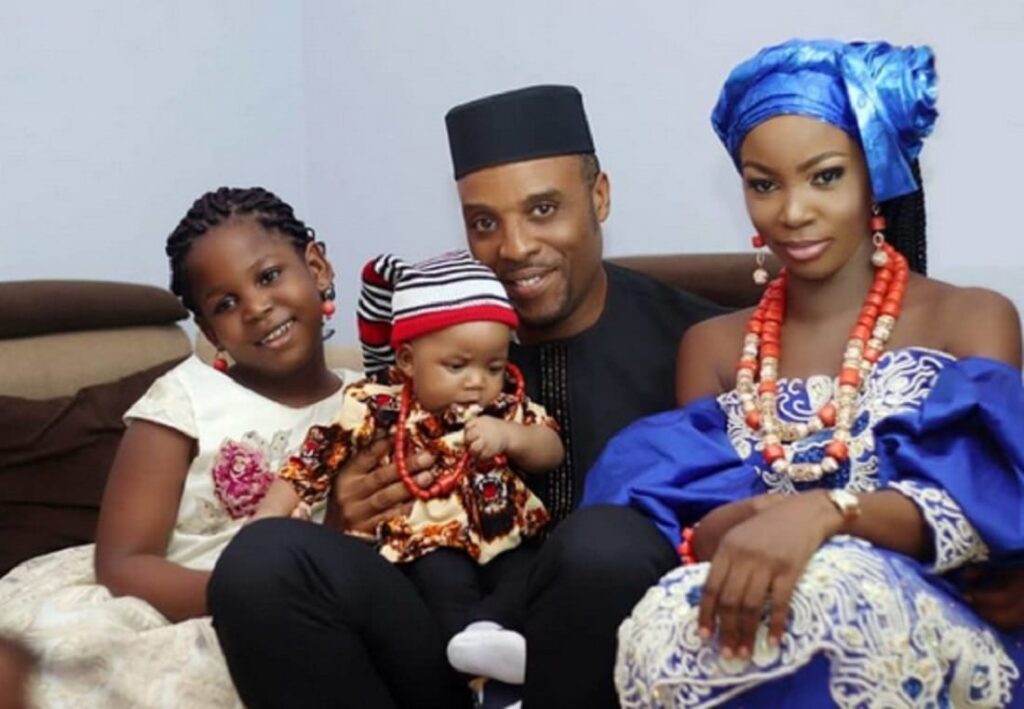 The lovely couple is blessed with a baby boy, though reports had it that Ijeoma already had a female child from a previous relationship before she met the actor.
About Kalu Ikeagwu's wife, Ijeoma Eze
Ijeoma Eze is the lawfully wedded wife of Nigerian actor and scriptwriter, Kalu Ikeagwu. She is an accountant and a make-up artist.
Words from her husband revealed that she had just finished a make-up course in India as of the time she met him. It was also heard that the actor's wife was a single mother of one before she got married.
Further information about Ijeoma Eze's background and educational qualifications is currently unavailable.
Kalu Ikeagwu's children
Kalu Ikeagwu has two children, a stepdaughter and a son. His wife had reportedly given birth to the female child before they met.
Kalu Ikeagwu's baby boy was born on Sunday, January 27, 2019. He considers the boy as a valuable gift from his wife, as they had gone through a waiting period of three years before birthing him.
More detailed information about the children is currently unavailable as the couple likes to keep personal details of their kids out of the media.