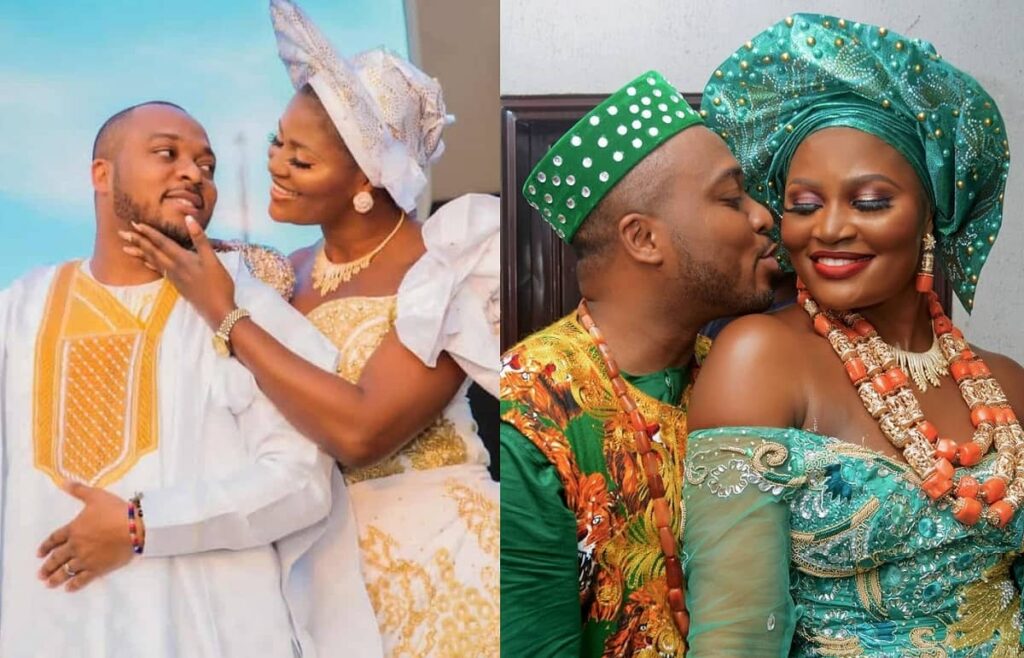 Who is Chizzy Alichi?
Chizzy Alichi is a popular Nigerian actress, model, and entrepreneur. She is well known for her role in the 2010 movie titled 'Magic Money' and also in the popular movies 'Drop of Money' (2015) and 'Akara Oku' (2016).
Rumours of her alleged relationship with famous Nigerian singer, Flavour N'abania, also helped bring her to the spotlight.
Chizzy Alichi's full name is Chigozie Stephanie Alichi. She was born as the last child of three children on December 23, 1993, in Enugu State. The 37-year-old actress hails from Ezza Nkwubor Nike in Enugu State.
She obtained a Bachelor's degree in Agricultural Engineering from the Enugu State University of Technology (ESUT).
To launch her acting career, Chizzy joined the Actors Guild of Nigeria (Enugu State chapter) in 2010. She got her first major movie role that same year in the movie 'Magic Money', where she starred alongside Nollywood stars like Mercy Johnson and Bob Manuel Udokwu.
Her appearance in the 2015 movie titled 'Drop of Blood' earned her massive recognition. She also starred in the 2016 blockbuster movie, 'Akara Oku' alongside Nollywood actor Yul Edochie.
Chizzy Alichi starred as a video vixen in Flavour N'abania's 2016 music video titled 'Mmege'. Her appearance in the music video stirred rumours that she was dating Flavour. The rumours were later found to be untrue.
Chizzy Alichi has starred in over 200 movies since the launch of her career. Some of her most notable movies include Sherikoko (2011), Cry of a Witch (2013), Old Soldier (2014), Idemili (2015), Teri Teri (2017), etc.
Chizzy Alichi's relationship and marriage
Chizzy Alichi is a happily married Nollywood actress. She is married to Mr Chike Ugochukwu Mbah. The lovebirds got engaged in September 2019 and had both their traditional and white wedding in December of the same year.
The actress frequently flaunts her husband on her social media pages, sharing their loved-up pictures and videos. She even bragged during an interview that nothing can go wrong with her marriage as she did not snatch somebody else's husband.
She also made it known that no bad comments can stop her from flaunting her husband as she does not even pay attention to the comments.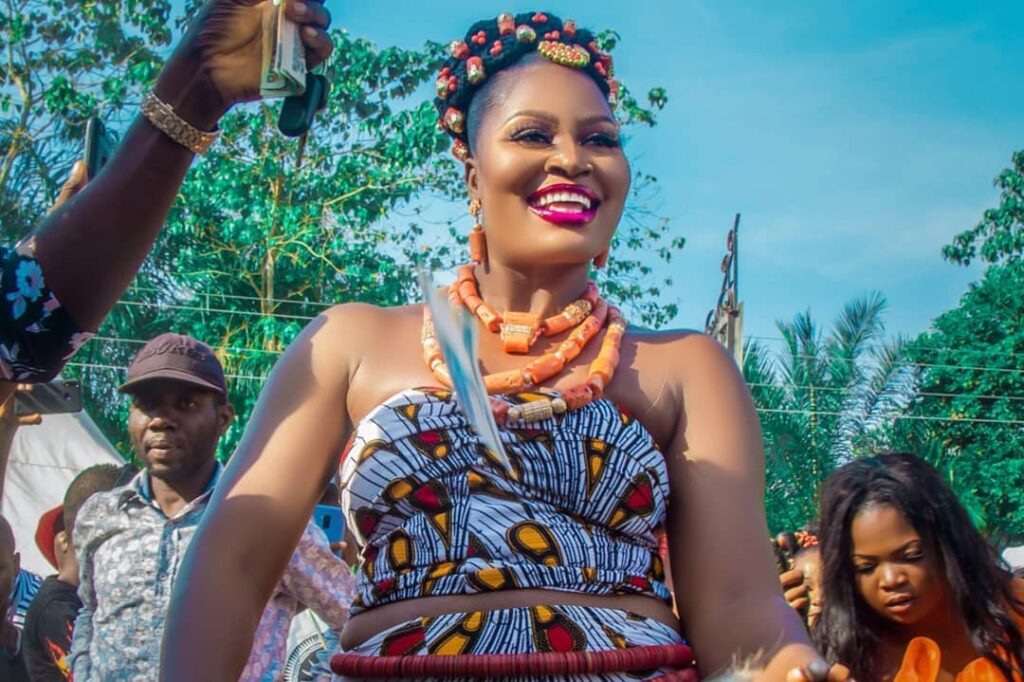 Chizzy Alichi's wedding
Nollywood actress Chizzy Alichi and her husband, Mr Chike Ugochukwu Mbah, had an elaborate traditional wedding ceremony in December 2019 and this was followed by an equally colourful white wedding. Both events were attended by many of the actresse's friends and colleagues in the movie industry.
About Chizzy Alichi's husband, Chike Ugochukwu Mbah
Mr Chike Ugochukwu Mbah is the lawfully wedded husband of Nollywood actress Chizzy Alichi. He is a serial businessman, movie producer, and philanthropist from Imo State. He is into importation and exportation of goods and he also owns landed properties in Abuja, Lagos, Imo State, and other parts of Nigeria.
Mr Chike Ugochukwu Mbah was born on September 25, 1976, as the second son of five children in Imo State. He is a graduate of Imo State University and he relocated to Lagos upon his graduation in search of greener pastures.
Chizzy Alichi's husband is reportedly rated as one of the richest men of his age in Imo State with an estimated net worth of over N400 million, according to some sources.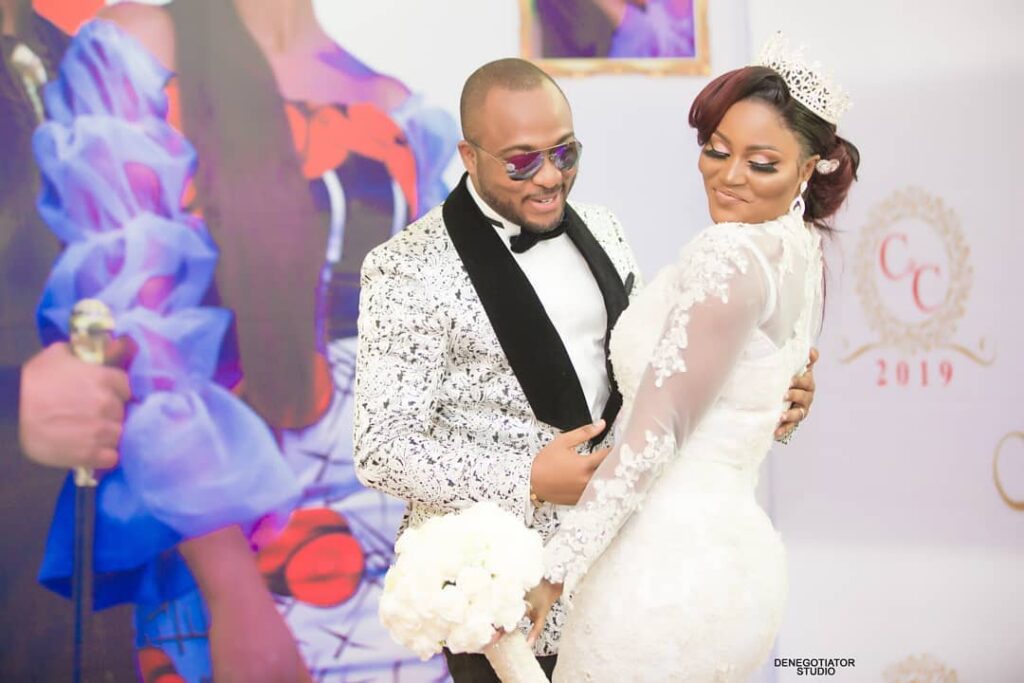 Chizzy Alichi's children
As of the time of writing this report, Nollywood actress Chizzy Alichi is yet to become a mother and does not have any children yet.
The actress was speculated to be expecting a child after she shared a video of her heavy bump on social media while dancing with veteran actress, Ngozi Ezeonu in January 2020. However, it was later confirmed that the video was a scene from an upcoming movie.
Chizzy Alichi made it known during an interview that her babies are coming as she and her husband are planning towards it and she is not under any pressure to produce or give birth to a child.
Chizzy Alichi's speculated affair with Flavour N'abania
Chizzy Alichi was speculated to be romantically involved with Nigerian singer, Flavour N'abania, three years before her marriage. The rumours took place back in 2016 after she shared a picture of herself and the music star on BB messenger.
The picture stirred speculations that Flavour was planning to add her to the list of his baby mamas.
However, the actress took to her social media to debunk the news saying the picture was taken from the scene of Flavour's 2016 music video titled 'Mmege', where she was featured as a queen.
According to her, the shooting of the music video was what created an avenue for her to meet the singer for the first time as she has never met him before then.