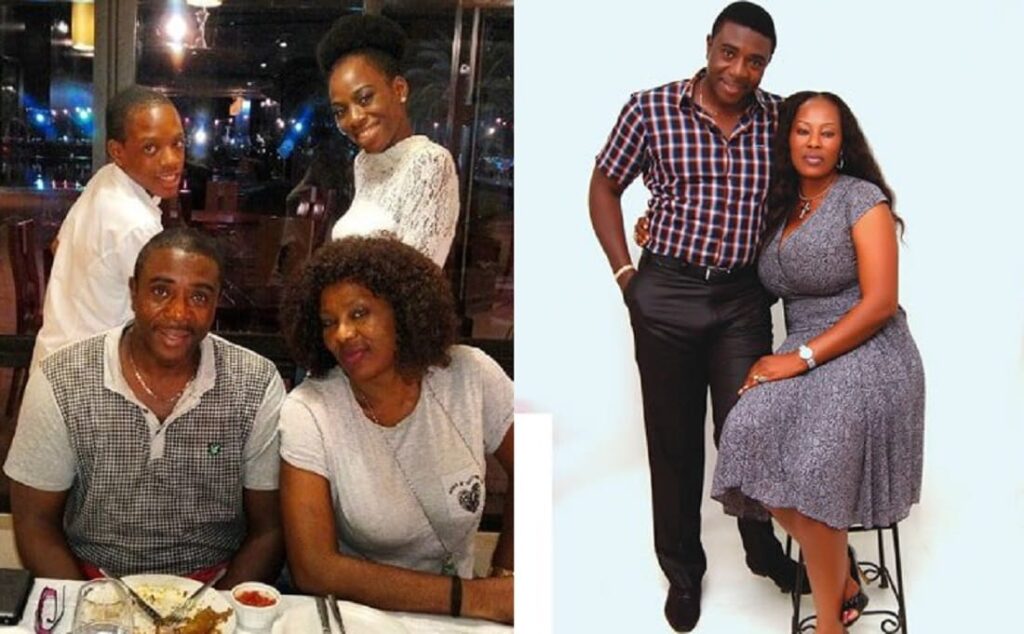 Bob Manuel Udokwu is a veteran Nollywood actor, movie director, producer, TV host, and politician.
Bob Manuel Udokwu is a true Nollywood veteran who has starred in countless movies since the launch of his career in the '90s.
Bob Manuel Udokwu joined Nollywood with his debut movie 'Living In Bondage' in 1992. His second movie was a romantic thriller titled 'When The Sun Sets'. The movie made him a household name in 1995.
Bob Manuel Udokwu's role in the blockbuster movie 'Checkmate' earned him more recognition in the industry. Udokwu won the award for Best Actor in a Supporting Role at the THEMA and REEL Awards in 2004.
The legendary actor graduated from the University of Port Harcourt, Rivers State in 1990, with a Bachelor of Arts degree in Theatre Arts. Udokwu also has a Masters Degree in Political Science with a specialisation in International Relations from the University of Lagos.
Bob Manuel Udokwu has been at his career right from his school days. He was the President of Nigeria University Theater Arts Student Association for the year 1989 to 1990. He was also the coordinator of the NYSC drama club during his service year in Oyo State in 1991.
Udokwu got a political appointment from the ex-governor of Anambra State, Peter Obi in 2013. The appointment made him take a break from acting. Bob Manuel Udokwu was also an ex-host of the Gulder Ultimate Reality-TV Show.
Bob Manuel's marriage, wedding, and engagement
Bob Manuel Udokwu is a happy husband and proud father of two. Bob Manuel has been happily married for over two decades. He met his wife and better half, Cassandra Joseph, during his Masters' days at the University of Lagos.
The duo got married on February 19, 2000, and their union is blessed with two children – a boy and a girl.
About Bob Manuel's wife, Cassandra Joseph Udokwu
Cassandra Joseph Udokwu is the lawfully wedded wife of Nollywood actor Bob Manuel and the mother of his two children. Cassandra Joseph met her husband, Bob Manuel, during her undergraduate days at the University of Lagos.
Bob Manuel's wife death rumours
Bob Manuel's wife, Cassandra Joseph has been at the centre of death rumours on two different occasions. She took to the media on July 27, 2020, to express her grief over the death rumours and how it has severely affected her and her family.
She expressed this in a long note, adding screenshots of the rumours.
Excerpts from the post reads:
"A lot of people undermine death. They forget that it is a grave occurrence and not something to be spoken lightly of or joked about. I know death. I've lived it. Death drains. It hurts. It changes you. It devastates you. It is bad. And it's a very bad thing when you begin to wish a living person death??. What is it? Who's behind this? I can't continue running,"
"These articles that say "I died" or "My kids died" are ruining the life of my family?. How does someone make up such an evil story? My kids killed in a freezer while playing hide and seek? Me strangled or shot by a houseboy? Why would you come up with such an appalling, myopic and untrue article?!"
"My children and I were greatly and negatively impacted by that article. And again today the same thing!! July 27, 2020! I cried bitterly because I am tired! Tired of being fake news, tired of being 'dead' when I am alive, tired of hiding, and living in fear!!"
"What I truly do not understand is why someone keeps writing and circulating these articles. Do you not know that your writings are hurtful? That they are traumatizing? That they make people scared? Do you have no conscience?? PLEASE STOP! STOP HURTING US!!"
Bob Manuel's children
Bob Manuel is blessed with two children, a boy, and a girl.
His daughter, Elyon Chinaza Udokwu won the crown of a beauty contest organized by her school, Queens College in 2016 while she was in SS2.
Though the young lady contested as Miss Guinea, she ended up winning the crown as Miss Africa. Bob Manuel named his son, Garvey Chibugo Udokwu after the political leader Marcus Garvey.
Full list of Bob Manuel Udokwu's children:
Elyon Chinaza Udokwu
Garvey Chibugo Udokwu