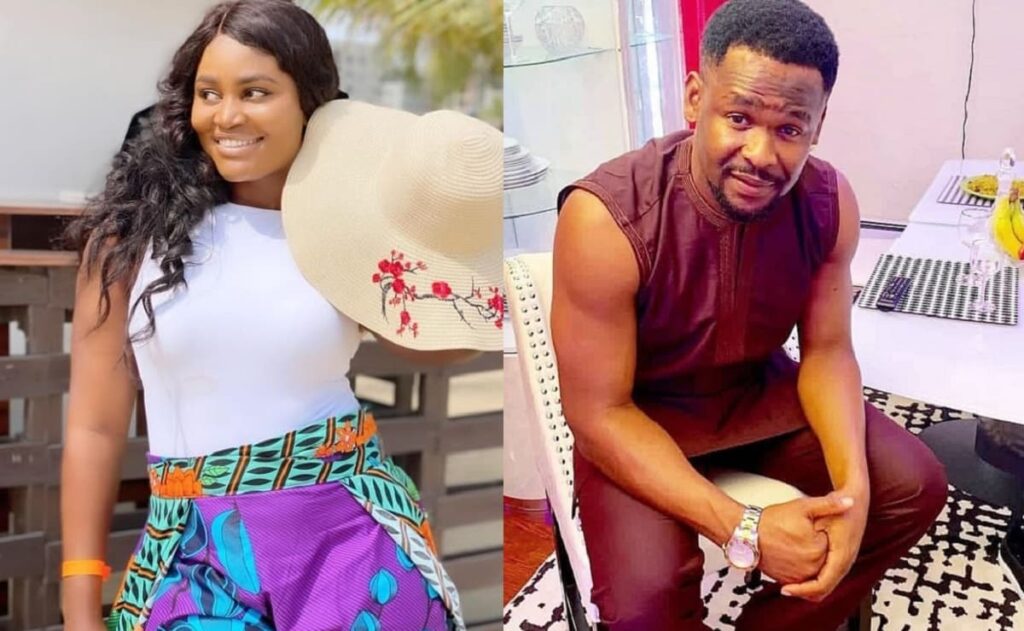 In September 2021, Nollywood actors Chizzy Alichi and Zubby Michael engaged in a heated war of words on social media that left their fans shocked to the teeth.
What caused the problem?
Their argument was caused by their differing opinions about whether a woman can be "king of boys" or not. The fight started after actress Chizzy Alichi replied to a comment Zubby Michael left on a post about the popular movie "King of Boys" by Kemi Adetiba.
Zubby Michael had commented that "a woman can never be King of boys". Responding to his comment, Chizzy Alichi wrote: "A woman can be anything and whatever she wants to be."
Her comment obviously provoked Zubby Michael, so much that he came back with a furious reply, calling her a "local girl" who tries to copy White people and also mentioning the actress's husband.
Interestingly, Mrs Alichi did not cower. The actress hit back at Zubby Michael with an equally caustic reply.
Find a screenshot of their exchange below: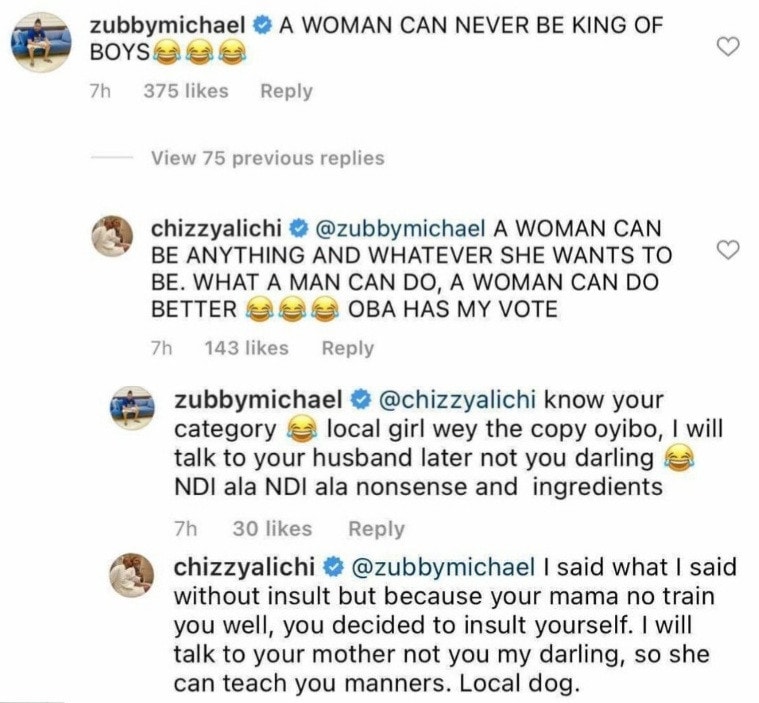 Prior to that fight, the two actors have not been known to be at loggerheads with each other or have any issues. They have featured in movies together and even operate the same Asaba domain of Nollywood. So that is why their social media row in September 2021 took their fans by surprise.
The makeup
Despite how heated their argument looked at the time, the movie stars later made up. A month after the incident, the two actors were seen in a video that surfaced online, hugging each other in light spirits. From the video, it could be seen that the actors have buried the hatchet.
Who was blamed for the fight?
Despite him having more fans, Zubby Michael received some backlash for his fight with actress Chizzy Alichi. A lot of people were against the actor for attacking the actress first and calling her names.